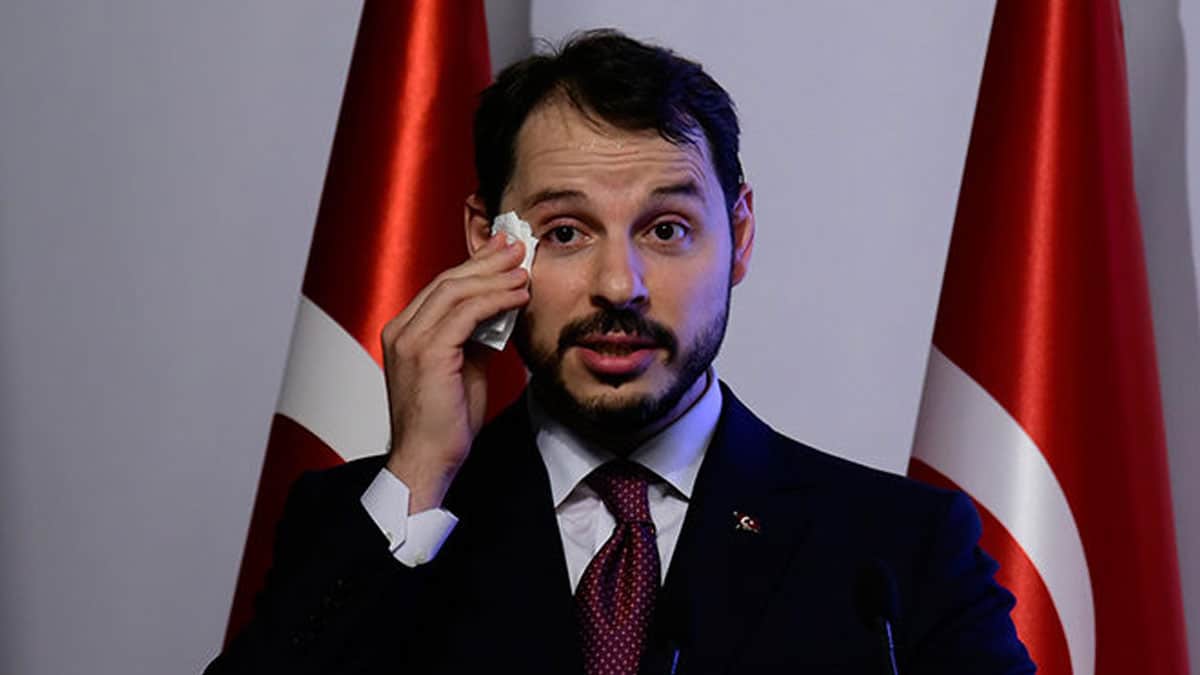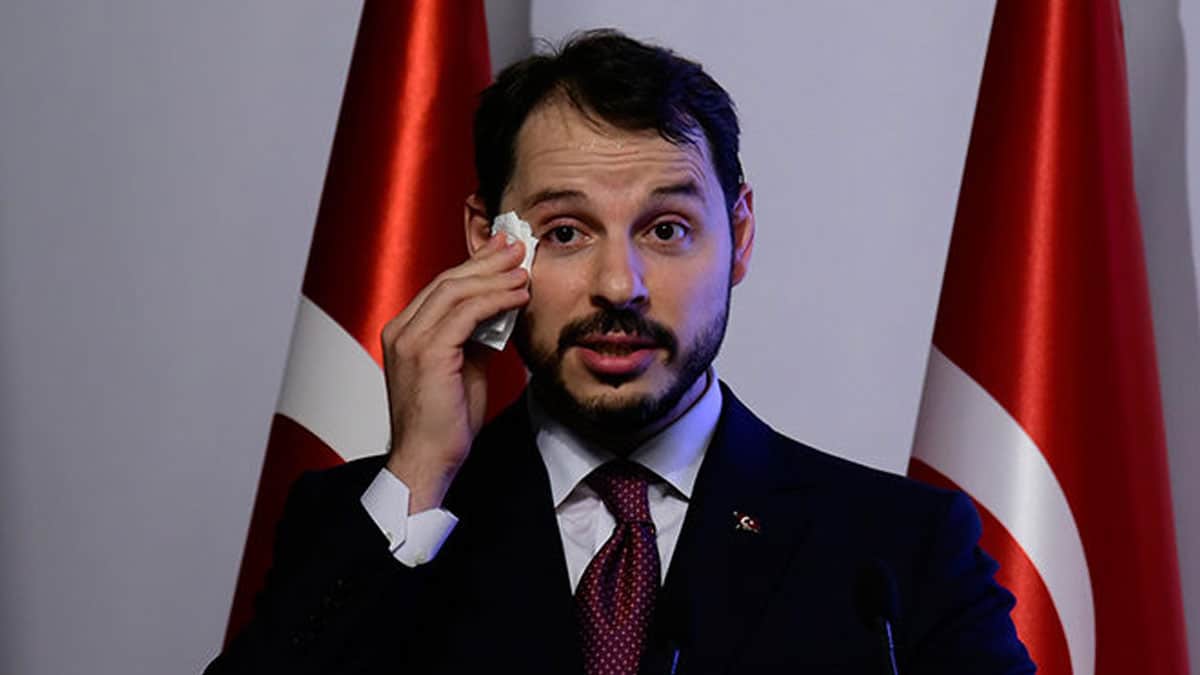 We will go into details about the strings of scandals that unfurled with the acceptance of Berat Albayrak's resignation 24 hours after he published the letter on Instagram on Nov. 8. But first, there are two issues I would like to mention.
First of all, today is the 82nd anniversary of Mustafa Kemal Atatürk, leader of the War of Independence and founder of the Republic of Turkey. Today, I commemorate him, with respect and love. It appears we needed the negative energy revealed by President Tayyip Erdoğan's Justice and Development Party (AKP) for the people's sincere love of Atatürk to flourish.
Secondly, our journalist friends, Müyesser Yıldız, İsmail Dükel, and Aziz Oruç got released from prison on Nov. 9. I demand, and wait for, the release of other colleagues detained on charges of terrorism or espionage, just because of what they wrote or said, exercising their freedom of expression.
Now, let's get to the string of scandals revealed by the Albayrak incident. After listing these scandals, we will look for an answer to the most critical question that comes up.
As one of the main links in the chain of scandals, I would like to point out media and communication. Because, unfortunately, the dates of Nov. 8 and 9, 2020 deserve to go down in history as a stain in the history of the Turkish press thanks to some of our colleagues in responsible positions.
'Certain newspapers and TV channels'
Saying "No, with our free will as journalists, we did not find this resignation newsworthy" in response to what I said is yet another scandal on its own. But it would still be preferable to the miserable process below.
The editorial staff of Hürriyet and Milliyet newspapers has ruggedly waited until midnight for the instructions of whether the news they had written would be published or not. No instructions came. And it wasn't Fahrettin Altun, the Director of Communications for Presidency, from whom they awaited a "go ahead." They were waiting for a sign from Sabah newspaper, chaired by Berat Albayrak's brother Serhat Albayrak. No news came. Newspapers such as Hürriyet, Milliyet, and Yeni Şafak, like Sabah, did not publish this news that would make headlines in any country across the world. They did not post it on their website either.
Interestingly, Türkiye, another newspaper in line with the government, did publish the news as a front-page headline as it should be. Habertürk published, running it also on its website and TV channel. Meanwhile, the "news-channels" ATV (owned by Sabah group), CNN Türk, and NTV remained silent.
Viewers of state-run broadcaster TRT, which is financed with our taxes, NTV and CNN Turk, heard about Albayrak's resignation only through the press conference broadcast of main opposition Republican People's Party (CHP) leader Kemal Kılıçdaroğlu. That was 21 hours after the resignation. It was a shameful day for the media.
Presidency handled the crisis poorly
The first link in the chain of scandals was President Erdoğan's appointment of his son-in-law Albayrak as the Treasury and Finance Minister, uniting two separate ministries, following the 2018 elections. He had presented him to world leaders almost as his successor.
It took 27 hours for Erdoğan to accept his son-in-law's social-media resignation. He ended up announcing his acceptance through the Directorate of Communications.
In the meantime, Ömer Çelik, the spokesman for the AKP told the press that the party executives did not discuss the resignation because only the President can decide whom to appoint or dismiss a minister. That was an on-the-record statement by the ruling party that there is on-man-rule in the country which was another scandal.
Closed doors started to leak
More scandals surfaced after Erdoğan fired Central Bank Governor Murat Uysal and replaced him with former Strategy and Budget Director Naci Ağbal on Nov. 6.
One of them is an allegation concerning Albayrak and Ağbal. Ağbal was said to have submitted a file to the President, claiming Albayrak had not given him full information about the Central Bank and the course of the economy. Thereupon, Albayrak had scolded Ağbal in the corridors of the Presidential Palace.
Another scandal is that Erdoğan had stepped in at the last minute to stop the plans to raise interest rates in a bid to defend the value of the Turkish Lira in October, following the September meeting of the Central Bank.
Then there was the news that Albayrak told AKP deputies during a closed meeting that "We can lower the value of foreign currencies if we want to by increasing the interest rates, but we don't want" That was interpretted as putting the responsibility on Erdoğan'a shoulders.
Meanwhile, the Turkish Lira was trading at around 8.5 per U.S. dollar. Again, in a meeting, Bülent Arınç had objected to Albayrak's statement that "The problem in the economy is psychological," expressing his concerns of a crisis.
There is yet another allegation that Erdoğan asked Interior Minister Süleyman Soylu to investigate the claim that "30 to 40 deputies would shift to DEVA or the Future Party if Albayrak does not leave the post."
These few missing links in the chain of scandals have become apparent as late as the last few days.
'System bankruptcy' and election requests
CHP leader Kılıçdaroğlu described the situation as a "state crisis." This was an outcome of Erdoğan running the state as though it were a family business.
The People's Democratic Party (HDP) requested an immediate snap election in a written statement.
Devlet Bahçeli, the head of Erdoğan's election partner Nationalist Movement Party (MHP) was the the first politician to step in when Soylu resigned back in April to talk him back. But this time, he did not say a word.
And there is one point of consensus between Good Party leader Meral Akşener, DEVA Party leader Ali Babacan, Future Party leader Ahmet Davutoğlu. The Presidential Government System has gone "bankrupt," has failed, and we need for a strong parliamentary system.
Erdoğan needs to do something to change the agenda, but it looks like he isn't ready to face the US election results yet.
Can Lütfi Elvan and Naci Ağbal save it?
Naci Ağbal is a political figure who served as an AKP deputy and minister. His appointment as head of the Central Bank is controversial in terms of the Constitution. However, financial markets reacted positively: at least he is someone who understands economics and is more or less known by international capital circles. Following his appointment, the dollar dropped from 8.50 liras to 8.25; these figures, of course, should still be considered a scandal. But Naci Ağbal's promise of "more dialogue, transparency, and predictability" to important members of the business world, and the satisfaction of Berat Albayrak's departure also affected the slight positive impact.
Lütfi Elvan, who replaced Albayrak, had previously served as the Ministry of Development and the Deputy Prime Minister responsible for the reforms – which were never made. However, Elvan is still a deputy, in this case, he may need to quit his parliamentary membership as required by the Presidential Government System. It is also worth pointing out that Elvan was the only minister who showed the integrity to stand by Davutoğlu after he had to resign from the prime minister.
However, before coming to the real question, one other question remains. Can Elvan and Ağbal stop the financial crisis from evolving into an economic crisis, and then into a political one? After all, the number of heavy guns in Erdogan's economic arsenal is gradually decreasing.
The real question
The chain of scandals could continue. Because in such cases, once the genie is out of the bottle, it is difficult to get it back in.
One of the things that Erdoğan feared most after the Dec. 17-25, 2013 fraud allegations was a rift in the family. In fact, after the election defeat in Istanbul on March 31, 2019, the political rumors claimed that the decision of asking for a re-run was taken after the decision to keep Albayrak in the close team and the family. The family worried that even if a small dent had appeared in the wall, it would soon grow into a crack. As a matter of fact, despite a heavier defeat against CHP candidate Ekrem İmamoğlu in Istanbul on June 23, the family and Beştepe remained together.
But now, a large political crack has opened in the family wall, not a small one.
The question is whether Albayrak's departure an end or a start?
If Erdoğan accepted Albayrak's departure to prevent other departures from AKP, as a preventive measure, does this mean that he started sacrificing people to protect his seat?
Will this trend continue?
Probable outcomes
The departure of Albayrak may result in certain people, known for having long been unable to get along with Albayrak, to gain strength.
Former PM Binali Yıldırım, for example. He had blamed Albayrak for the Istanbul election failure.
And, it goes without saying, Interior Minister Soylu.
Will Albayrak's departure lead to the liquidation of some deputy ministers, general managers, and presidents who owe their places to Albayrak's referral?
And, with Albayrak's departure, is there any possibility of serious structural reforms in economic policy? Or will there only be "first-aid measures," in the words of late conservative politician Necmettin Erbakan? Will Erdoğan revert to the political and economic reform steps he had taken in cooperation with CHP, and then ditched? As long as the Presidential Government System remains, that would be difficult, impossible even. There is no room for dreaming. As long as Erdoğan insists on using all his powers alone, the business world will have to console itself with false joy at the U.S. currency dropping from 8.50 liras per dollar to 8.25, or even 7.5. And nobody thinks of mentioning the citizens who are in financial difficulties and unemployed.