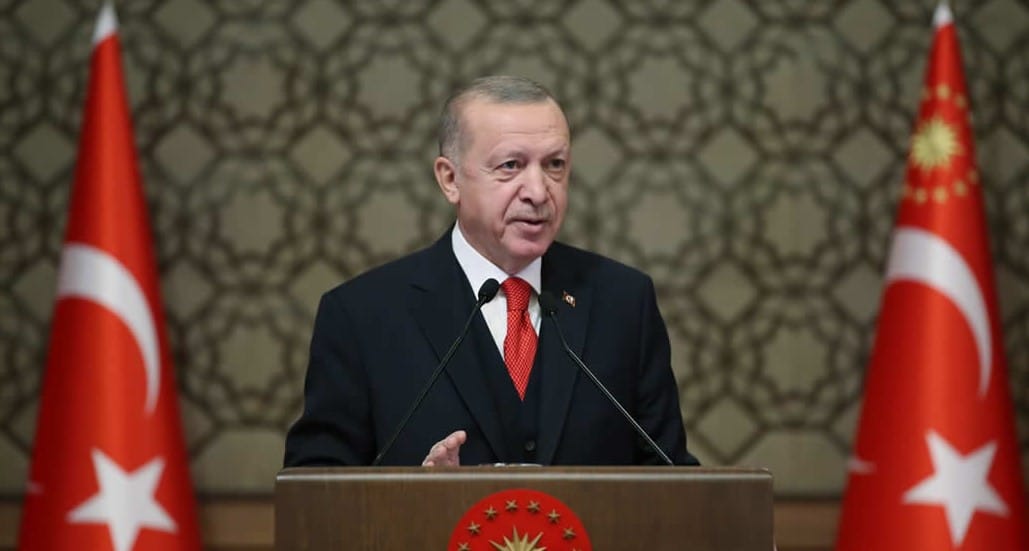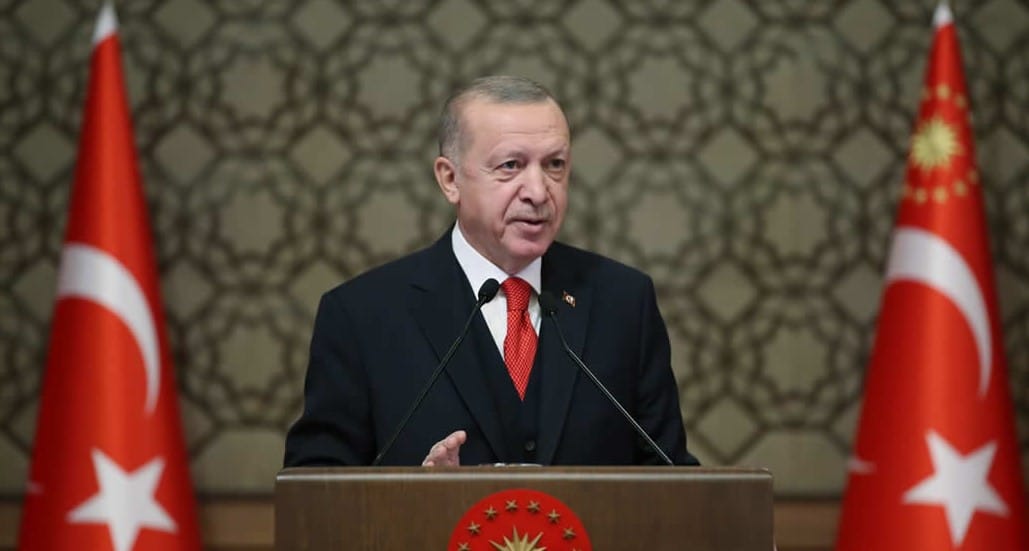 It mustn't have been easy for President Tayyip Erdoğan to respond to his son-in-law Berat Albayrak with a belated "goodbye" when he said "goodbye" to the Ministry of Treasury and Finance. Until recently, Albayrak was the apple of his eye; he was almost presenting him as his successor. During this course, several signs emerged that Erdoğan lowered gears, or gave such an impression. We will get to these indications. And to what this downshift means with regards to both Joe Biden's victory and Albayrak's resignation. But before interpreting these indicators as clear signs, there are two critical dates that not only Western allies but internal and external circles alike are awaiting. Both are very close: Nov. 14 and 19.
Why?
The Oruç Reis drilling vessel is still investigating the eastern Mediterranean, but its term of duty in the region will expire on Nov. 14.
On Nov. 19, the Central Bank is set to hold its monetary policy meeting to decide on the new interest rates.
These dates are crucial not for gauging whether Erdoğan will adopt new policies but to interpret whether he will insist on the approach he has followed so far.
How?
Oruç Reis first and foremost
If Erdoğan re-assigns the Oruç Reis vessel in the areas deemed "controversial" by the U.S. and the EU, this will be interpreted as not taking the agreement with Greece on NATO grounds into account.
The European Council did not even mention the Turkish Cypriots in its Oct. 1 announcement. It was a clear push against Ankara, and it angered Turkish Cypriots. This provocative behavior played a part in the election of Ersin Tatar; he had received Erdoğan's support in the presidential election held in Northern Cyprus. Erdoğan then announced that he would go on a "picnic" in Varosha (Maraş) on Nov. 15, with his unofficial ruling partner, MHP leader Devlet Bahçeli. The Cypriot "ghost town" of Varosha was closed since 1974; it was partially opened during the election process. The picnic will take place after the new decision concerning the Oruç Reis vessel.
So, will Erdoğan signal a dialogue in the eastern Mediterranean while taking this ambitious step in Cyprus? That is the question. The subject, as you know, is also of particular interest to future U.S. President Joe Biden.
We mustn't forget that Erdoğan and Bahçeli will go to the "Cyprus picnic" with the Azerbaijani wind along with them.
Then, the Central Bank
Central Bank Governor Naci Ağbal directly contacted the domestic and foreign economic circles as soon as he started to work. He promised them more "dialogue, transparency and predictability". These were in line with the demands of Turkish Industry and Business Association (TÜSİAD) Chair Simone Kaslowski's Oct. 23 speech. These initiatives and the relief of Albayrak's departure played a part in the slight "relaxation" of the value of the Turkish Lira which increased to 8.2 per dollar from 8.5. TÜSİAD's well-wishes to both Ağbal and Lütfi Elvan, the newly appointed Treasury and Finance Minister, is important support. It shows that the capital-holding class will support the economic policy if Erdoğan changes his path.
But now everyone is well aware that words alone don't keep the wheels spinning. Therefore, all eyes are on the monetary policy meeting on Nov. 19. Domestic and foreign capital circles are waiting for an interest rate hike from this meeting. It is seen as a kind of sincerity test. Erdoğan's mention of "the shackles of interest, exchange rate, and inflation" in his Nov. 10 speech seems to give the impression that it is not likely. However, observers are in favor of waiting for the Nov. 19 decision. Erdoğan may use the coronavirus pandemic to explain his rationale on the interest rate decision to come.
Signs of downshifting
Now, let's get to the signs that Erdoğan is downshifting, or trying to give such an impression.
The reasons
Erdoğan congratulated Biden on Nov. 10. That was the day after AKP spokesperson Ömer Çelik's clear statement that "we will congratulate Biden once the final results are known". At that time, the U.S. election board had not yet issued an official statement. Just as him not congratulating Biden on the day was a political statement, his belated congratulatory message that came three days later was also an indicator of a changed attitude.
From the draft law that the government brought to Parliament to increase employment due to coronavirus, sections on severance pay cut were removed on Nov. 10 with the objections of Turkish unions Türk-İş, Hak-İş and DİSK. This was an attempt to put the burden of the crisis on laborers, who are the disease already affects the most, but it was averted.
Journalists Müyesser Yıldız, İsmail Dukel and Aziz Oruç, detained for a long time on trivial grounds, were released at hearings on Nov. 9. But to see this as a downshift, we will have to see Osman Kavala, Selahattin Demirtaş and others released too.
We can attribute Erdoğan's downshift or attempt to give such an impression to three factors.
Understanding that Joe Biden won the U.S. elections,
Learning thanks to Ağbal that the reserves of the state have exhausted.
The concern that the recent "We can't even buy bread" complaint in Malatya on Oct. 25 will have more repercussions.
While chatting with economy journalist Taylan Bilgiç, we spoke of the similarity of the complaint in Malatya with Bülent Ecevit era individual reaction of throwing cash register on the ground in front of the Prime Ministry. It had given a psychological blow to the center-right DSP-MHP-ANAP coalition back then and became a symbol of the 2001 economic crisis. Economy journalist Emin Çapa said he believed that Erdoğan's meeting with a group of AK Party executives after the reaction in Malatya was the turning point.
The figures Ağbal presented to Erdoğan as the Head of Strategy and Budget showed that the money that the state threw up to keep the dollar below 7 Liras amounted to 100 billion dollars. The state reserves were more than 50 billion dollars short, in the negatives. The problems in the economy were real, not psychological. The crisis was at the door, and there could be more Malatya incidents soon.
When Albayrak put the blame on Erdoğan, saying that "If we increase the interest rate, the foreign currencies will lose, but we don't want it," the ropes started to break. Like interior minister Süleyman Soylu did, he wanted to play all-in. But for him, it did not happen.
But especially Biden
Erdoğan had been preparing for Biden's prospective win for some time, although he did not like the idea. His team was contacted through back channels. It was spotted that a Biden administration would be "less detrimental" to Turkey in the long-run because it would be "more rational and predictable,". But with Biden in power, Erdoğan could run into short-term problems.
The Russian-made S-400 missile sanctions and the Halkbank case are especially daunting. And Biden will probably dig into what Erdoğan was doing through Donald Trump's son-in-law and Middle East Special envoy Jared Kushner.
Maybe it was a coincidence that the Central Bank governor got replaced on the day Biden won the election. But Albayrak's resignation the next day was most definitely not a two-day-late congratulatory maneuver for Biden. Especially given that it could be leading to an increasing influence of İbrahim Kalın after Albayrak's departure. (In this context, it would not be a prophecy to say that some names will change in the Presidential Palace but we'll save that for another article).
That's why, all eyes are on what will happen on Nov. 14, and then on Nov. 19. The latter may bring other changes in both economic and domestic policy.