Does Erdoğan think half of the country he rules is terrorist?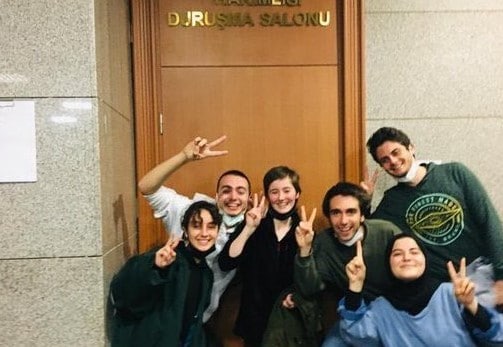 Former journalist and lawmaker Enis Berberoğlu was accused of both "terrorism" and "espionage." The Constitutional Court says for a second time that he should return to parliament. The Presidential Government System is opposing. Both the European Court of Human Rights (ECHR) and the Constitutional Court say former Peoples' Democratic Party (HDP) co-chair Selahattin Demirtaş should be released pending trial, but according to the government, Demirtaş is a "terrorist." Osman Kavala is considered a terrorist, a spy and a putschist.
Dozens of Boğaziçi University students who opposed the appointment of the rector to their university were detained. First, President Tayyip Erdoğan accused them of being terrorists. When main opposition Republican People's Party (CHP) leader Kemal Kılıçdaroğlu said "Do not do it, leave our children alone", the response came from Nationalist Movement Party (MHP) leader Devlet Bahçeli, Erdoğan's election partner: "They are not children, they are terrorists." Interior Minister Süleyman Soylu announced that 79 of the 159 people taken into custody during protests against the rector had a record of "propaganda for a terrorist organization."
However, the court also released all 51 students, who were referred to court with demands of arrest, house arrest or travel ban. I do not know what will happen to the delegations of the two Istanbul Criminal Courts of Peace, which released people considered terrorists by the rulers.
What I know is that we are ruled by a president who is ready to consider half of the country –actually more than half of the citizens– as terrorists, spies, or destructive at any moment.
'Welcome to the terrorist club'
Deva Party leader Ali Babacan paid a visit to İYİ Party leader Meral Akşener on Feb. 4 in the afternoon. At a joint press conference, Akşener said "Welcome" to the released students: "The President had previously declared farmers, shopkeepers and us, the opposition parties, as terrorists. Welcome to the terrorists club. "
'Welcome to the terrorists club' İyi Part leader Akşener tells Boğaziçi University students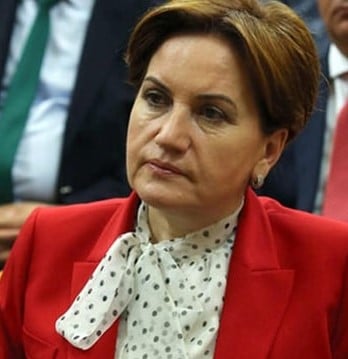 Babacan had previously said that Erdoğan was nourished by political conflict, and therefore declared "Enemies of the Week." He said on Feb. 4 that "This week's enemy is Boğaziçi students."
Babacan: Boğaziçi University students are the 'enemy of the week'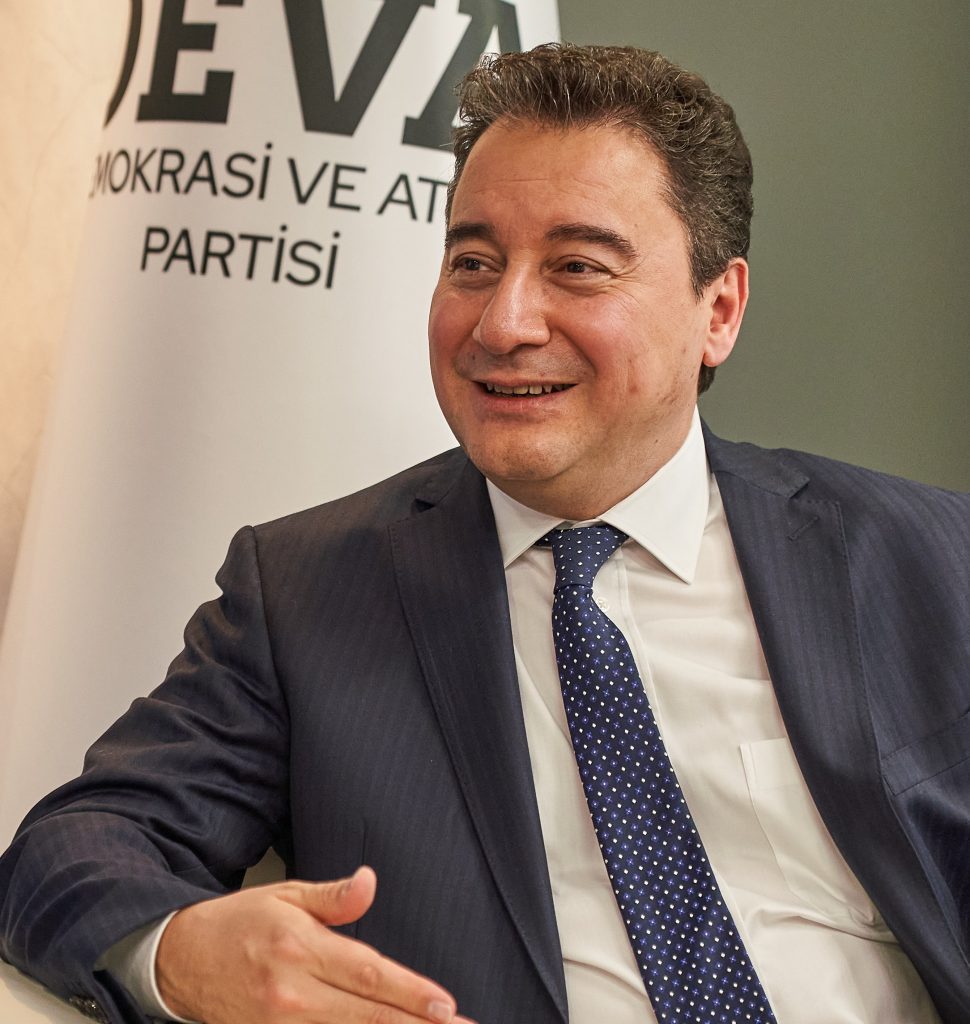 Who will it be next week? Could it be those who did not support the Erdoğan-Bahçeli duo's new Constitution initiative?
Babacan and Akşener also touched on the Constitution issue.
"What does it differ since they already do not abide by the Constitution?" Babacan asked, adding that the country "is facing a deep unemployment problem today."
Akşener also called on the government to leave the Constitution debate aside and deal with the economic problems.
Will Erdoğan and Bahçeli sit and talk with the parties they consider "terrorists" or "supporters of terrorism" about the constitutional amendment draft, which is understood to be brought before the Parliament Speaker Mustafa Şentop soon? Or will they pave the way for a referendum by convincing some lawmakers who are after their personal interest, a kind that one can find in every period?
Unfairness to Kılıçdaroğlu
In this whole picture, we have to talk about unfairness to CHP leader Kılıçdaroğlu and party spokespersons. And this is also about Akşener, Babacan, and all politicians who criticize the government, also advising that Boğaziçi University protests should remain on a peaceful ground, not letting in any provocation.
What could Kılıçdaroğlu have done? What was Ankara Mansur Yavaş or Istanbul Mayor Ekrem İmamoğlu was supposed to do? Were they supposed to call on students to hit the streets to clash with police instead of calling on Rector Melih Bulu, to resign and defending the right to demonstrate peacefully? Who would then bear the consequences of this?
On the other hand, should Kılıçdaroğlu have applauded the attitude of the government, whose aim was to force every segment of society into line?
Aren't the provocations obvious? Which sane demonstrator would throw a photo of the Kaaba on the ground in the midst of insistent protests that are supported by not only students but faculty member academics. And who distributed that photo if that is not a provocation?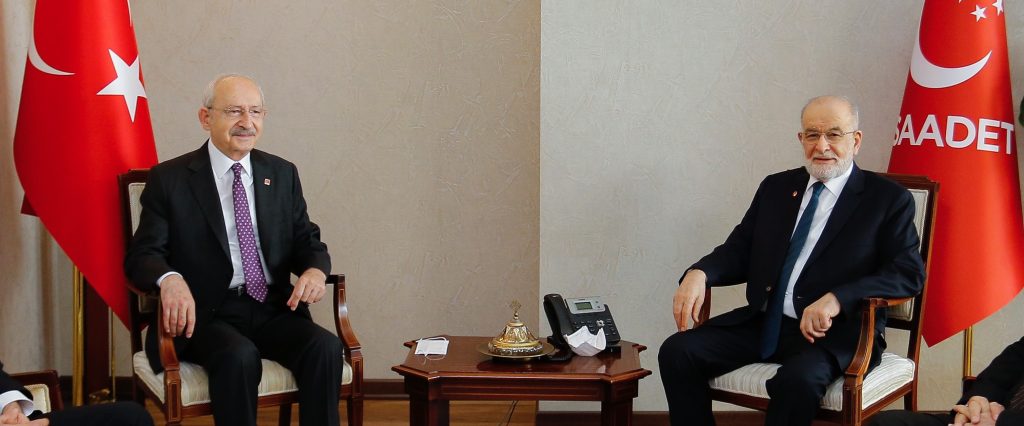 Kılıçdaroğlu repeated during a meeting with Felicity Party (SP) leader Temel Karamollaoğlu that the officials should find preparators of the provocation and take action on them.
A tip on a terrorist act
Those who seek proof that the Boğaziçi protestors are "terrorists" dared to say that the tires of Rector Bulu's car were deflated. If this is an act of terrorism, I would like to tip a terrorist act to President Erdoğan and Interior Minister Süleyman Soylu.
When we were in high school, two of our "terrorist" friends had deflated the tires of the car owned by a sadistic teacher who beat a colleague around in front of the whole school. We were all accomplices in this act of "terror", and I am not sure if this crime is time-barred?
Since Rector Bulu regards those who oppose him as opposers of the state and as terrorists, then those two colleagues were terrorists and we are deemed to have helped and abetted!
Please be a little serious. If half of the citizens of a country are regarded as a terrorist or potential terrorist by the rulers, then most of the problem lies with those who rule the country.