Turkish court releases Boğaziçi University students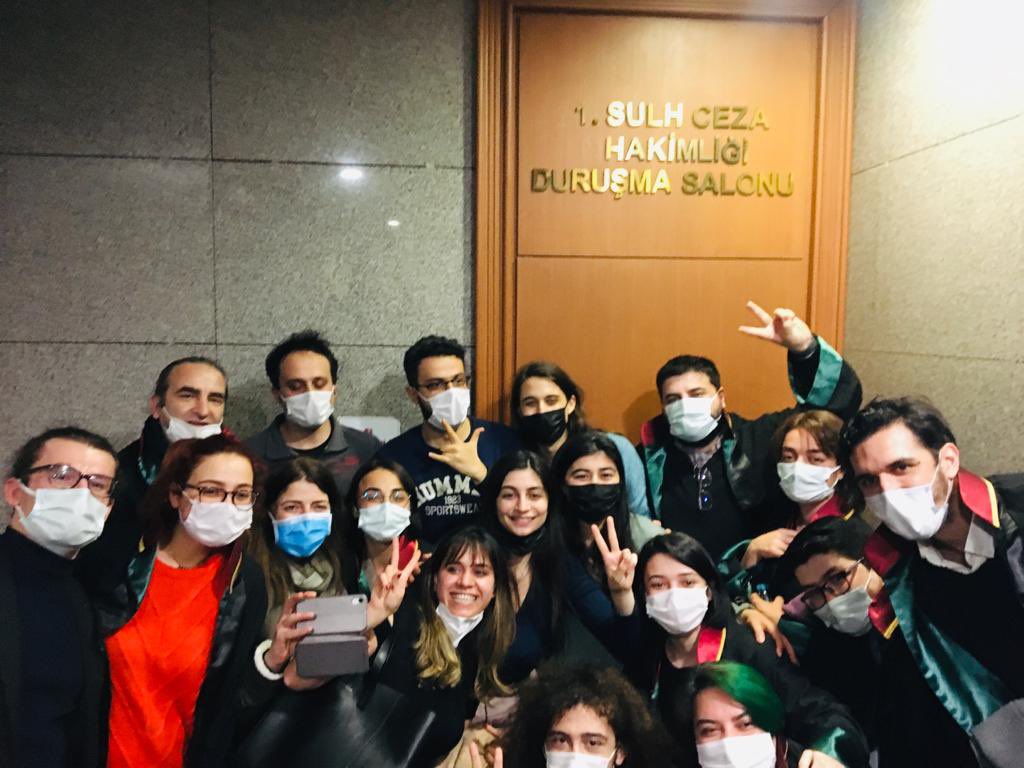 All 30 Boğaziçi University students, who were detained at a protest against Rector Melih Bulu inside the campus and referred to the court with arrest demand, were released in the early hours of Feb. 4.
The students have been protesting the rector appointed by President Recep Tayyip Erdoğan since the start of the year on grounds that he was a former deputy candidate from the ruling party, in addition to claims of plagiarism about his academic career.
Police raided the campus late on Feb. 1, detaining 159 protesting students, with 108 of them being release after testifying at police.
The prosecutor referred 30 of them to court with arrest demand, also seeking travel ban on nine others and house arrest for another 12.
Two courts at Istanbul's Çağlayan courthouse ruled on the release of all, imposing travel ban.
Friends and relatives waiting for the students in the courthouse welcomed the release of the students.
Academics at Turkey's prestigious Boğaziçi University also actively supported their students.
While the demonstrations at Boğaziçi University spread to other schools and big cities such as Ankara and İzmir, the opposition parties also supported the students.
The ruling Justice and Development Party (AKP) and its election partner Nationalist Movement Party (MHP), meanwhile, slammed the protestors.
"Are you students or are you terrorists who try to invade the rector's office? We will not allow this, our state will continue to do whatever is necessary," Erdoğan said during a meeting with provincial administrators on Feb. 3.
MHP leader Devlet Bahçeli named them "poisonous snakes" as Interior Minister Süleyman Soylu claimed that most of the detained students were "members of terrorist groups."