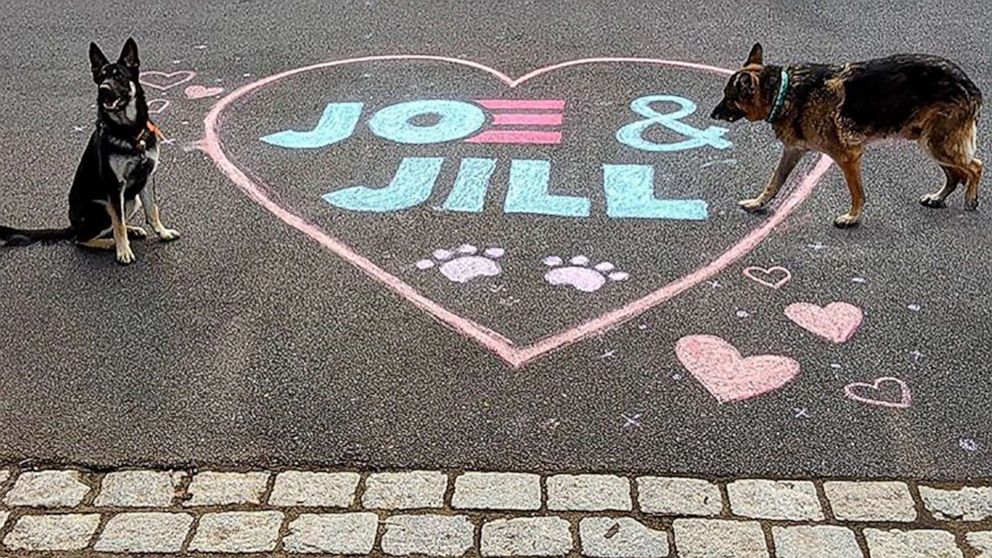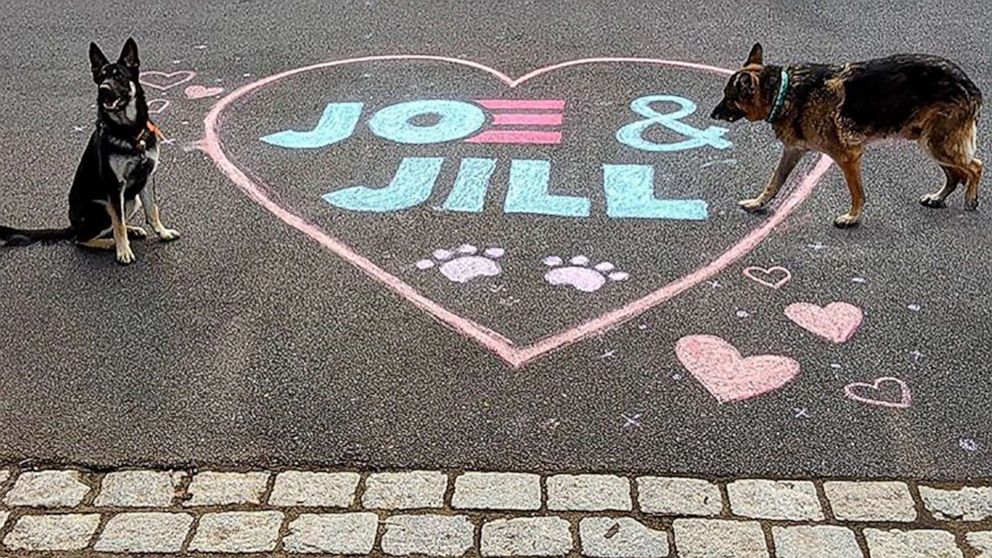 Dear Major and Champ!
I would like to congratulate you on your electoral victory. I hope all will go well for you in the next four years.
Dear Champ, I know that you are familiar with the lawns of the White House from your previous stay there. I am sure you will have no problem getting adjusted.
Dear Major; you and I share a special bond. You are the White House's first shelter dog.
Well then; let me introduce myself. My name is Leblebi. It means roasted chickpea. It usually goes well with Rakı, the Turkish national alcoholic drink. I am not sure they had this in mind when they named me Leblebi. It is probably since I am white as the white roasted chickpea.
I am adopted from the shelter by Turkey's first lady Emine Erdoğan. And of all the healthy dogs in the shelter, she thoughtfully picked me, a handicapped dog who survived four operations after a traffic accident.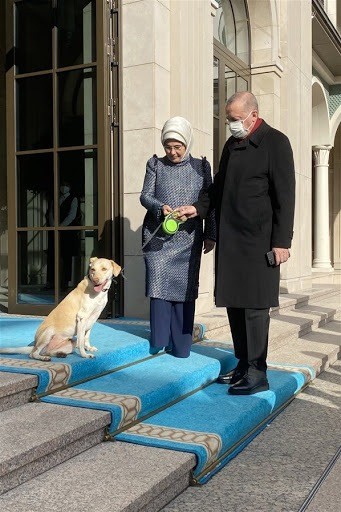 I am currently very happy in my new home. But I do not forget where I come from or the hardships my fellow animal friends endure every day in Turkey.
That's why I am carefully watching the fate of the long-awaited law proposal to improve animal rights in Turkey.
In contrast to the United States, dogs and cats are part of our outdoor lives. Every neighborhood has several dogs and cats which are looked after by the locals.
However, it happens that sometimes dogs form gangs and run after people. There have been many instances of people being bitten by a dog. These complaints force the municipalities to take them to shelters where they live and die in miserable conditions. Many people in Turkey who decide to buy a dog from pet shops regret their decision and end up abandoning their dogs in the street. The solution lies not in constructing more shelters but in sentencing these peoples to heavy fines.
In the meantime, not a day goes by without me hearing that some of my animal friends have been subjected to violence and abuse.
That's why I have been waiting anxiously to see the law seeking jail terms for anyone who kills, abuses or tortures animals to be endorsed by the parliament.
But just as is the case with improving human rights there is a lot of talks but no action.
I can sort of understand why Turkey's rulers are dragging their feet in taking serious action in improving human rights. They believe lifting restrictions on fundamental freedoms might bring an end to their rule. I can not however figure out what keeps them from bringing the law on animal rights to the parliament and pass it quickly since this could unite all the political parties.
So I as heard that your folks will be more sensitive to democratic deficit and human rights problems in Turkey; I wanted to bring to your attention the issue of animal rights.
Now; I know that some would criticize me for doing so. There are many among Turks who think Turkey should look towards Russia and even China.
But honestly, I am worried about what kind of a pet Russian President Vladimir Putin is keeping in Kremlin. Could be a lion or a crocodile that might God Forbid might swallow me. And when it comes to China, those critics turn a blind eye to the fact that cats and dogs are served as a meal in this country.
I am aware that seeking outside help won't change things in Turkey. I know that any change in Turkey should be triggered by domestic dynamics. Having said that, I thought a bit of publicity won't harm my cause.
By the way, I am not at all fond of the practice in your country of euthanizing animals if they are not adopted after some time. I keep my right to criticize this practice.
Indeed there is much room for improvement in your country when it comes to not just animal rights but also human rights. We will see if your folks will keep their promise of putting their house in order and lead by example in the world.
This is all I have to say. I wish you the best.
Yours truly,
Roasted Chickpea, Turkey's first dog
PS: Tell your folks to call Ankara; anxiety is growing over this long-awaited phone call.