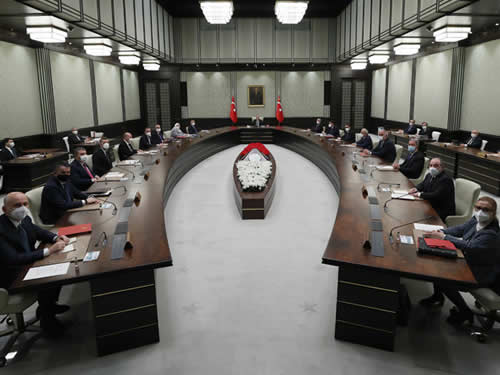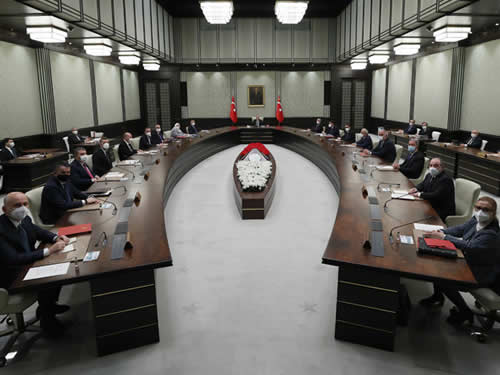 President Recep Tayyip Erdoğan has announced a new round of measures against the Covid-19 pandemic, declaring a "partial lockdown."
The president said the measures were for the first two weeks of Ramadan, the holy month that started today, and the situation would be re-evaluated.
The measures include the following:
The weekend curfew will continue over the weekend.
The week-day curfew will be applied between 7 pm and 5 am, starting two hours earlier than the previous practice.
Intercity travel will not be allowed except in compulsory cases.
The restriction on urban public transport for citizens over the age of 65 and under the age of 18 resumes.
Private sector companies, whose conditions are suitable, have been asked to arrange work hours.
Mothers with children younger than 10 years old will also be considered on administrative leave along with those with chronic illnesses.
Education will continue from home for students other than 8 to 12th grades and pre-school children.
Restaurants and restaurants will only be able to provide take-away and home delivery services at specified times during Ramadan.
Mass events such as weddings and engagements have been postponed until after Ramadan.
Hotels will only be able to serve customers who are staying at their facilities.
All mass iftars, including organizations at homes, are banned.
Details are expected to be announced by the Ministry of Interior tonight. The number of new daily Covid-19 cases have been exceeding 50,000 across Turkey for days.