Turkish parliament condemns Biden's 'genocide' remark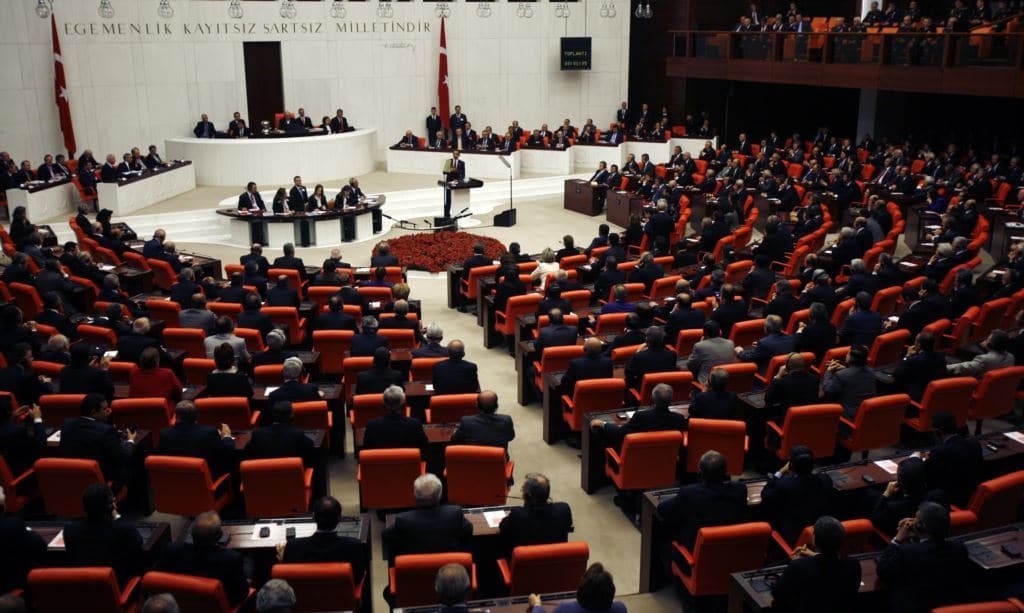 The Turkish Parliament condemned U.S. President Joe Biden's April 24 recognization of the "Armenian genocide" on April 27, one day after President Recep Tayyip Erdoğan's reaction to the decision.
Along with Erdoğan's ruling Justice and Development Party (AKP), and its election ally Nationalist Movement Party (MHP), the main opposition Republican People's Party (CHP) and Meral Akşener's İYİ Party (Good Party) approved the parliament statement that named the White House statement "null."
The statement accused Biden's administration of "embracing the thesis of the Armenian lobbies."
CHP: Shift of axis
However, CHP leader Kemal Kılıçdaroğlu also criticized the government in an address to his party lawmakers earlier in the day, saying that "a shift of axis in foreign policy" from modern Turkey's founding father Atatürk's "peace at home, peace in the world" motto to Muslim Brotherhood politics caused the U.S.' policy change.
"This shift of axis has put Turkey into trouble," he said.
Biden became the second U.S. president ever to recognize the "Armenian genocide" amid deteriorating relations between Turkey and the U.S., the two NATO allies.
The Peoples' Democratic Party (HDP) had singled out itself in the debate over the White House statement, calling of Turkey to "face the Armenian genocide." Its stance prompted criticism from all other political parties.