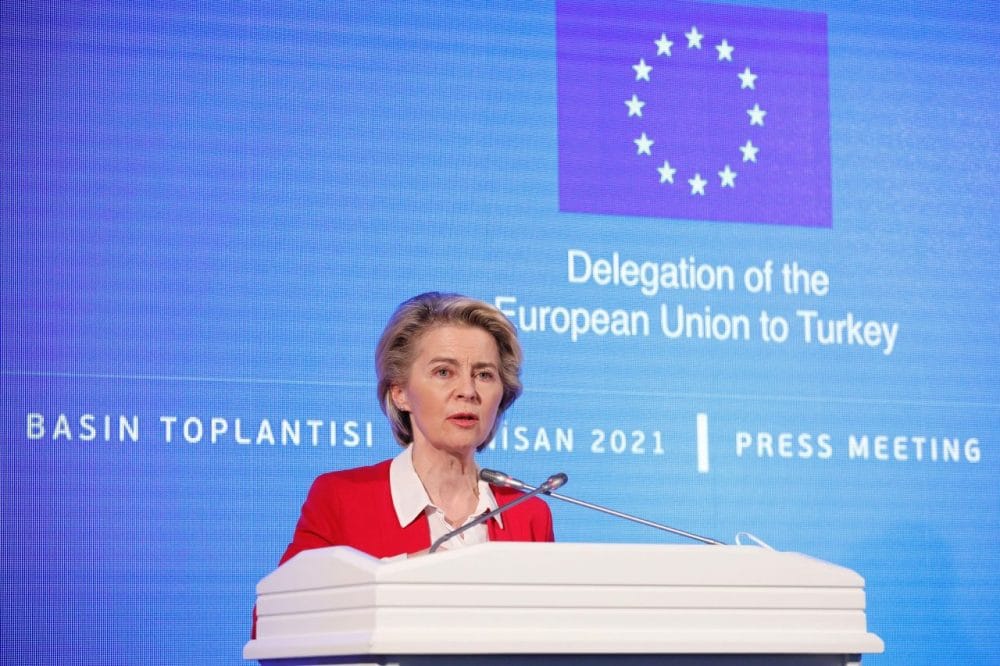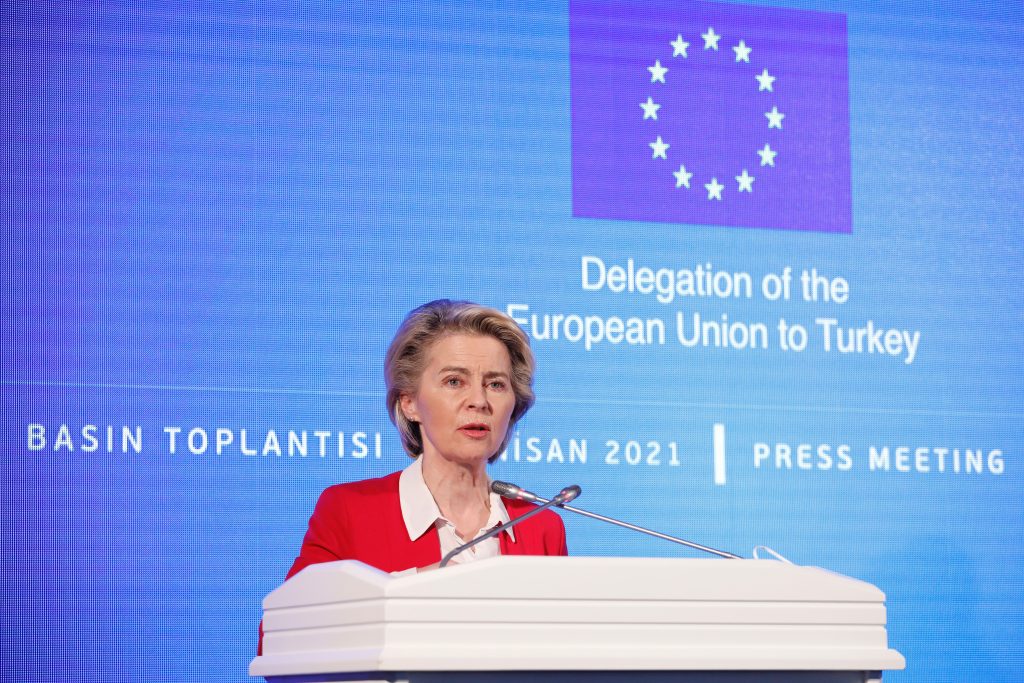 I was curious while watching the speech by President Ursula von der Leyen at the European Parliament Plenary. She would talk about the conclusions of the meeting with President Recep Tayyip Erdoğan during their visit to Turkey.
I had no doubt that we would listen to the criticism of a woman, who was the main actor of a meeting that made it to the headlines around the world due to the unfairness of its protocol rather than its content. It happened as expected:
President Ursula von der Leyen started her speech by saying that she was the first woman President of the European Commission. Apart from the fact that there are still many management positions to be a "first" for women, a woman who was able to come to such an office said that she was not treated like a Commission President during her visit to Turkey. She attributed this to gender reasons. "Would this have happened if I had worn a suit and a tie? In the pictures of previous meetings, I did not see any shortage of chairs. But then again, I did not see any woman in these pictures, either." She mirrored a reality. Male-dominated management structure.
She felt hurt and left alone, both as a woman and as a European. In fact, what she was dealing with was an objection to the essence of the event, beyond the seating arrangements or protocol. An objection stating that how far we still have to go before women are treated as equals. Always, and everywhere.
Carrier to EU seat
I felt the need to look at who was Ursula von der Leyen, who was included in Time magazine's "100 Most Influential People of the Year 2020" list, and which career path she had come from. She studied economics in two universities, meanwhile, she graduated from the London School of Economics and then wanted to study Medicine. A woman who became a gynecologist and also holds a master's degree in Public Health.
She has been actively involved in politics since 1999. She held ministerial posts, she became Germany's first female Minister of Defense. She was proposed by the European Council as the candidate for President of the European Commission. In the elections in the European Parliament on July 16, 2019, she was elected with 383 votes and she started her duty as President of the European Commission on Dec. 1, 2019.
This strong woman was able to express the injustice she suffered and somehow reminded women in every corner of our planet who are hurt every day and whose voices are not heard. Women, many of whom have been exposed to a much more serious incident, ignored, unseen, unheard.
And at this point, she brought the issue to the Istanbul Convention, which is one of the most important struggle areas of our women's organizations and despite all efforts, Turkey's retreat from the agreement was announced by a midnight decree.
Ursula von der Leyen said that the Istanbul Convention is an important tool for women's voices to be heard and added:
"In May, it will be ten years since this Convention was signed. It is a groundbreaking legal text and an inspiring document. It is the first internationally binding instrument to take a broad approach to combating violence against women and children. The Convention prohibits psychological violence, sexual harassment, and stalking. And it outlaws domestic violence. I do not need to tell you how important that is. Especially now, in the times of the pandemic."
"I used the meeting in Ankara to reiterate my deep concerns about Turkey's withdrawal from the Convention. The withdrawal of one of the founding members of the Council of Europe is a terrible signal."
Highlighting Dr. Özlem Türeci of BioNTech
She pointed out at a successful Turkish woman as an example in her speech. Dr. Özlem Türeci. And she introduced her as follows:
"I visited the Pfizer plant in Puurs, Belgium. There I met Dr Özlem Türeci. She is the co-founder and Chief Medical Officer of BioNTech, the company that developed the first approved messenger RNA-based vaccine against COVID-19. As a young girl, Özlem Türeci grew up with her grandparents in Istanbul. She then came to Germany, where she went to school and studied medicine.
"Thanks in part to Özlem Türeci whose story shows what great forces are unleashed when women have the same opportunities and when their abilities are respected. And a story that shows why we need more women in leadership roles."
Messages about Turkey
It was something to be proud of for me to hear the success of a Turkish woman in the speech of a European woman who was hurt in Turkey. Her sentences contained important messages.
President Ursula von der Leyen stated that respect for women's rights is an important precondition for re-engaging with Turkey and broadening the common agenda. It is an important condition to step up economic cooperation with Turkey and start a high-level dialogue on topics such as climate change, public health, and regional issues.
She was amazed about still having to talk about such self-evident things in 2021. She was surprised to still have to stress that people in Europe should have equal rights and equal opportunities.
Our politicians once mentioned that compliance with the directives of the European Union is already necessary for freedoms and democracy and that they will fulfill these directives regardless of the process of admission to the EU. Besides other issues related to freedoms, the fact that respect for women's rights has become one of the preconditions for the development of relations with the EU must be an obvious sign of where things are heading.