Fear of Akşener, women policy may cost Erdoğan dearly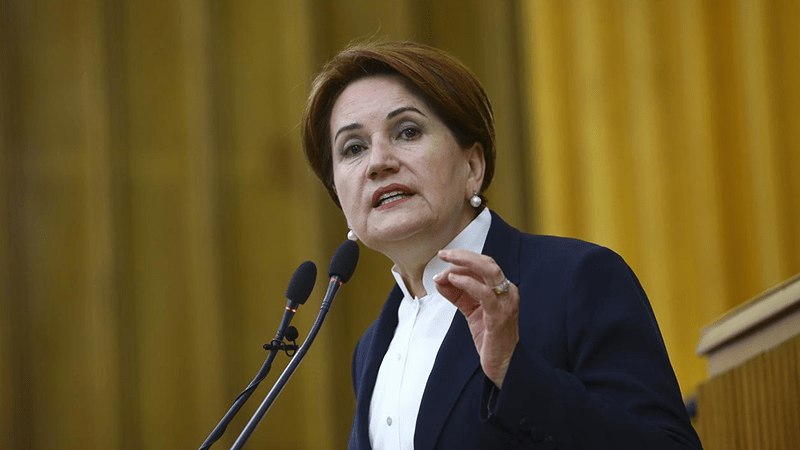 "Women brought President Tayyip Erdoğan to power, now women can lead to the end of his rule," is a presumption that might come true but not only because of the rivalry of İYİ Party (Good Party) leader Meral Akşener.
Still, Erdoğan threatened her, saying that "These are your good days. See what will happen in the future" after a protest – what she calls an attack – in the Black Sea province of Rize, the hometown of the president.
Akşener was in Rize to support the villagers who have been protesting the quarry construction in a natural protection zone by Mehmet Cengiz, one of Erdoğan's favorite constructors.
The winner of the recent polemic between Erdoğan and Akşener is the latter, who said "It is awful to be threatened by the president," but also adding that "I will not give up."
Turkish people have a strong feeling of taking the side of the victims, they do not like those who victimize others, and Erdoğan should know this best.
Humiliating expression
Erdoğan called Akşener "Mrs. Bride," in reference to the fact that she is married to Tuncer Akşener from Rize. Akşener said she was proud to be married to someone from Rize but Erdoğan intended to " humiliate her" because she is a woman.
Erdoğan also did not stand by his remarks, those words were not included in the text of his speech on the official website of his ruling Justice and Development Party (AKP). Maybe Erdoğan once digressed from the written speech and improvised those words. Maybe it was slip of the tongue that reflected what he really had in mind.
Only 10 years ago, Erdoğan had introduced the Istanbul Convention to protect women against violence as a step of human rights and democratization to improve the status of women. But the reason for the claim above is not because now he retreated from the convention. But that step taken to soothe the religious group and cults' voter blackmailing will have a political cost for him. Erdoğan's female voters are not limited to women under the oppression of men, who have been left unemployed and uneducated. AKP voter women, who are educated and professionals in various fields were greatly disappointed by the retreat from Istanbul Convention. This is the urban right-wing female voter profile regardless of being veiled or not, or religious or not. Akşener may be the closest figure they would vote for if they are not going to vote for Erdoğan. Akşener is like them, can be a role model for them. This is why Erdoğan is afraid of "Mrs. Bride."
Erdoğan's change in years
During the first period of the AKP, it caught my attention while following the election rallies or the country tours that Erdoğan was like a pop-star in the eyes of the women from the poor neighborhoods of the Anatolian towns or big cities. This was a section of the society that could attend the meetings only on condition of the permit by their husbands or fathers. Thus, they could go out. Those women who could normally walk two steps behind their husbands, fathers' or brothers, were witnessing a male figure that felt respect for women, holding his wife's hand and taking her to the stage. He had everything that the husband's of these women did not have and he was the profile that they would have asked for. He was young and energetic; Unlike old and sick politicians such as former President and prime minister Süleyman Demirel, former PM Bülent Ecevit and former PM Necmettin Erbakan -the leading political figures of early 2000s in Turkey- he was promising. Yes, he was a tall, good-looking Muslim pop-star who spoke decent Turkish. I was amazed to witness in many cities the groups of vieled women standing arm-in-arm just outside of the rally venue, giggling while Erdoğan was speaking on stage.
As a result, from the 2002 elections, which brought the AKP to power, to the 2018 elections, the part received more votes from women than men. This rate reached its peak in the 2011 elections when the AKP received its record votes with 49,8 percent; 54.3 percent of the votes came from female voters. Of course, then there was the headscarf issue at that time, which is not a problem today as women are allowed to wear headscarves in public offices or at schools. And this is thanks to Erdoğan and his AKP. But how many more elections can the party win over the discourse that "Thanks to us, you can go to school, you can get a job"? The AKP is advocating today that the headscarf issue will be back if they lose the power. But such propaganda has lost its strength mainly due to the main opposition Republican People's Party's (CHP) alliance with Akşener -along with the Felicity Party – which proved its success in the 2019 local election.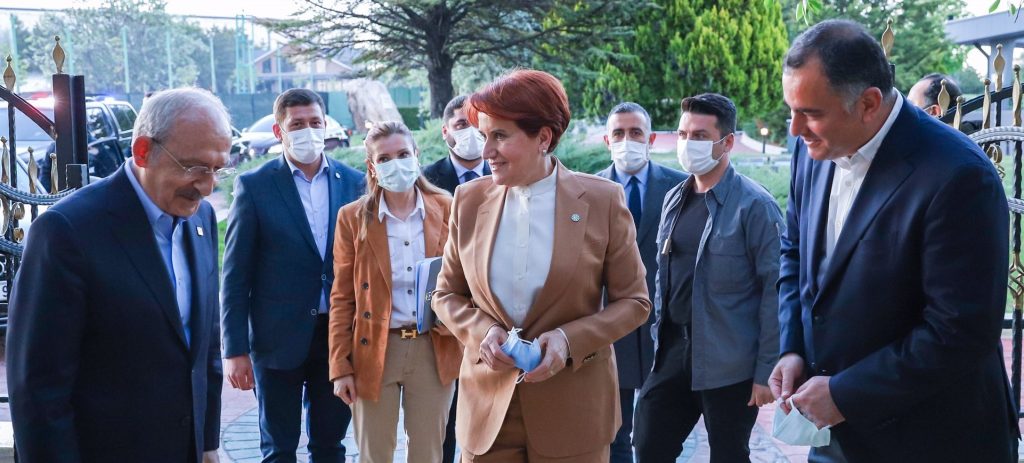 Akşener's part in CHP's election wins
Moreover, municipalities won by the CHP, especially Ekrem İmamoğlu in Istanbul and Mansur Yavaş in Ankara, show that they do not distinguish between veiled and unveiled women in their employment policies. Politics that do not take women with to its side cannot win. The CHP learned this the hard way, but I think it finally did.
So, to whom does Kılıçdaroğlu owe his 2019 local election victory, which cost Erdoğan 10 metropolitan municipalities, including Istanbul and Ankara, and exposed him to vote blackmail by Islamist sects and cults that lost their main resources of income when the municipalities changed hands?
He owes it to Akşener. If Kılıçdaroğlu and Akşener could not reach a common mind, there would be no alliance policy, the 2019 election victory, or Erdoğan's fear of "Mrs. Bride" that actually expresses his concerns when he threatens her.
Is it a coincidence that in the year 2011, when the AKP got the most votes from female voters, Turkey became the first country to undersign the Istanbul Convention?
At least, this cannot be a coincidence: The votes of the CHP's İstanbul mayor candidate, Ekrem İmamoğlu, increased from the initial local election on May 31 at the re-run on June 23 the same year. The first election ended in İmamoğlu's slight win but was re-held due to opposition by the AKP. In the re-run İmamoğlu gained a landslide victory, ending the AKP's more-than-two-decade-long ruling in the city. The number of votes that AKP candidate Binali Yıldırım got in the two elections remained unchanged.
Women's rights on target
The red line of women's struggle for equality in Turkey is the Civil Code. The Civil Code, which is one of the three biggest reforms that modern Turkey's founding father Mustafa Kemal Atatürk led after the proclamation of the Republic, has been the primary target of all reactionary movements in Turkey since then. The retreat from the Istanbul Convention, and the recent search for the repeal of Law No. 6284 on the prevention of domestic violence are both attempts on Civil Code.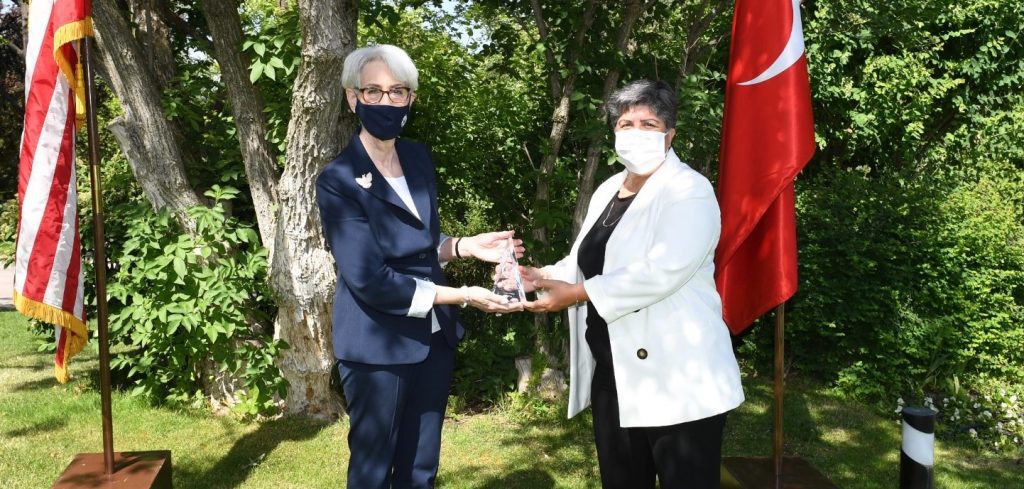 Despite these groups which seem to grow strong enough to make Erdoğan retreat from the Istanbul Convention, women's struggle for equality cannot be prevented in Turkey and this is seen from abroad. Two non-governmental figures from Turkey, Prof. Dr. Feride Acar and author Elif Şafak were invited to an online meeting as speakers to mart the 10th anniversary of the Convention. Canan Güllü, head of the Federation of Women's Associations of Turkey, who has spent decades fighting for equality, was granted the "Women of Courage" award by the U.S. state department in March.
Don't think that all these do not affect conservative female voters. Do you think that Family Minister Derya Yanık was applauded by the AKP's female voters when she said violence against women could be tolerated? KADEM, the female rights group that Yanık came from, remained silent against the humiliation and threat of Akşener. Do you think the organization gained positive reputation by doing so?