Banned group Osmanen Germanen and unexplained wealth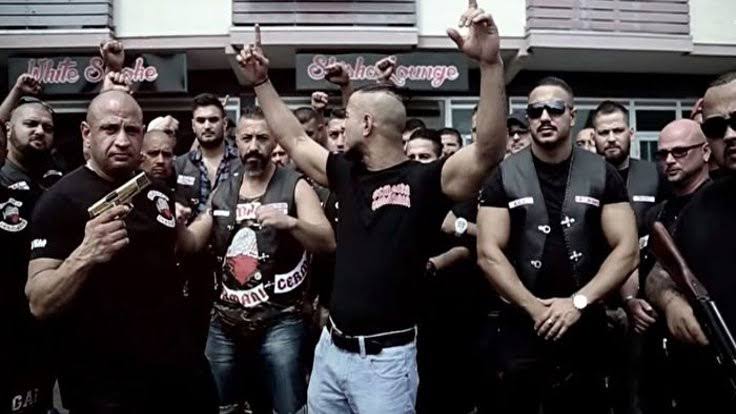 Poses in the pool of a luxury hotel… Photographs showing men with cocktail glasses in hand at the sunset… Poses while getting into luxury cars or holding automatic weapons… Stories on Instagram highlighting expensive watches… Luxurious close-fitting suits, skinny ankle-length pants, and so on… Blended with all of these, poses with senior politicians… These are the messages saying "I am rich and powerful", "Be afraid of me" and "I can have contact in high places." Maybe that's the power of social media, but they also reveal the relationships "as they are" while trying to show off.
 "Osmanen Germania" the "extreme rightist" Ottomans in Germany Association, is banned in Germany. The association has 31 sub-organizations. It is one of the associations that fugitive mob leader Sedat Peker claims to have sent money in his videos full of allegations about state officials. According to the German Intelligence Organization, former ruling Justice and Development Party (AKP) deputy Metin Külünk was linked to this "criminal" association, there have been accusations that he had given money by meeting with its executives on several occasions or by using liaisons. A Scorpion model automatic weapon was purchased with the aforesaid money. The primary target of this group was stated as Turkish opponents. The state of North Rhine-Westphalia (KRV) Interior Minister Herbert Reul prepared an information report about the group and mentioned that this group was under the acceptance of Ankara.
Founded as a boxing club
"Osmanen Germania" was founded in Frankfurt as "a boxing club that takes care of young people and watches over them." In a DW news article, it is claimed that they have 2,500 members in Germany and 3,500 worldwide. In 2018, it was banned by Germany Interior Minister Horst Seehofer. Association members clashed with other rock groups, injured their rivals, and alleged to have attempted murder. Digital data carriers, written documents, weapons, and drugs were seized during the operations carried out in various branches of this association in 2018. As a result of these shreds of evidence, the association was given a "banned" status.
While a comprehensive investigation process was underway in Germany, at the end of 2017, it was also claimed that Metin Külünk, deputy head of foreign relations of AKP and former Istanbul deputy of AKP, had links with the organization. Külünk held high-ranking positions in organizations close to the national vision movement, such as the National Turkish Student Union, Akıncılar Teşkilatı (Raiders Organization) and Milli Selamet Teşkilatı (National Salvation Organization), and was AKP Istanbul deputy in the 24th, 25th and 26th terms of the Turkish parliament. However, for some reason, he was not nominated for a deputy candidate in 2018. In Peker's 9th video, his name was revealed with the claim that "bags and bags of money were given."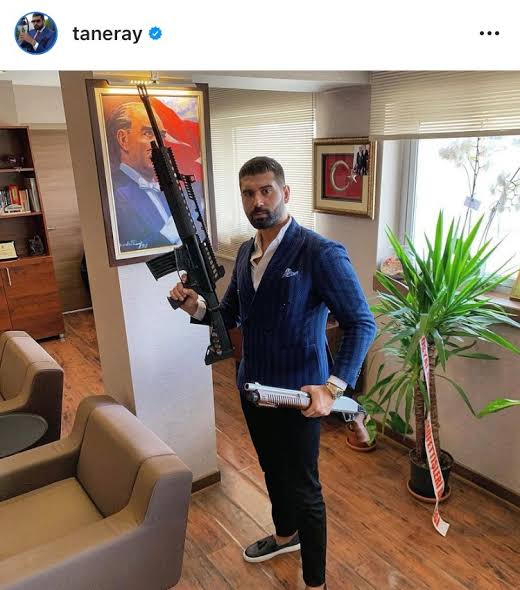 "Philanthropist business person"
Another name on the subject is Taner Ay. Ay is known as a "philanthropist business person" in his hometown of Kırşehir Kaman. It is also claimed that Taner Ay is one of the rulers of the "Osmanen Germania" banned in Germany. Ay's father, Çetin Ay, was recently dismissed while serving as the Honorary Representative of the Turkish Republic of Northern Cyprus in Düsseldorf. On the license plate of one of the top model cars of Taner Ay, "TRNC Consulate General in Dusseldorf" was written. Turkish Cypriot Foreign Minister Tahsin Ertuğruloğlu said that he would review the honorary representations and that the names that should be dismissed, if any, would be dismissed.
"Osmanen Germania" opened a branch in Turkish Cyprus towards the end of 2015. Kıbrıs Postası (The Cyprus Post) newspaper revealed that on Dec. 18, 2019, Turkish Cypriot President Ersin Tatar met with Taner Ay at JW Marriott Hotel. The reason that this meeting was reported in the newspaper was Tatar's former statements: "I have nothing to do with him, I don't know his name." In the meantime, allegations that Turkey interfered in the TRNC Elections began to appear in the press.
Oh, that tempting luxury life… Luxury vacations paid for by someone else… Business follow-ups… Hard coins, ultra-luxury cars, and villas. "Philanthropist business people" well-known in their hometowns… Several confiscated hotels, companies… The perception that this sudden gain of "power" is inexhaustible, those networks are infinite… And "unexplained wealth" with fear of showing off…
Most importantly, this "unexplained wealth"…