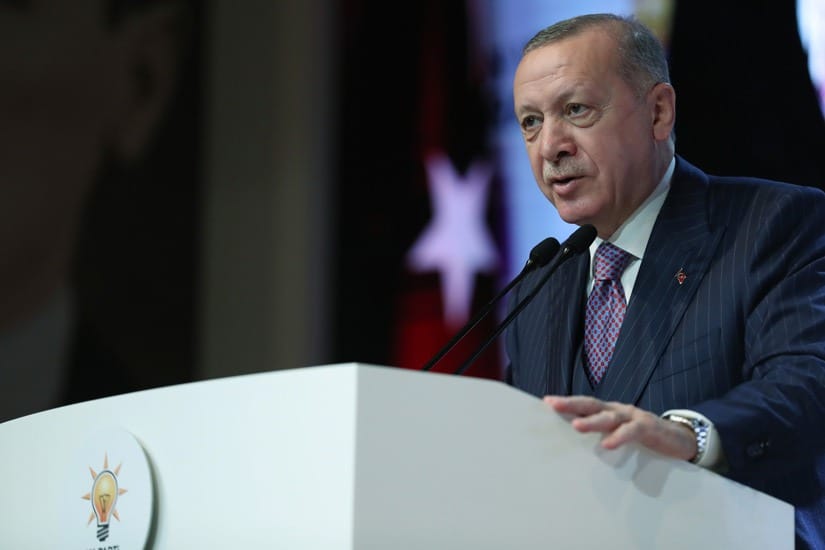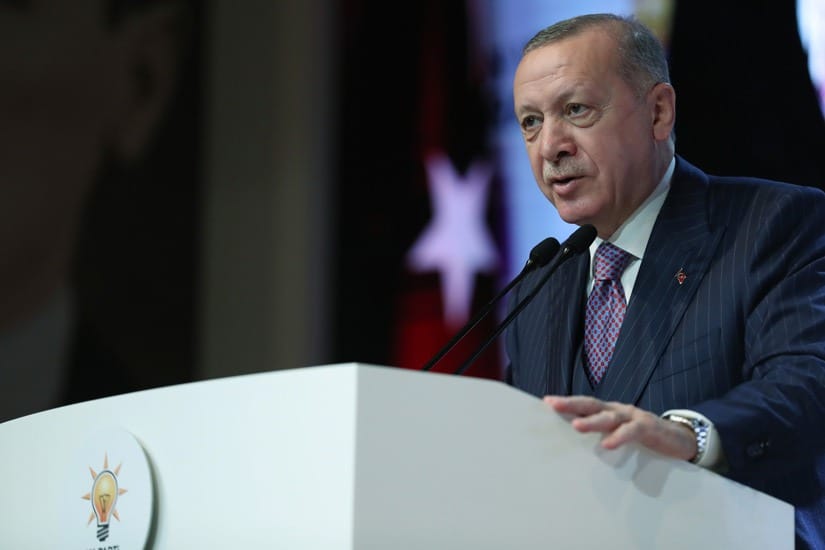 Fugitive mob leader Sedat Peker, who has been airing Youtube videos full of serious allegations against government and ruling Justice and Development Party (AKP) figures, implied that he will reveal issues concerning President Tayyip Erdoğan in his next video.
"We will come to terms with you Brother Erdoğan," said Peker in his eighth video on May 30. Until so far, Peker carefully avoided targeting Tayyip Erdoğan but he changed his tone after the president publicly embraced Süleyman Soylu, the highest-ranking figure that Peker accused. 
"I wish Brother Tayyip had resolved these issues. I wish he had done so with all the data and documents in hand. But however, he preferred not to believe in us, the truth but them," he said, in a response to Erdoğan's remarks about "finding him and bringing him to Turkey," without giving a name.
Now we wonder if Erodğan will be able to prevent Peker from speaking about him in the next video. How can he do it? But before that "Sow the wind and reap the whirlwind," goes an old saying. The AKP has prevented even the slightest press freedoms. It prevented civil society organizations. It prevented the judiciary. Now the supervision authorities of the parliament is being prevented. 
This is why the society in need of getting informed has been watching the videos of a mobster whom they despised as a mafia member until yesterday.
For the same reason, they tend to process what the followers of Fethullah Gülen, the number one suspect of the 2016 coup attempt, say with a fake left-liberal and oppositional discourse from Germany or the U.S. at the truth itself. It is Erdogan and the AKP governments responsible for this low situation because they thought they could enjoy living in a rose garden forever by controlling the right to information of the people, the judiciary and the mechanism of supervision. 
Peker's tongue about Erdoğan
Peker said in his May 30 YouTube broadcast that he was offended by Erdogan's accusation of him as a tool and an agent of foreign powers. "How could I be an agent? We will settle this issue, Brother Tayyip" he said in impudence.
In fact, he has already raised important allegations about Erdoğan's close circle in this last broadcast. On a blank board behind him stands the book "Family" by Mario Puzzo, the author of the "Godfather" book.
New allegations about guns transport to Syria
So at this point, will someone that both Peker and Erdoğan respects intervene to settle the matter? Will Erdoğan block Peker's Youtube broadcast? Will he prevent the whole social media or the internet totally? For how long will he do that? Or will Turkey's National Intelligence Organization (MİT) that took outlawed PKK leader Abdullah Öcalan from Turkey and brought to the country find Peker in United Arab Emirates or wherever he is and take him back? Because in the absence of the obstructions above, or any secret compromise of the two parties, and if something else does not happen to Peker, he has provided clues about what and who he will talk about. I do not want to go into each detail of Peker's allegations that require investigations but when it comes to the claim that the insurance business of many public institutions was taken over by the company founded by Interior Minister Süleyman Soylu, it concerns all of us. Or the issues about Erdoğan's son-in-law Berat Albayrak, who resigned from his Treasury and Finance Minister post last November, or Metin Kıratlı, the President of the Directorate of Administrative Affairs of the Turkish presidency, it concerns everyone who keeps the state alive with taxes. Peker links Albayrak and Kıratlı to businessman Murat Sancak. He claims that Albayrak was staying at Sancak's house in Beylikdüzü, Istanbul, a claim immediately ruled out by Sancak. 
Peker said Sancak managed the billion-dollar trade with Syria upon Kıratlı's approval, yet another allegation denied by Sancak.
Murat Sancak is the cousin of businessman Ethem Sancak, who repeatedly said "I am in love with our President."
He was targeted in a gun attack in 2015 when he was the owner of pro-government private broadcaster Star Media. Initially, it was claimed that it was a terrorist attack, but then other claims said it was a mafia faceoff due to his gambling debts. He is the chair Adana Demirspor, the southern Turkey football club promoted to the top-tier Süper Lig this month. (On the contrary, Adana Demirspor supporters are known as laborers, leftists, the railway workers).
Adana is very close to the Syrian border. Peker claimed that he learned about these relations following the MIT trucks incident, in the years 2014-2015, when he was sending weapons and military supplies to the "Turkmen brothers" in Syria, under the knowledge of the AKP government, through an MP he did not name.
(The MIT trucks scandal broke out on 1 Jan. 2014, on an anonymous call to the Adana Attorney General, claiming that a number of trucks carrying guns were heading to Syria. The search of the trucks was interrupted by the local governor on grounds that they belonged to MİT. The government first said the cargo was "national secret" but later said it was food and medical supplies to Turkmens fighting in Syria. Journalists Can Dündar and Erdem Gül served jailtime for publishing news reports on the incident. Erdoğan said the prosecutors who ordered the search were Gülenists.)
Peker also said he later learned that other trucks joining his motorcade supplied weapons to Al-Qaeda's Syrian branch Al Nusra (at that time). 
How will Erdoğan prevent it?
Meanwhile, Peker spelled SADAT, the private security company whose founder, retired brigadier General Adnan Tanrıverdi, had to resign from the Presidency's Chief Advisory post after he said "the Mahdi will come, we must be ready" in January 2020. This was the time when Western intelligence organizations were spreading information that SADAT supplied weapons to jihadist organizations in Syria. These claims are submerging once again and they should be investigated by independent judiciary and parliament. In a functioning, democratic state of law, these relations are expected to be revealed and investigated by the press or prosecutors, punished properly by independent judges, and be subject to parliamentary scrutiny as prominent economist Daron Acemoğlu said recently. In Turkey, on the other hand, people learn, or think that they learn them from "the delusions of the mafia," as Presidential Spokesperson İbrahim Kalın said. This scene emerged because of the obstruction of the independent press, judiciary and parliamentary control under the AKP rule.
That's why we ask Erdogan, who blocked the press, the judiciary and parliament, will he prevent Peker.
And if does so, will such dirty claims be considered cleaned and not put forward?
The ones that are swept under the carpet are getting more and more, and soon the carpet itself will exceed the level of being hidden.