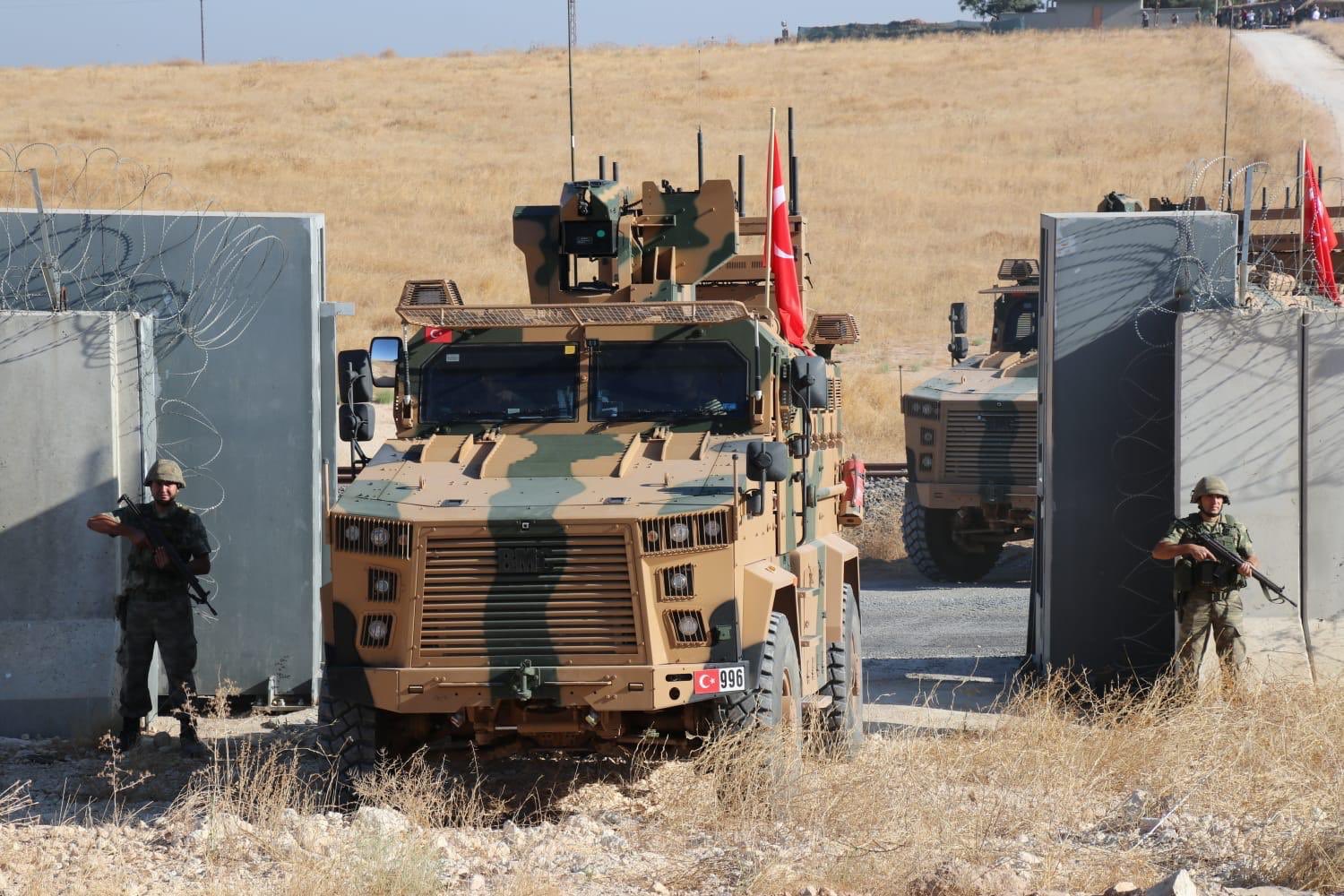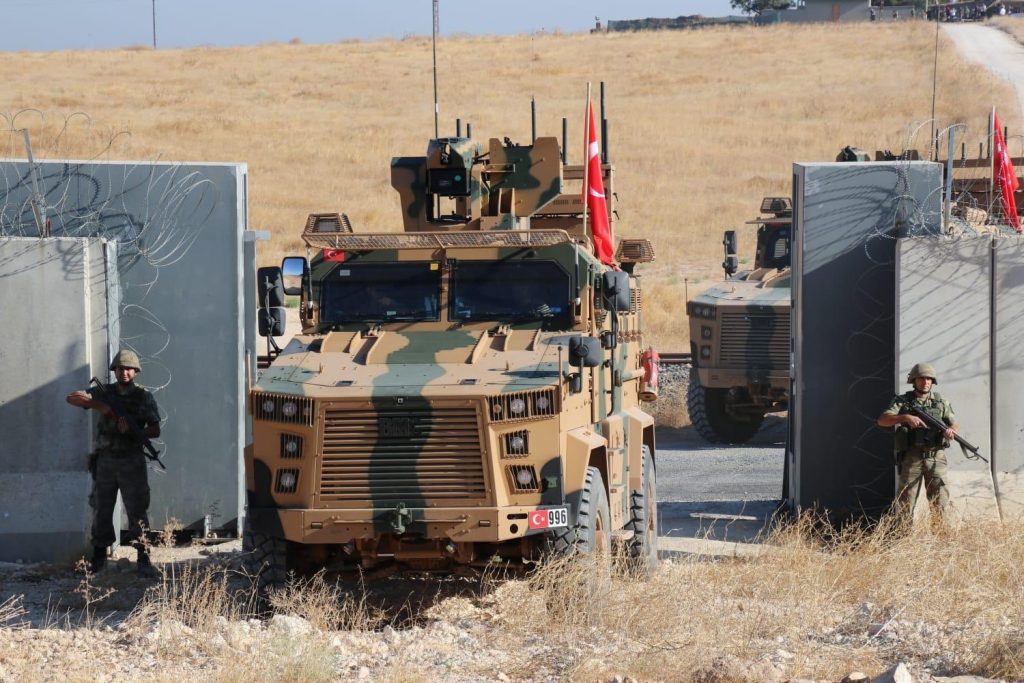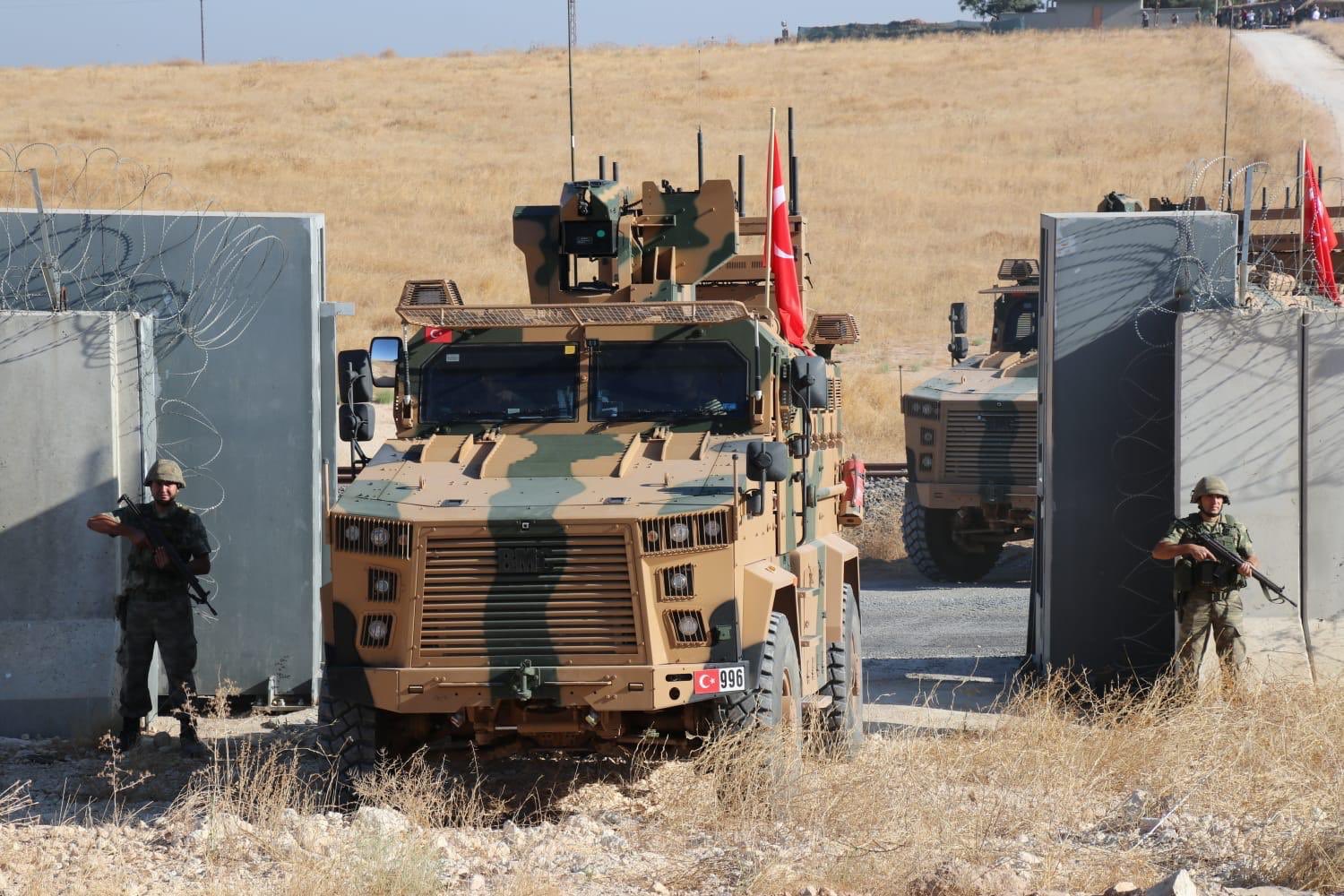 While all parties involved expect the Turkish Armed Forces to carry out another military operation in Syria, the cost of the deepening crisis in Syria is increasing every single day. With no end in sight, a UN estimate that it would take at least 30 years for per capita income to reach pre-war levels if the crisis is solved now. It helps explain how hopeless things are.
When the civil war in Syria started with student protests in March 2011, I was the Turkish Ambassador to the United States. Throughout my term in office until March 2014, I participated in every critical meeting between the Turkish government and our American counterparts.
In early 2012 it was already clear that the situation in Syria would harbor enormous costs for Turkey. I vividly recall the various reports that we communicated to Ankara, warning them that our border with Syria could turn into another Afghanistan. Similar warnings were issued by other Turkish Embassies and government agencies but the government was blinded by the potential of a new, Sunni, and friendly regime in its backyard. While the government insisted its main concern was preventing a terrorist corridor bordering Turkey, their policies were largely driven by this ideological desire.
Taking sides in a civil war
The Justice and Development Party (AK Party) government deep down inside hoped that the Syrian uprising, together with similar developments in the Middle East and North Africa, would end up with the Turkish hegemony. Furthermore, such an approach helped push nationalistic and populist rhetoric that helped them rally their base domestically. Turkey's leadership dreamt of organizing the Sunni world under a Turkish flag and ignored ethnic, political, and tribal realities in the region that would soon crush these dreams.
This flawed policy also caused Turkey to appear too strongly to align with one of the warring parties disqualifying the country from a perceived role as an internationally accepted arbiter. Turkey, along with other regional and global actors, also displayed a bias concerning terrorist groups active in the conflict. Some of the groups were given free passage into Turkey and were armed, equipped, and trained by Turkish security forces.
The Government of Turkey ignored warnings from professionals at the Ministry of Foreign Affairs, Turkish General Staff, and the National Intelligence Agency (MIT) that engaging in cross-border military operations into Syria could backfire without an exit strategy.
A major mistake
By the time that I applied to retire from the Ministry in 2014, it was painfully clear that Turkey was bogged down in the Syrian swamp with no outlook of a clean exit.
One of the biggest mistakes that still resonates in Turkey and the region was made after ISIS forces managed to occupy Mosul in Iraq along with some of the territories the Syrian branch of the outlawed PKK, the PYD/YPG, effectively controlled since the beginning of the uprising in 2011. When YPG stronghold Kobane was under siege by ISIS terrorists, American President Barack Obama, on October 19, 2014, called then Prime Minister Tayyip Erdoğan and told him that it would start directly arming and training YPG forces. Turkish fears of a permanent PKK-controlled state at the Syrian border caused the government to display a very halfhearted approach to liberating Kobane from ISIS which drove Syrian Kurds away from Turkey into the arms of the United States.
Enter Russia
Following these developments, Russia entered the Syrian stage in late 2015. This helped turn the tide in favor of Assad's regime forces and rendered Turkey's position even more difficult. Combined with instability at home, Turkey announced early elections on November 1st in 2015. When the AK Party won this election, the government became even more power-struck and 3 weeks later gave the order to shoot down a Russian Su-24 fighter jet that briefly entered the Turkish air space. Not surprisingly, Russian President Vladimir Putin reacted forcefully to the incident, and the Government of Turkey was forced to appeal to NATO for protection. While certain countries, such as France, opposed the involvement of the Alliance, the United States aligned with Turkey, and a catastrophe was averted.
The confrontation with Russia was too costly to drag out any further and in June 2016, President Tayyip Erdoğan was forced to end the dispute by apologizing in a letter to his Russian counterpart. Russian leader Putin returned the favor a month later when Turkey suffered a violent coup attempt on July 15, 2016, by being one of the first to condemn the putschists. President Erdoğan's first foreign visit following the coup attempt was to meet with President Putin in St. Petersburg. For a while, this bromance continued and the two leaders frequently met to discuss mutual interests and Syria policies.
The Presidential System, the S400s, and the F35s
Following a referendum in 2017 and elections in 2018, Turkey's political system changed from a parliamentary democracy into an alla Turca presidential system where all decisions were made by one person. Both domestically as well as in matters concerning foreign policy, role, and influence of institutions and professional career bureaucrats were further eroded. Turkey became more isolated from its allies, neighbors, and friends than it was ever before.
At this stage, Erdoğan hoped that he could play Russia and the United States against each other. When Turkey ran into difficulty in Idlib and other Western parts of Syria, it ran to the United States and when things went bad in the east with YPG forces, it tried to charm Russia. Ultimately, these mistaken policies led to a negative spiral of decisions that undermined the foundations of the relationship with both Russia as well as the United States. The most important example is the procurement of the Russian S-400 missile defense system to make up for shooting down a Russian fighter jet. This decision inherently led to Turkey being ousted from the F35 next-generation fighter jet program that Turkey's entire defense strategy was based on. That caused Turkey to be sanctioned by the U.S., under the Countering America's Adversaries Through Sanctions Act (CAATSA). That led to an erosion of trust among NATO allies that will be difficult to rebuild.
We have now reached a point where Turkey's foreign policy looks like a kite swirling in the wind and lacks a coherent vision. On top of everything else, Turkey's economy has hit a wall and is no longer able to attract the foreign direct investment it so badly needs. Efforts to rebuild relations with old allies such as Egypt and Israel are not bearing fruit.
As a result, the Turkish government is now looking for a way to change its image and is trying to move away from the combative attitude it has been displaying for many years. It changed its rhetoric and its body language but is finding it very hard to win back the trust it lost in the international arena.
If Turkey talks to the Taliban, it can also talk to Assad
It is difficult to foresee if Turkey can maneuver itself out of this deadlock. At first glance, the most obvious step seems to be engaging the Syrian regime directly. However, such a step will come at a heavy price domestically; a price the government is not willing to pay considering its performance in elections polls. Instead, the government is opting to rally its base by making threats of another military operation into Syria. This attitude comes when even Arab states and the United States are softening their position towards Assad and can isolate Turkey further. Few will disagree that Assad has ruined his country and caused thousands of innocent citizens to lose their lives, but it should be equally obvious that the Turkish national interest cannot be subservient to domestic politics. Raising the moral argument to avoid engaging Assad is not valid here since the Government of Turkey showed little hesitance when hosting the Taliban.
The Government of Turkey will have to accept that it cannot reach its objectives without winning back the trust both domestically and internationally. Domestically, the Government needs to once again concentrate on economic prosperity and civil rights. Internationally, Turkey needs to once again embrace rational policies and international cooperation. The international community needs to think of Turkey as a predictable ally again; one that is firmly aligned with the West.