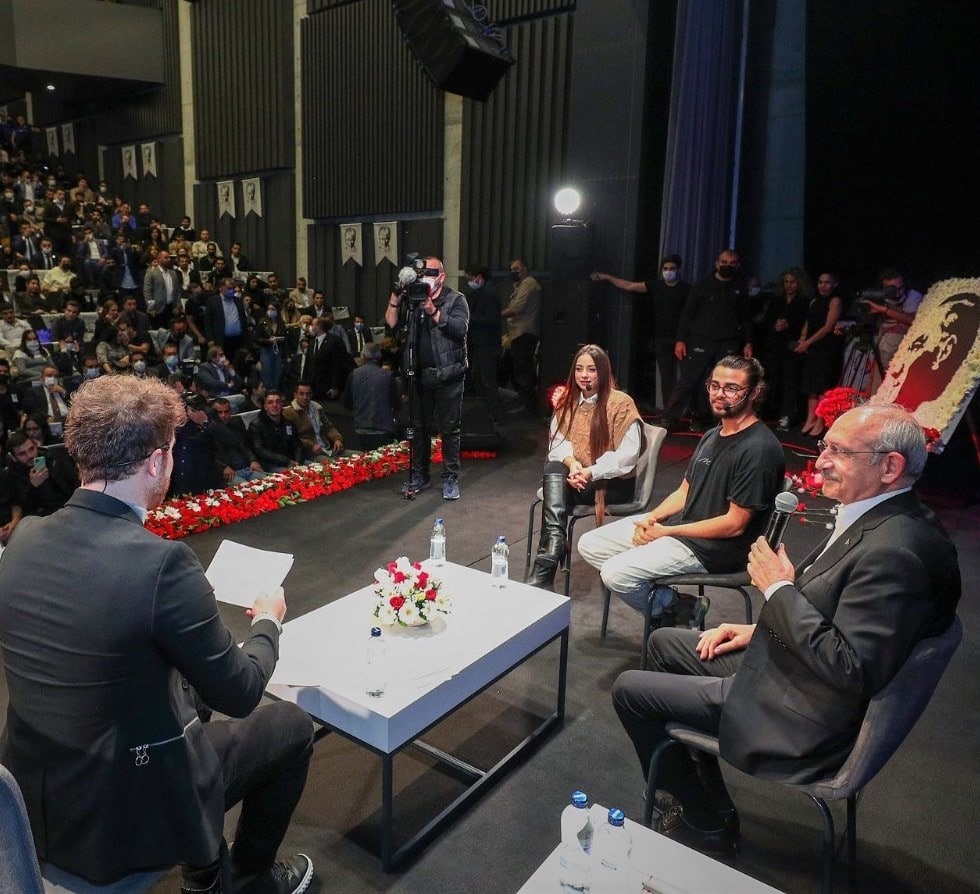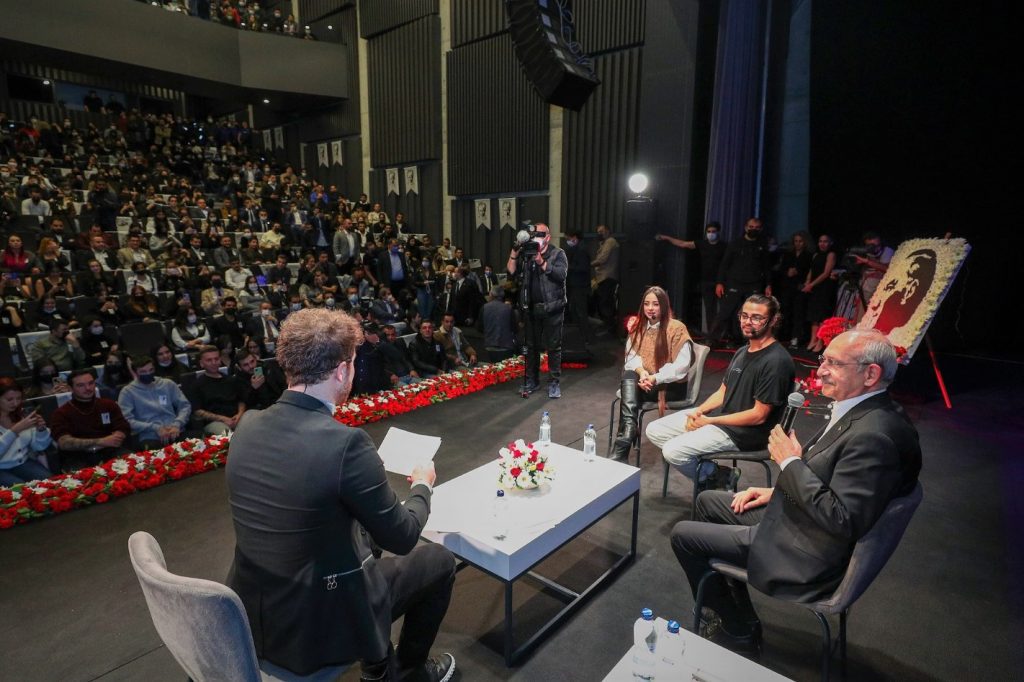 Political parties in Turkey will appeal to GenZ using social media tools as the young population who will vote for the first time in upcoming elections are expected to have a say in results. In latest, the main opposition Republican People's Party (CHP) party leader Kemal Kılıçdaroğlu answered questions of the followers of young social media influencers in the southern province of Antalya. The event was "Generation Z Commemorate Atatürk" on November 10, the 83rd anniversary of the death of Atatürk, the founder of the Turkish Republic, and also the founder of the CHP.
Upon a question, whether he would like to be called "Abi (elder brother) Kemal" or "Uncle Kemal" by them, Kılıçdaroğlu said that young people can call him "Uncle Kemal" and that was the case for the rest of the event.
Appealing to the young voters, he asked for their political participation, stating that "you will write history in upcoming elections. We will topple [President Recep Tayyip Erdoğan] together."
What is the role of GenZ in Turkish Politics?
GenZ is a popular term for the young generation who are between their late teens and early 20s. Usually, it is defined as "people who have born after the 2000s." As a generation that has grown up with the digital revolution of virtual social interaction, they are characterized by their social media activities.
The importance of this age group for Turkish politics is that they make 15 percent of the total population. In the upcoming 2023 elections, some 7 million young people will vote for the first time. Turkey will have 62 million registered voters for 2023, and 7 million will make 11 percent of the total votes. When all people between 18 to 24 years are added to the number, that percentage rises to 14 percent. According to the Turkish Statistical Institute, the rate of the usage of information technologies per house for people between 16 to 24 years is 93 percent. That ratifies the GenZ myth: they do use the internet for information.
For this reason, you can see conservative opposition Felicity Party (Saadet Partisi) drop a viral video on Twitter or main opposition CHP's Ankara Metropolitan Mayor to discuss politics at Twitch with an influencer who has come to fame via online video games.
AKP: Social media should be controlled
For the ruling Justice and Development Party (AKP), the digital transformation means "a need for an extensive draft law." The party has regularly worked on the "digital age", underlining the importance of the relation between GenZ and social media and preventing misinformation and disinformation.
"The new media age that they have born raises as a defiance of content and data creators which exceed politics, state authority, and sovereignty," a 2020 report of the AKP stated.
"In our country, there has been a need to prepare a wide draft law that stipulates measures against those who use social media in a way that will serve the purposes of terrorist organizations and commit crimes such as hatred, threats, harassment, and targeting" it added.
Do not block social media Uncle Kemal
Meanwhile, Uncle Kemal, waiting for the following question to be conveyed to him via Instagram in Antalya, stated that the young population needs to vote "if they want to be able to criticize politicians freely," using digital tools as they wish.
"Why would you block social media? For which reason would you do that? People can freely express their thoughts and make criticisms there. They can criticize the political institutions fiercely if there are any mistakes made. A politician does not need applause; we are not artists. Politicians should not be afraid of criticism; on the contrary, they have to listen to healthy and consistent criticism and draw a path for themselves," he said.