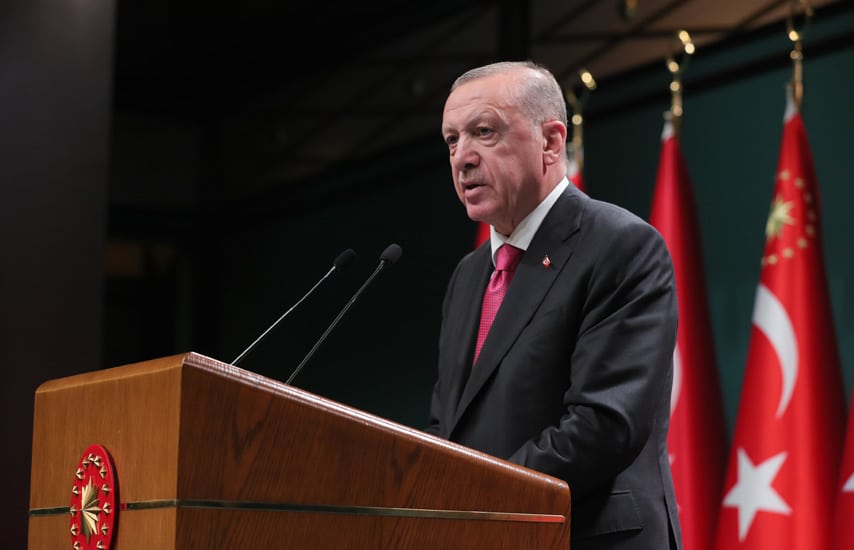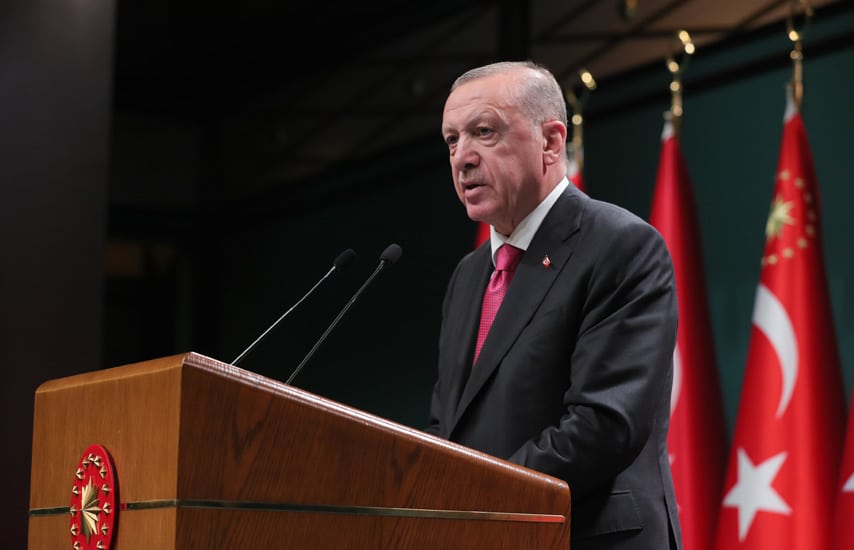 Turkey's President Recep Tayyip Erdoğan announced on May 23 that National Security Council (MGK) will discuss a new military operation into Syria at their next meeting to be held on May 26.
The statement came after Erdoğan's cabinet meeting and it was not a usual one. The president had previously announced cross-border military operations, but it was remarkable that he was giving a precise date for that.
He explained that the aim of the operation is "to complete the efforts to establish safe zones along Turkey's southern borders," which means both Syrian and Iraqi borders, 30 kilometers deep.
Erdogan explained that the operation aims to complete the efforts to establish safe zones "along our southern borders", which means both the Syrian and Iraqi borders, 30 kilometers deep. He said that the operation will begin when the army, intelligence and security forces are ready. This actually means that the preparations for a comprehensive operation to be launched in Syria (and possibly simultaneously in Iraq) have been completed, and he will hit the button at the MGK.
It is understood that the "Claw" operation series, which the Turkish Armed Forces has just completed on Iraqi soil, is a preparation for this combined operation.
The possible operation aims to push the PKK and its derivatives in Syria and Iraq beyond the artillery range from the Turkish borders. In terms of timing, it is simultaneous with several developments in foreign policy and has features that will affect them.
Russia, PKK, NATO
One day before Erdogan's announcement of the operation, based on the information from Ankara-backed Syrian National Army (SMO) sources, the Turkish newspaper reported that Russia has withdrawn its soldiers stationed in places where the PKK/PYD (Syrian Democratic Union Party) is active, such as Aleppo vicinity, Manbij, Tel Rifat, Al-Hasakah, and Kobani (Ayn al-Arab) as well as from Idlib, Hama and Latakia. According to the report, these troops were to be sent to Ukraine as reinforcements. Shortly before this news, the Times of Israel newspaper wrote that the withdrawal of Russian troops to Ukraine and the replacement of Iranian Revolutionary Guards and Hezbollah made the Israeli government uneasy. Russia is estimated to have more than 60,000 troops in Syria.
I wondered if Vladimir Putin, while reinforcing the Ukraine front, was also giving a "come on in" kind of support to Erdogan, who is waiting for support against the PKK from the US and NATO allies and also from Sweden and Finland which applied to be NATO members? Or was this also a trap that would make Turkey enter deeper into Syria, which could put it in a position against not only the United States but also Iran?
USA and Sweden-Finland test
However, recently, the US has formally lifted sanctions on foreign investments in non-regime held areas in northern Syria which is primarily under the control of the Syrian Democratic Forces (SDF), which is established by the PKK's Syrian branch PYD/YPG (People's Defence Units). They also announced that they will continue their support of Kurdish entity, including weapons, on the grounds of the fight against ISIS, despite all the statements of its NATO ally Turkey which states that "These weapons are being used against" Turkey.
After that, the issue of Sweden and Finland's application for NATO membership emerged. Turkey imposed two conditions: The support given to the PKK and its derivatives would be cut not in words but actions, and the military embargoes imposed on Turkey due to the operation carried out against the PKK in Syria would be lifted.
Here, the military operation that is likely to start in Syria (probably with Iraq) will also be an opportunity for Ankara to test the attitude of Stockholm and Helsinki towards PKK activity. And of course the USA.
While the attention in international politics is on the Russia-Ukraine crisis and now whether Turkey will grant NATO visas to Sweden and Finland, how will the West react to a new operation in Syria? How will Sweden and Finland react in particular?
How can the balances change in Syria?
Ankara considers its allies' support to PYD and SDF while declaring the PKK as a "terrorist organization," as if the former were independent organizations as "hypocrisy." Minister of National Defence Hulusi Akar defined the issue by saying "do not insult our minds."
Russia will still keep 6-7 thousand soldiers in Syria. It is understood that they will be in charge of protecting the Bashar Assad regime on the Damascus-Latakia-Tartus line and the Tartus naval base and the Hmeymim airbase.
Well, when the PKK calls for help, what will be the attitude of the USA and its other allies, such as Germany, England, France and the Netherlands, who have called on Turkey to give their consent to Sweden and Finland's NATO membership? Will they threaten Turkey with new sanctions under the influence of PKK supporter lobbies in their country? Will they keep the existing military embargoes, or will they lift them just in time? Or will they be content with the usual reactions?
Damascus reacted to Erdogan's plan to establish settlements in Syria to settle 100,000 more refugees in these regions, but Assad does not appear to have any sanctioning power in most parts of the country, except for his sphere of influence in Western Syria.
Such an operation will distract attention from the economic crisis in Turkey's domestic policy for a while and attract the focus on it. But in any case, another stress factor has been added to the hot summer of 2022.