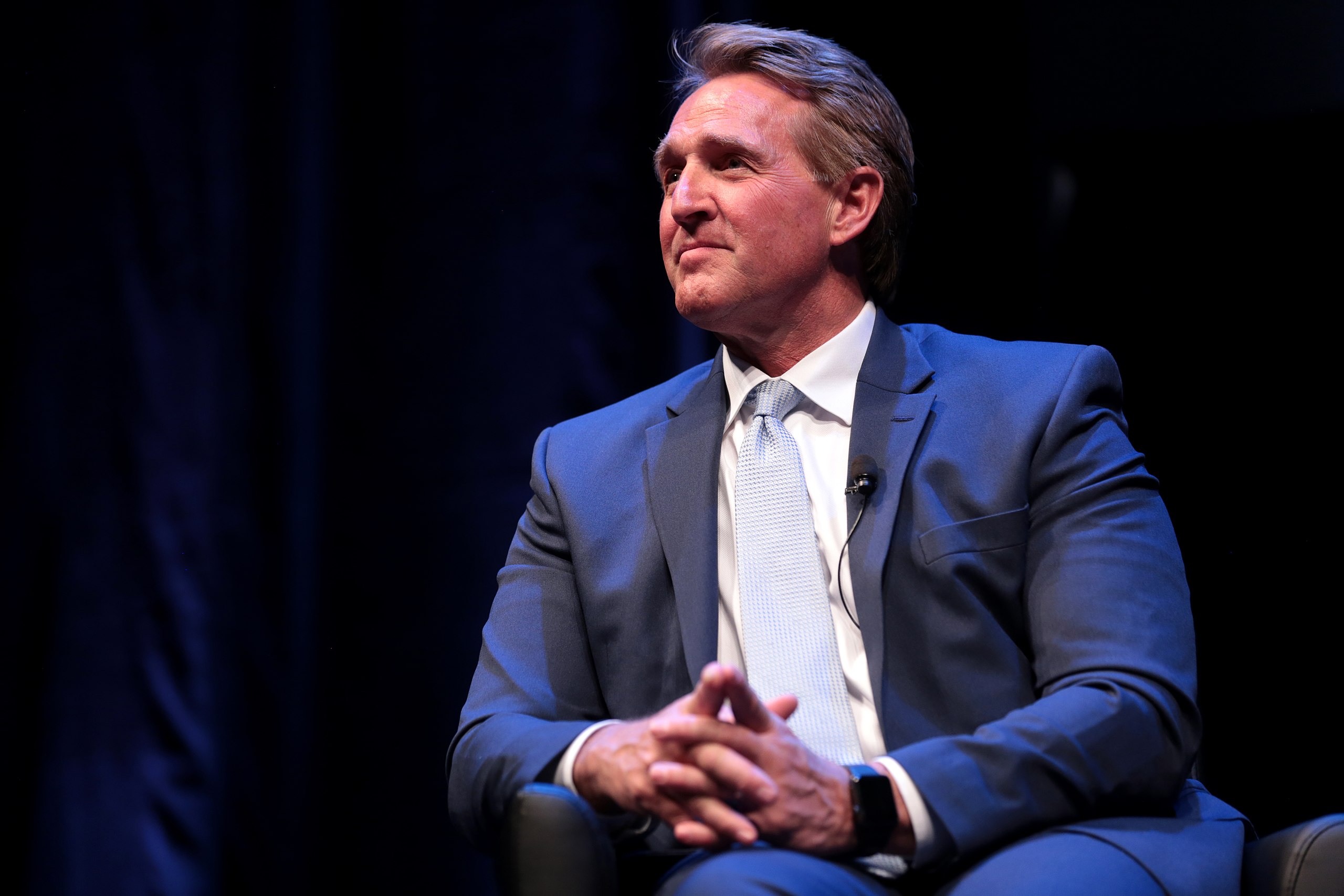 "U.S. is impartial towards Greece and Türkiye," US Ambassador to Ankara Jeffry L. Flake stated, following the tension between Greece and Türkiye escalated after 92 refugees found stripped at the border.
"I have been asked recently if there has been a shift in U.S. security posture in the Aegean. The answer is no," Flake said in a written statement posted online through the U.S. Embassy Turkey's official social media account on October 18.
His message came as Türkiye-Greece tension has been escalated by the recent crisis over 92 refugees found at the border on October 15.
Ankara has been criticizing the U.S. for "losing its impartiality" towards Türkiye-Greece relations recently after Turkish Military authorities detected Greek military elements deploying USA-sourced military equipment to demilitarized Greek islands in September.
The US Senate's decision to restrict F-16 sales to Turkey and its objection to the S-400 purchase of Türkiye also built Ankara's criticisms.
"Our security cooperation with our NATO Allies Türkiye and Greece does not come from a position of partiality or imbalance towards any single partner," Flake stated, adding "Our collective efforts are now focused on putting an end to Russia's brutal and unprovoked war in Ukraine."
Ankara to Greece: Heedless and Shameless
Türkiye's Foreign Minister Mevlüt Çavuşoğlu reacted harshly to the allegations by Greece that the incident resulting 92 refugees to be found naked on the Türkiye-Greece border happened in Türkiye's territorial waters.
"One has to be so heedless and shameless to appear righteous even in the most unrighteous situation, like Greece," Çavuşoğlu said at the Organization of Turkic States Foreign Ministers' summit on October 17 in İstanbul.
The Minister's comment came after 92 refugees were found naked on the Türkiye-Greece border on October 15. Both countries denied responsibility, alleging that the event took place in the other country's territorial waters.
Greece stated that the refugees came from the Turkish border with their clothes taken off and some of them were injured. The officials' statement read, "What Türkiye did was shameful to humanity."
Türkiye refused allegations, as Director of Communications Fahrettin Altun said, "The Greek fake news machine is on," accusing Athens of lying.
Çavuşoğlu argued that Greece tempered coordinates to accuse Türkiye.
"Even though some member states turn a blind eye to Greece's ill-treatment of refugees, the European Parliament has taken over the incident thanks to conscientious parliamentarians," he said.
"Even though member states condoned this treatment of Greece," Çavuşolu said, "the EP has taken over the situation thanks to conscientious parliamentarians."
The UN refugee agency (UNHCR) says "it is deeply distressed by the shocking reports and images" of 92 people found at the Greek-Turkish land border stripped of their clothes.
"We condemn such cruel and degrading treatment and call for a full investigation into this incident," the UNHCR said on Twitter on October 16.
In a European Union report leaked last week, it was stated that the senior executives of Frontex covered up the push for illegal immigrants from Greece to Türkiye and Frontex, which made a statement after this, said that such practises are a thing of the past.