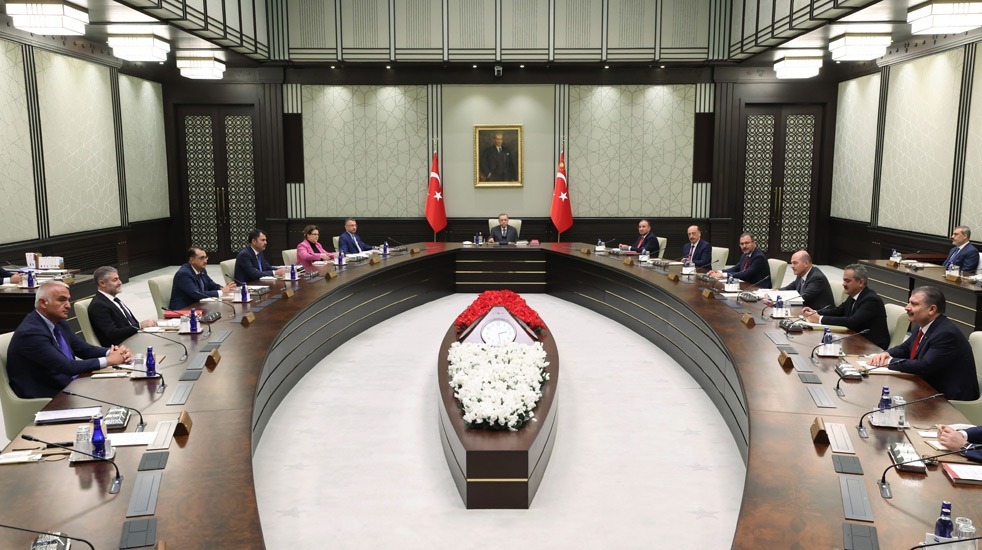 John D. Rockefeller founded Standard Oil and served as its president for 29 years. He was one of the richest businessmen of all time. He lived for almost a century until the age of 98. Rockefeller was a highly engaged reader of the New York Times. However, the bad news in the newspaper demoralized him, especially during the First World War and the interbellum years thereafter leading to the "Great Depression".
To solve that problem, Rockefeller's top lieutenants developed an ingenious idea. They scanned the daily newspapers, especially the New York Times, and put together a four-page news overview that only contained good news and presented it every morning to their boss. Its name would be "Good News Newspaper". Indeed, it is said that they did and that John D. Rockefeller passed away happily, reading the good news newspaper for the rest of his life.
The so-called "censorship law" passed in Parliament last week reminded me of this story of Rockefeller.
Favorite news
From now on, a series of good news such as "Turkey will leave its mark on the 21st century", "Turkey will lead the establishment of the new global security architecture", and that the strange economic program being implemented is "taken as an example by Western countries that are jealous of Turkey", "Turkey has carried out a domestic and national revolution in the defense industry", "Inflation is crushed never to come back", "The scourge of terror has been freed" will adorn the headlines in the press and broadcast organs. Or so it is desirable. And questioning them will be considered "disinformation" and those who question them will be punished.
It is seen that the message of "big and strong Turkey" is being used not only for the consumption of domestic public opinion but also for the purpose of refreshing the image in the international arena. By creating this surreal perception, it seems that it is calculated that the elections to be held next year will be victorious.
The biggest supporter of this plan is Russian President Vladimir Putin. Putin, who has serious suspicions that he interfered in the elections in many Western countries, is making attempts with the desire to use Turkey this time to get out of the hole he has fallen into due to his personal ambitions.
News about Russia, for example
It is seen that Turkey, which has been following a balanced policy of relieving the global tension caused by Russia's invasion of Ukraine, has recently had to bow to Russia's cunning due to the deep economic crisis it is in. In fact, we are witnessing that Turkish decision-makers tend to completely ignore the fact that Ukraine is occupied by Russia. With the encouragement it has received from this, Russia is doing its best to use Turkey as a kind of Trojan Horse in the eyes of the Western community, which is already in fragile solidarity.
In this context, Turkey, which should approach Russian President Vladimir Putin's recently announced plan to "turn Turkey into an energy center" with caution due to its long-term interests, says "yes" to the implementation of the plan with great enthusiasm and without thinking about it, almost by referring to its allies. Moreover, it is marketing its cooperation with Russia at home and abroad with the aim of "building the new global order together."
However, in my opinion, Putin is trying to drag Turkey into a big trap and put it in a difficult situation.
Can Erdoğan say "no" to Putin
I do not think the U.S. and the EU, which somehow tolerate Turkey's attempts to circumvent sanctions against Russia, will blindly accept this "marriage of tricks." I find it unlikely that Western countries, which demand sacrifices from their own citizens on the eve of a harsh winter, will digest the fact that an ally in the same alliance would come into such a rapport with Putin. It is even necessary to consider the risk that this will trigger some sanctions against Turkey over time. In summary, it would not be wrong to say that Putin has almost thrown Turkey into the fire.
In fact, the initial plan of the Western allies was to transfer this "energy center and distribution organization" business to Turkey; I think it was to be built for Azeri, Iranian, Qatari, and Israeli gases. As it turns out, Putin is trying to undermine this possibility with his latest statements.
Sadly, Putin is playing this game in consultation with his Turkish counterpart. In short, although Putin seems to be doing Turkey a favor with this move, it is obvious that his main goal is to weaken the western alliance through us.
In Turkey, which is on the eve of the election and is in a difficult economic situation, President Tayyip Erdogan cannot say no to Putin's initiatives.
Russia vs the Western indifference
Thus, the drift in foreign policy is allowed to be added to new people. Of course, it would be correct to note that the indifference of its Western allies, especially the United States, towards Turkey and the unwillingness to put relations back on track also played a role.
However, Turkey is in the most geopolitically sensitive geography of the world. There are several old and new problems around us that are very difficult to solve. Managing them with the utmost care is of vital importance for Turkey.
In these days when our northern neighbor Russia is embarking on an adventure and the East-West rivalry is seriously intensifying, we are witnessing that Turkey is acting like an "elephant in a china shop" when it should pay more attention to coolness, consistency, and balance in its foreign policy.
Over the last decade, we have had the pointless process of fighting with our allies and neighbors and then making peace with all of them. The sense of trust in us has completely disappeared. We have ceased to be a predictable country. It has become impossible to read and understand our foreign policy.
Dreams and realities
We have sought to produce solutions to all the problems we face that can only bring about domestic politics. Against this background, we did not hesitate to burn a duvet for fleas.
We blew and roared, but we could not rain. We shouted, we called, but we could not make our voices heard by anyone.
We have undertaken works far beyond our state capacity. We completely excluded the institutional and common sense; we did not respect the strategic point of view.
We have severed our relationship with reality. We thought that if the news that did not come to our attention was prevented, the conditions would improve and that we could solve the problems based on the perceptions we created.
Because of all this, we are experiencing an unprecedented drift in foreign policy. At least not during the Republican period. As policies aimed at saving the day continue, we need to see that the likelihood that Turkey will have to pay much greater costs in the future increases and we need to get ourselves in order as soon as possible.
Government, opposition, and news
It would also be unfair to say that only the administration is responsible for the drift we are in today.
Unfortunately, the opposition parties, which are neither consistent in their domestic nor foreign policies, are at least as responsible for the deepening of the despair in Turkey as the government. The opposition has so far failed to write a new future story for Turkey and to formulate alternative policies.
On the contrary, the opposition seems to have recently tended to focus only on issues that are considered positive for themselves, rather than on the real problems of the country. As such, Turkish voters have no choice but to start their day by reading the "good news newspaper" prepared by the government and indirectly contributed by the opposition.