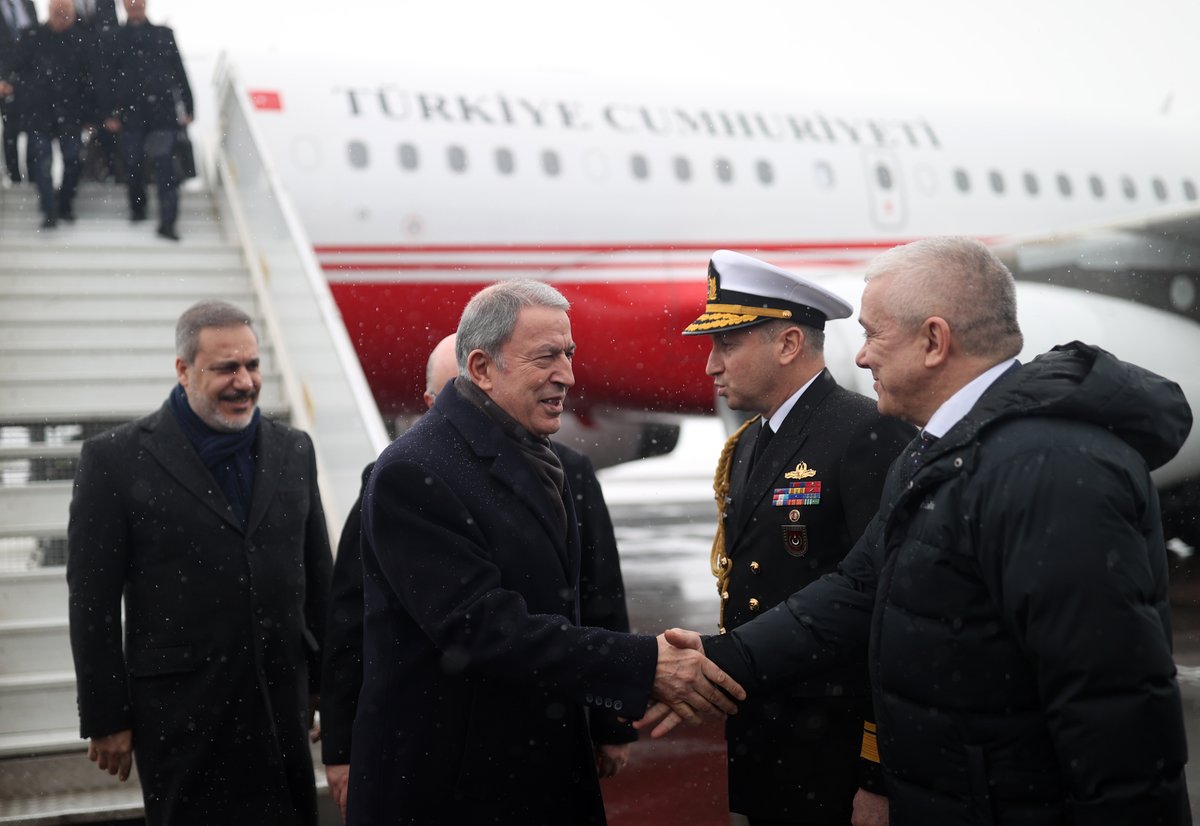 Türkiye, Syria defence ministers held the first high-ranking meeting in Moscow along with intelligence officers on December 29, Turkish Defence Ministry announced.
The meeting was attended by Turkish Defence Minister Akar, Intelligence Chief Hakan Fidan, Russian Defence Minister Sergei Shoigu and Syrian Defence Minister Ali Mahmoud Abbas, along with Russian and Syrian intelligence chiefs.
"Syrian crisis, the refugee problem and joint efforts to combat terrorist organisations in Syrian territory were discussed in the meeting," the ministry stated in its announcement on December 29.
"After a constructive meeting, it was agreed to continue tripartite meetings to ensure and maintain stability in Syria and the region," the announcement read.
The meeting marked the highest-rank meeting between Syria and Türkiye since the civil war in the country began in 2011.
Erdoğan, last May, hinted that he might get together with Syrian President Bashar Assad's government, prompting debate on possible reconciliation between the two countries. The officials confirmed ongoing bilateral relations at the level of the intelligence offices, adding that the high-ranking meeting would only be possible if the parties agree on basic principles.
Turkish Defence Minister Hulusi Akar said on December 24 that Türkiye is in talks with Russia for the usage of airspace above northern Syria for cross-border operations against the outlawed PKK and related organizations in the country.
President Recep Tayyip Erdoğan has been reiterating Ankara's determination to carry out a military operation into Syria and northern Iraq since May. Akar said on December 24 that Ankara was in talks with Moscow which supports Syrian President Bashar al-Assad's forces.
"We are in talks and discussing with Russia about all issues including opening the airspace," he said.
Türkiye currently hosts 3.6 million Syrian refugees which has become a prominent political issue as the country is heading towards elections in 2023.
Are Türkiye's reconcilliation moves with Syria yielding results?