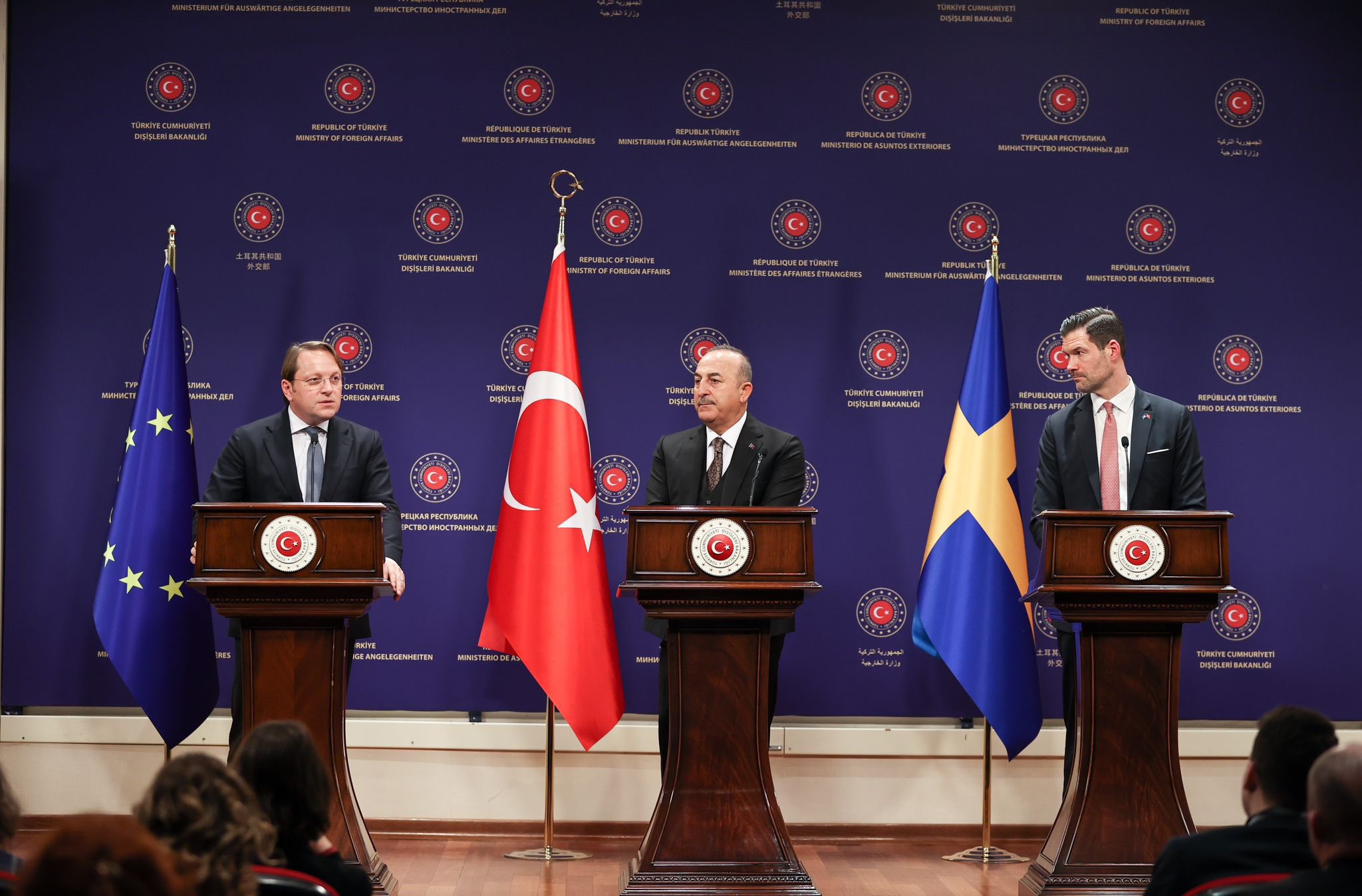 After the 6 February earthquake disaster, many experts examined whether there will be an impact or change in our foreign policy as a result of the aid and support provided to our country by more than a hundred countries.
While our country is healing its wounds, this assistance asserts the human element. Turkey has also provided aid to many countries in a similar way. At such moments, politics takes a back seat. Aid flowed from all over the world. We saw that most of the assistance are from people to people. The point that draws attention here is that Armenia, Israel and Greece, with whom we usually have tense or confrontational relations, were the leading countries that gave us aid. Again, although not as much as these three, there are also Western countries, which we criticise strongly from time to time, among the aid donors. Many ministers and high personalities travelled to Ankara and/or to the earthquake zone. All of them immediately supported the search operations by sending teams along with financial support.
Is rapprochement possible?
Although the humanitarian dimension of the aid provided in times of disaster is at the forefront, we cannot deny that there are also political considerations. Whether the environment created by this disaster will lead to a difference in foreign policy depends on the attitudes of politicians. If conspiracy theories such as "they will come to invade us" or "there are spies among the aid teams" are still being made in some segments of society and if the incoming aid is viewed with scepticism, the discourses of politicians have a big share in this.
Now, as a result of these assistance, the possibility of repeating the rapprochement that started with Greece after the 1999 earthquake is being discussed. Yet, even in this environment of providing support and understanding, no one will sacrifice their interests. Therefore, one should not expect sudden policy changes. The most obvious example of this can be seen in the European Union Summit held in Helsinki in 1999. Moreover, both Turkey and Greece suffered earthquakes in 1999 and mutual aid was provided. Even in this environment, Greece did not give up its interests. Although Turkey's candidacy for EU membership was accepted for the first time at the Helsinki European Council, Greece made many references to its own issues and the Cyprus question . Even though Greek politicians showed a different approach in the discourse, Greece's main objectives did not change and they played the EU card very well.
Pivots in foreign policy
Therefore, it is natural for us to continue our policies in line with our interests. However, the difference from what has happened so far is that at least the rhetoric and discourse to be used should be more moderate and populist attitudes should be avoided. After all, although promoting discord may provide some gains in the short term in electoral environments for the sake of votes, they create situations that are difficult to correct in the long term. We have witnessed these especially since the end of 2020 when we made a number of pivots in our foreign policy for mainly economic reasons. If there is to be a change in our foreign policy after the earthquake disaster, it should start from here. At least a sustainable dialogue should be established with the countries that provided relief. Interests can be protected through diplomacy, not through insults, and a middle way can be found.
We understand the dimensions of the disaster we are experiencing more and more every day. At the moment, a news item which was not sufficiently covered in the press reveals how serious the material dimension of the earthquake is.
EU's Donor's Conference
The President of the European Commission Ursula von der Leyen and Prime Minister Ulf Kristersson of Sweden representing the EU Presidency, have announced their intention to host a Donors' Conference in coordination with the Turkish authorities to raise funds from the international community in support of the people of Turkey and Syria following the devastating earthquake. The event will take place on 16 March 2023 in Brussels.
According to the statement, the Donors' Conference will help mobilise the international community following the devastating earthquakes. The high-level Conference, which will be open to EU Member States, neighbouring countries, UN members, international financial institutions and other relevant stakeholders, aims to coordinate donors' contributions and raise resources to support early recovery and relief efforts in the affected areas of Turkey and Syria. The Conference will be co-chaired by Olivér Várhelyi, Commissioner for Neighbourhood and Enlargement Negotiations, and Johan Forssell, Swedish Minister for International Development Cooperation and Foreign Trade.
It is interesting that this announcement was made on February 8, but it was reported in our press on February 21. I wonder if we are embarrassed, because usually Donors' Conferences are organised for countries that have experienced natural disasters or economic difficulties. In the past, Donors' Conferences were held for Afghanistan, Lebanon, Pakistan, Sudan, Syria, Ukraine and Yemen as well as for many others. Now it will be organised for Turkey for the first time.
"I hoped we learnt our foreign policy lesson"
This should not be seen as a slight. Yes, our state is strong, but just as aid came from various countries immediately after the earthquake due to the needs, even the figures put forward now will be insufficient for the amount required for reconstruction, so foreign support should be welcomed. Since this aid will come from many sources as announced, we should not worry for any concessions in return. A self-confident country would not think of this anyway.
I believe that another lesson to be added to the ones we learned once again in earthquake construction and rehabilitation is that we have foreign friends. We are not alone and external forces are not always against us. Yes, our interests do not change and we should not hesitate to assert them. The main lesson is how and in what way we express these interests. A lot of invective may please a section of the public, but it is usually counterproductive in terms of securing our interests. I hope we have learnt our foreign policy lesson.