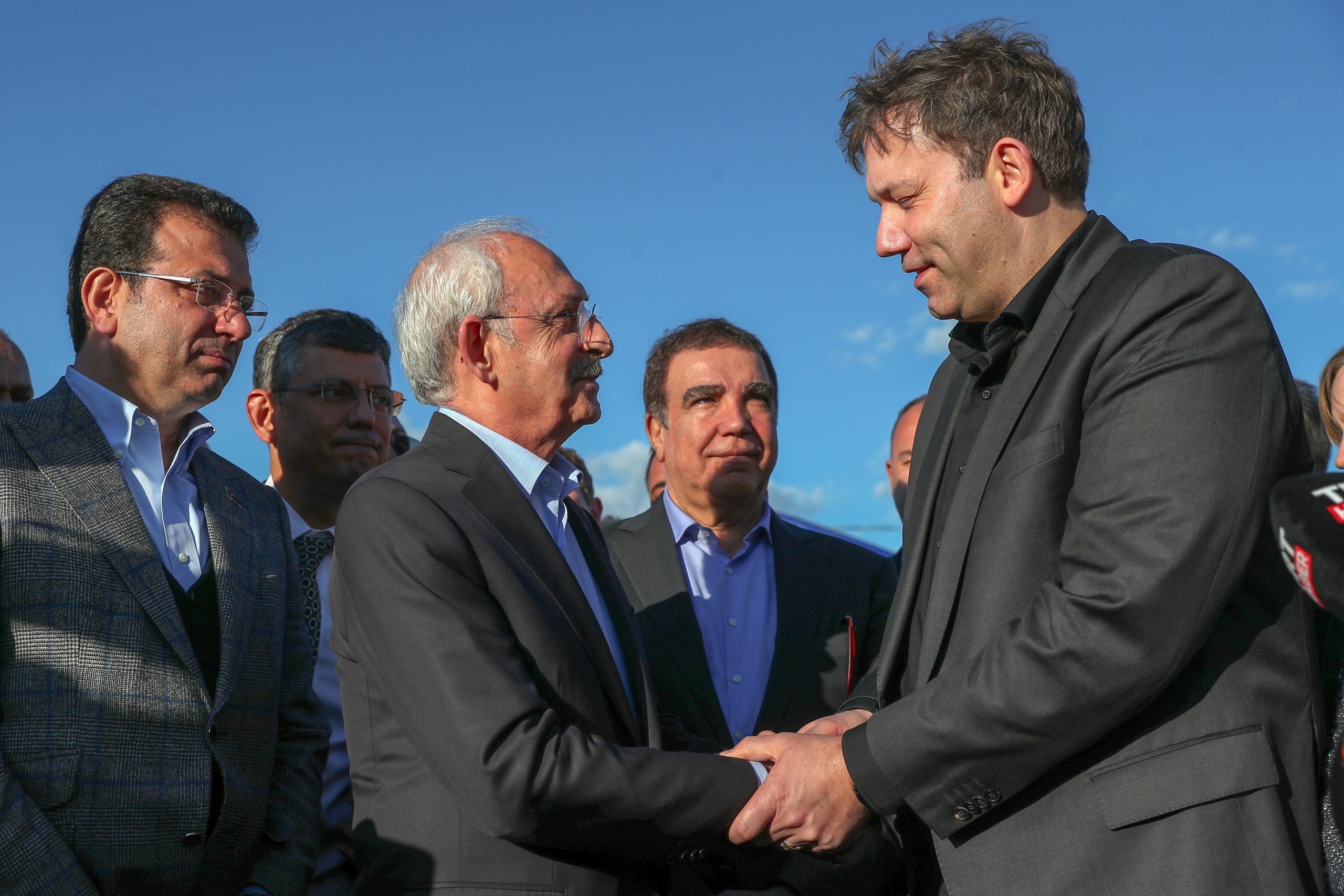 The main opposition Republican People's Party (CHP) leader and opposition's presidential candidate Kemal Kılıçdaroğlu met with Germany's ruling partner Social Democratic Party (SPD) co-chair Lars Klingbeil and accompanying delegation in the earthquake stricken province of Gaziantep on March 21.
The CHP and SPD leaders emphasized on the devastating effects of February 6 earthquakes that hit south-east Türkiye and Northern Syria.
"They asked for information about the earthquake. We gave them detailed information and they said that they would contribute to the division of labor; their contribution, especially for Istanbul and Hatay, is extremely valuable for us. We believe that the contribution to be made in terms of both the protection of the historical texture and the reconstruction of the city is valuable," Kılıçdaroğlu said at a joint statement following the meeting.
"Germany has been crying with Turkey," Kilingbeil said, adding that they also discussed how Germany might support the reconstruction of the region in the future.
"Germany is not only helping financially, Germany is already the largest donor country to the earthquake zone. Apart from that, experts from Germany can provide support especially in the reconstruction of cities. German experts can contribute here," he said.
"As the German government, we would like to support Turkey in this matter," Klingbeil said.
The two party's representatives are expected to have a political meeting in Ankara on March 22.
Diplomatic sources informed YetkinReport that SPD representatives also requested a meeting with Foreign Minister Mevlüt Çavuşoğlu, but the meeting was rejected due to Çavuşoğlu's tight schedule.
Erdoğan was rejected twice while opposition catches the tide