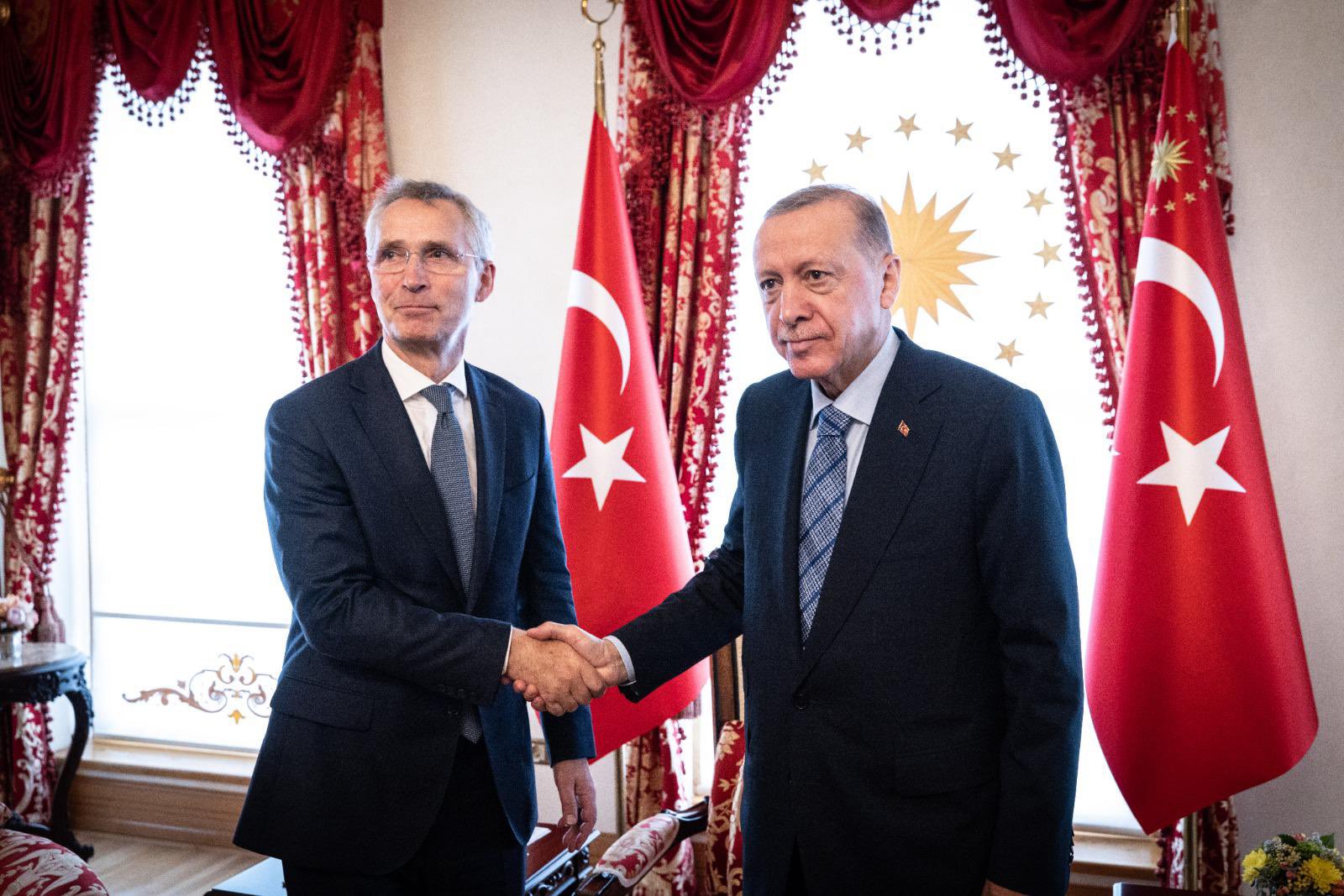 The Wagner uprising did not topple Russian President Vladimir Putin, but it shook his seat, reduced his power, and, if not all, shook his charisma. Putin's claim that he now has full domestic support in the face of NATO pressure over the Ukraine war will no longer be as convincing as before.
Among those breathing a sigh of relief was Turkish President Recep Tayyip Erdoğan after the news that Wagner leader Yevgeni Prigozhin halts advancing to Moscow.
President Erdoğan was among the few leaders to call and speak directly to Putin after the uprising broke out. The personal closeness of the two leaders has a lot to do with the recent improvement in Turkish-Russian relations; the billions of dollars in natural gas payments that were delayed during the election period is just an example.
Their special relationship has also played a role in Türkiye's ability to maintain relations with its other Black Sea neighbor, Ukraine. In the Ukraine crisis, steps such as the grain deal and prisoner exchange were taken thanks to Türkiye. This was under the radar of the US and other NATO allies and Putin's loss of power in the Kremlin may affect not only the Ukraine war but also NATO relations.
The fact that NATO Secretary General Jens Stoltenberg, who was in Türkiye just two weeks ago, met Erdogan to remind him of Sweden's NATO membership as Putin's power multiplier diminishes can be interpreted as increasing US-NATO pressure on Türkiye.
Ankara is action-oriented, not time-oriented
In fact, Stoltenberg was in Türkiye on June 4, and this meeting was the first foreign contact of Erdoğan, who won the critical May elections and announced his new cabinet. The agenda in that meeting was the same: Pressure on Türkiye to approve Sweden's NATO membership before the NATO summit on July 11-12.
Ten days later, on June 14, at a meeting with Swedish, Finnish and NATO officials in Ankara, Presidential Chief Advisor Akif Çağatay Kılıç told his interlocutors that what was important for Türkiye was to see "concrete steps" to be taken, not to rush an approval until the Vilinius Summit.
Ankara was focused on action, not time. If the US and most of NATO attach symbolic importance to Sweden's participation in the Vilinius Summit as a member, they could also put pressure on Sweden to fulfil Türkiye's security demands.
Swedish pressure was also the subject of Foreign Minister Hakan Fidan's talks with his US counterpart Antony Blinken and other NATO counterparts during the Ukraine meeting in London on June 21.
Blinken did not mention US President Joe Biden's congratulatory phone call to Erdogan in which he linked Sweden's membership approval to Türkiye's F-16 sales approval.
Swedish membership pressure and the F-16
The White House appears to be using the claim that Congress makes its decision on the F-16 sale first considering Sweden's membership process as a leverage, even though it could have circumvented Congressional approval for the sale.
It is understood from the statement that Erdoğan told Stoltenberg during their June 25 meeting that the US, which wants to see Sweden as a member to strengthen NATO, was harming NATO security by blocking Türkiye's request for F-16s. Moreover, even if Erdoğan accepts this bargain and approves Sweden's membership without fulfilling Türkiye's demands, there is no guarantee that the F-16s will be approved by Congress.
However, since the issue has been on the agenda for a year, Türkiye has not considered it sufficient for Sweden to change the anti-terrorism law in order to fulfil Türkiye's demands, and wants to see concrete results. For example, Ankara wants to see the fulfillment of the promise it embodied as the extradition of PKK and FETO criminals and suspects based on the Madrid Agreement of June 28, 2022.
Ankara says it will only approve membership if Sweden fulfills its counter-terrorism demands, before, during or after Vilinius.
Why are the demands so hard to meet?
So why are these demands so difficult to meet?
The outlawed Fethullah Gülen organization is a separate case; it is entirely dependent on the July 15, 2016 coup attempt and the fact that Gülen is still active in the US.
The PKK, on the other hand, has for years been widely organized in European Union countries, including Germany and Sweden.
These countries are afraid that if they really touch the PKK, it will harm their internal security. They see it as a cooperative partner in their Middle East policies. Moreover, if Sweden starts extraditing PKK members, it will set an example for other EU member states.
The US, on the other hand, is currently in a cooperation with PKK-affiliated organizations in Syria on the pretext of fighting ISIS, which makes Türkiye very uncomfortable.
Against this backdrop, Ankara has a rare opportunity to get its way with Sweden's NATO membership approval and the fact that it is the only NATO member state that has maintained direct relations with Russia during the Ukraine war.
If Erdogan gives this approval before or during the NATO summit, without Sweden taking concrete steps or Türkiye gaining anything concrete, it will be perceived as a result of US-NATO pressure.