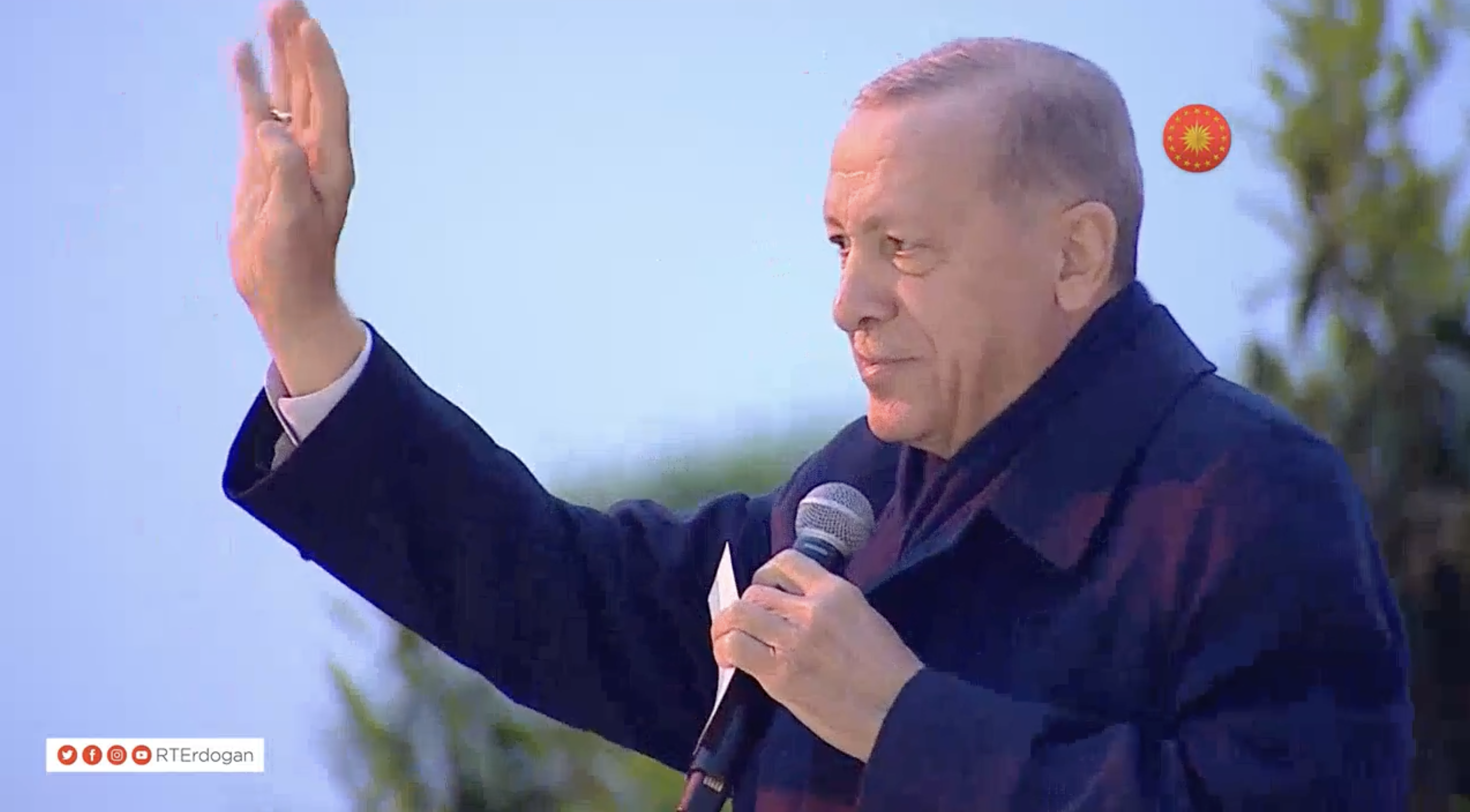 President Recep Tayyip Erdoğan is reelected in the run-off elections on May 28, Supreme Board of Elections head Ahmet Yener announced stating that the preliminary results indicate his victory.
Stating that the 99,93 percent of the ballot boxes was counted Yener said that "even if the remaining votes are written to any candidate, the results will not change. According to the preliminary results Recep Tayyip Erdoğan has been elected as the president."
Supreme Board head announced that Erdoğan received 52.14 percent of the votes and Kılıçdaroğlu 47.86 percent. The number of voter difference between the two candidates was 2 million 253 thousand 478.
Some 64 million Turkish voters cast their ballots on May 28 for the run-off presidential elections to determine their future president.
The opposition's candidate, Kemal Kılıçdaroğlu and President Erdoğan were the two candidates to run against each other in a close race.
First victory speech in Istanbul
Turkish president Recep Tayyip Erdoğan has given his first victory speech in his hometown, Istanbul's district Kısıklı, as the preliminary results of the run-off presidential elections indicate a head-to-head win for the president.
"I am on my way to Ankara; we are making a change; we will make the victory speech from the presidential complex. We will address the whole world from the presidency," Erdoğan said as he previously addressed his supporters from the ruling Justice and Development Party (AKP) headquarters in Ankara.
After 98 percent of the votes were counted, Erdoğan addressed his supporters in Kısıklı İstanbul with slogans like "Bye Bye Kemal" and "Ya Allah Bismillah Allah-u Ekber."
"I would like to thank every single member of our nation who has once again entrusted us with the responsibility of governing the country for the next five years," he said.
"World countries are calling. I just got a call from my brother, llham Aliyev, the President of Azerbaijan. Uzbekistan's President Sevket Mirzeyev called. The prime minister of Libya called. They are all calling one after the other, and they are saying, "If necessary, announce it, invite us, and we will come now.' Qatar called, sharing happiness," he said.
Gulf and Russian capital's Türkiye calculations after run-off elections