Minister's moves as Turkish lira hits record low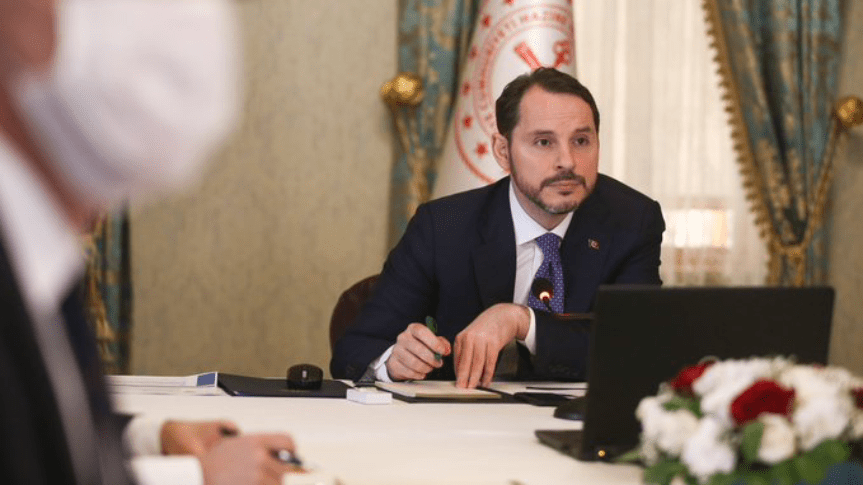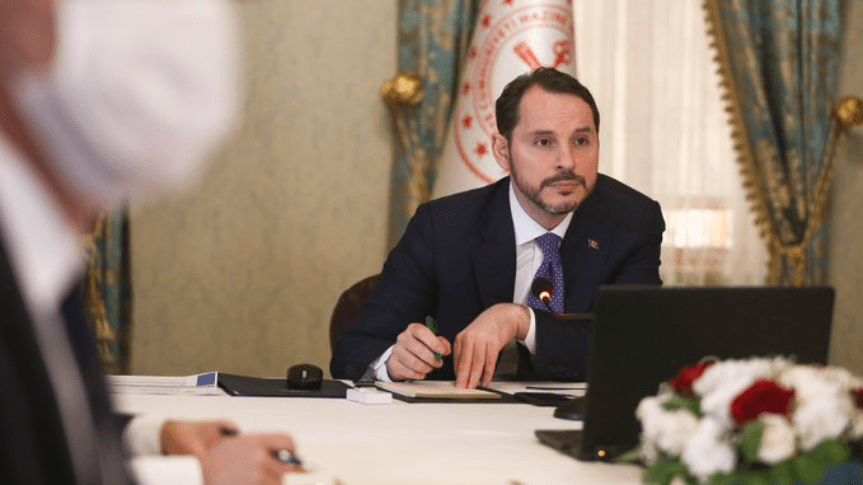 When I started compiling information to write this article, 1 US dollar was 7.24 Turkish lira level. As I was writing these lines, the dollar had increased to the level of 7.25 liras. When Treasury and Finance Minister Berat Albayrak was brought to office by President Tayyip Erdogan, who is also his father-in-law, on June 10, 2018, following the June 24 elections, the dollar rate was 4.70 liras.
The highest value of the US dollar in Turkish history before this 7.25 level, was 7.21 on August 13, 2018, at the beginning of the second month of Albayrak's office. Perhaps certain readers recall that American pastor Andrew Brunson was then under arrest in Turkey against charges of helping the US resident Islamist preacher Fethullah Gülen, indicted for masterminding the military coup attempt on June 15, 2016. President Tayyip Erdoğan had suggested a "Give the priest, take the priest" swap to the U.S. President Donald Trump; Gülen in return of Brunson. Trump sent two senators to Turkey for the release of Brunson. Brunson's release demand was put down by the court on July 18. As a result, the dollar, which was 3.79 liras at the beginning of 2018, rose to 4.79, then climbed to 7.21 in three weeks. Meanwhile, Trump threatened to devastate the Turkish economy. You will remember again, as the independent Turkish judiciary released Brunson certainly without any political influence, the value of the dollar was down to 5 plus liras.
"They don't know what to do with it"
In one of those days, when the dollar was 5.20 liras, Albayrak mockingly said in a speech he made in his hometown of Trabzon the following: "[Dreaming that] the dollar will be 10-15 liras, certain people bought dollars from 6-7 liras. They thought 'Let's stow it now, then we'll sell it'. They don't know what to do with it now". The Minister was trying to reassure the public opinion that the economy was in safe hands now and that the dollar would not go up to those levels again.
Perhaps that is why the Erdoğan government has made every effort so far to ensure that the dollar does not exceed the psychological limit of 6 liras, and then the limit of 7. In July 2019, not only the Governor of the Central Bank had changed, but Erdogan said the change was because the former governor did not comply with the government's demand to lower the interest rates. The Central Bank was now only independent on paper. Public banks started to sell their foreign exchange resources in an effort to stop the lira from losing value against the USD.
The economists estimated that the cost of the operation to keep USD below 7 liras was nearly $52 billion from January 2019 to the end of February 2020. They also estimated that more than $ 13 billion was spent only in February 2020 for that purpose. Finally, the Central Bank's swap limit with other banks was increased from 30 percent to 40 percent by a decree.
That was before the effects of the coronavirus Covid-19 pandemic since it started to hit Turkey in March. Covid-19 did strike the whole world and not only Turkey. The March 18 economic measures President Erdogan announced did not suggest direct financial support for the citizens at first, unlike in many other countries, but suggested cheaper lending, which meant more individual debts for many. It was understood that the government was considering printing money as an exit strategy. This would naturally increase inflation. Unemployment was reaching unprecedented levels.
Minister's moves for recovery
Despite all efforts, the dollar has reached 6.96 liras on April 30. May 1 was Labor Day and May 2 and 3 coincided with the weekend. On May 4, the dollar reached 7.01 liras. On May 5, when the dollar was at 7.05 the prominent economist Mahfi Eğilmez wrote in his Twitter account, that based on official figures, the Central Bank's foreign exchange reserves had decreased to minus. On May 6, while the dollar was 7.12, the Banking Regulation and Supervision Agency (BDDK) put a restriction on the bank's Turkish lira accounts abroad. Economist Zümrüt İmamoğlu said in her Twitter account that, the move meant "capital control", adding that "we're gaining in health, let's not lose in the economy", referring to the Covid-19 struggle. The sum of the TL accounts in banks abroad amounted to 15 billion liras, that is, less than $2 billion at that day's rat. The market economy, which was in effect in Turkey since Turgut Özal was being challenged for $2 billion in the 1980s.
Treasury and Finance Minister Albayrak thought that it was time to give confidence to possible foreign investors and intervened at that point. He would put himself before the international investors, provide assurances on behalf of himself and his government that there was nothing to worry about. The necessary connections were made, Albayrak met with international investors through a teleconference call in late May 6, early May 7 hours. After briefing them about the Turkish assistance to many countries, including the U.S. and the UK by sending Covid-19 protective material, he came to the point. He said the Turkish government has never used currency levels as a political tool capital control and intervention to free- market were out of question. We do not know if these words satisfy investors. But there were questions about the stage of Turkey's swap deal with the U.S. Federal Reserve.
Will reassuring words be enough?
Almost confirming the doubts about the earlier BDDK move, Minister told investors that Turkey was talking to a few countries for swap deals. Those words may have been perceived by investors that Turkey had little hopes left about a swap deal with the U.S. and trying to get whatever it can from others. When the markets opened on May 7 morning, the dollar rate was 7.21. Then gradually 7.24 and finally 7.25.
While these developments were taking place, another BDDK decree a Regulation on Manipulation and Misleading Transactions in Financial Markets was published in the Official Gazette. In the afternoon, three international banks in Turkey, Citibank, PNB Paribas, and UBS were banned from transactions on the grounds that they failed to comply with banking rules in Turkey. Following that the dollar rate was "down" to 7.15. Maybe some would like to interpret that as a relief, or success.
Perhaps, in the meantime, Minister Albayrak would like to tell us what is really going on and how Turkey and Turkish citizens would act to get out of this situation, other than only saying "Don't worry, everything is all right". Now that the psychological threshold has been transgressed and monetary fall record has been broken, he might probably be free of that stress now.