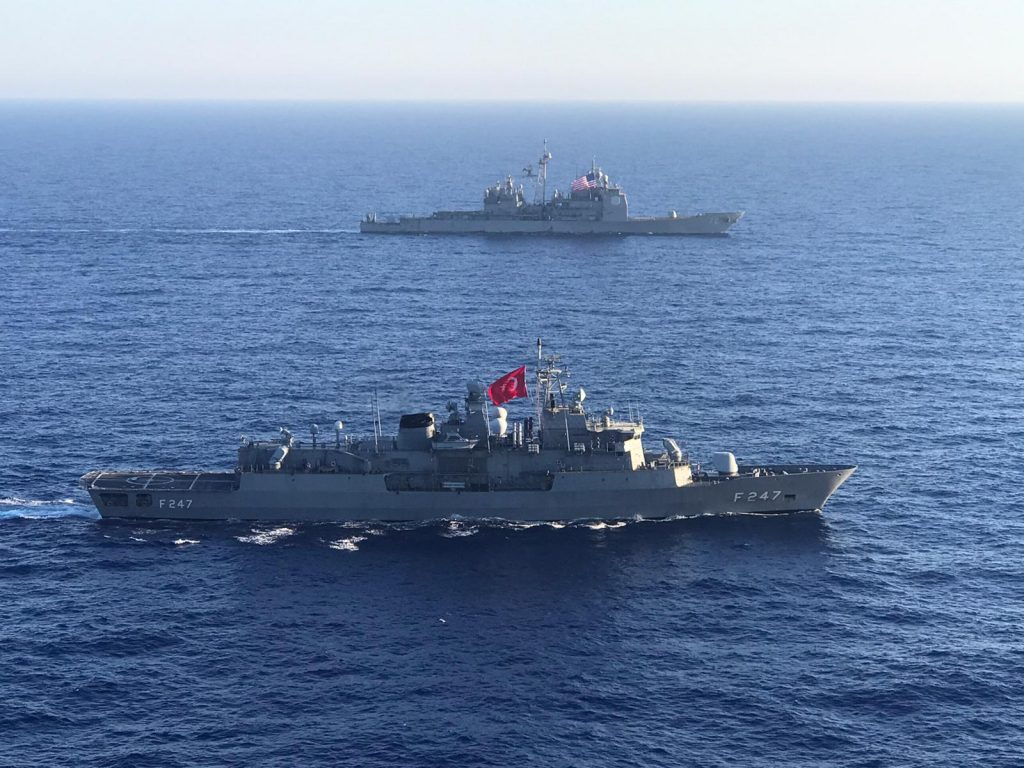 The government is holding the Turkish public opinion with agendas like reopening Hagia Sophia as a mosque, the debate about the Istanbul Convention against violence against women, internet bans. But this does not mean that nothing is happening in foreign policy; the usual subject to distract attention from difficulties in the economy. On the contrary, a lot is happening, but it seems that what is not told to the Turkish public in foreign policy nowadays, is more than what was. I think the reason for this is that there is not much in foreign policy that will caress the nationalist sentiments enough.
Let us take a closer look.
The biggest disappointment in foreign policy at the moment is neither in Libya nor in Syria but the field of tourism.
But before getting in there, let us give the hottest development before we get there. Turkey and Azerbaijan have launched a military exercise in Azerbaijan on July 29, scheduled to end on August 10. The aim is to show that Turkey is standing by Azerbaijan against border violations by Armenia that caused bloody clashes recently. That is partly in response to a military drill between Russia and Armenia. Russian President Vladimir Putin and Turkish President Tayyip Erdoğan have discussed the tension on the phone on July 28. One should be ready for another Turkish front after Syria, Libya, the East Mediterranean Sea: the Caucasus.
EU, Germany, tourism
Turkish Foreign Minister Mevlüt Çavuşoğlu traveled to Germany together with Culture and Tourism Minister Mehmet Ersoy in the first days of July in the framework of the European Union (EU) term presidency of Germany. One of the ideas was to convince Germans to open gates to Turkey for tourists to live up the economy a bit, since coronavirus figures have started to come down. But no results were achieved, the data was not down enough and not transparent due to international standards, according to Germany. The number of Covid-19 cases, which were supposed to fall below 100 a day by mid-June, were still over 1000 when the Turkish ministers visited Germany. Not only tourists but Turkish citizens working in European countries are hesitant to spend their summer vacations in their hometowns, fearing to get infected and also to lose their insurance rights. Was that a coincidence that call of Erdoğan for the reopening of Hagia Sophia as a mosque came after the return of his two ministers empty-handed from Germany? That's not clear yet. However, no matter the shape of the Covid-19 outlook, Erdoğan does not want to impose quarantine measures again; it could be more difficult for the economy to cope with another interruption.
Libya, Syria
Libya government forces seem to have secured the capital Tripoli thanks to the support from Turkey. While their new target was to take back the port city of Sirte and the Juffra airbase in the central part, Egypt called for a ceasefire on behalf of the rebel Haftar forces. It seems Erdogan has supported the ceasefire without declaring it following a conversation with Putin. If Turkish National Defense Minister Hulusi Akar wouldn't have said on July 27 that Ankara wanted to make the ceasefire a lasting one, nobody in Turkey would be aware of the de facto ceasefire. That issue is on the list of what is not told to Turkish public opinion. Perhaps that is because ceasefires and peace deals are not newsworthy for pro-government media.
Nowadays, it is hard to read in the pro-government Turkish media about the changing so-called strategic balances at every corner of the back streets of Idlib in Syria. Because there is not much happening there either. Despite the government's claim that Turkey is aware of every flying bird in Syria, it is still not told us whether it was Russian or Syrian planes that killed 34 Turkish soldiers. The outcome of an hours-long meeting between Putin and Erdoğan after that incident was joint patrols near Idlib that stopped Turkish moves there.
Eastern Mediterranean, Greece
Turkish declaration of a Navtex to explore oil and gas off of the Greek island of Meis (Kastelorizo), some 1700 km to Greek but 2,5 km to Turkish mainland warmed up the waters of the East Mediterranean once again. Turkish exploration ship Oruç Reis which was supposed to set sail last week. But until Spanish Foreign Minister Arancha Gonzalez Laya had not thanked Çavuşoğlu in their joint press conference in Ankara on July 27, Turkish people did not know that the exploration was put on hold for a month. It was another foreign policy issue that was not told to the public. Later on, Presidential Spokesperson İbrahim Kalın confirmed that German Chancellor Angela Merkel was also active and in the circuit.
There is another development on the subject. The U.S. Ambassador to Athens Geoffrey Pyatt made a statement on July 23 in the city of Alexandropoulos in Greece. He said that he wanted "to echo the clear message from Washington and elsewhere in Europe urging Turkish authorities to halt operations that raise tensions in the region, such as plans to survey for natural resources in areas where Greece and Cyprus assert jurisdiction in the Eastern Mediterranean." It turns out that Erdoğan's "dear friend" Donald Trump was also in action to stop him. It also turned out that the Turkish government had issued the (now suspended) Navtex, after the American Ambassador's statement in Greece. Another detail: Pyatt made those remarks within the framework of NATO's "Atlantic Solution 2020" exercise, where an exit from the Mediterranean to the Black Sea via Greece, Bulgaria, Romania, and bypassing the Turkish Straits was also drilled.