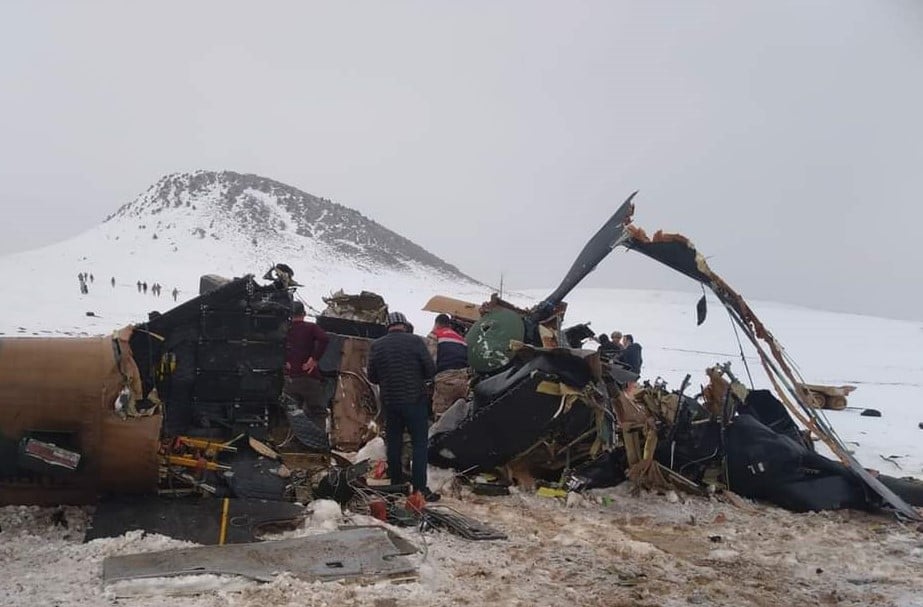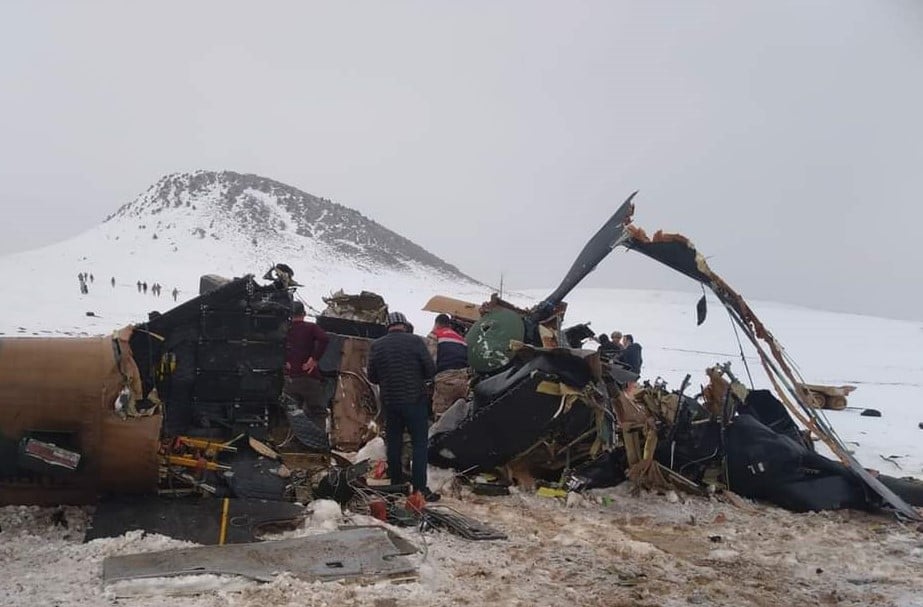 At least 11 Turkish soldiers, including a lieutenant general, were killed in a helicopter crash on March 4 in Southeastern Turkey, according to Defense Ministry. Lieutenant General Osman Erbaş was the commander of the Turkish 8th Army Corps based in the Eastern city of Elazığ. Two soldiers were injured in the crash that occurred due to a sudden change in the weather conditions, according to initial reports by the Ministry of National Defense. The ministry also said the crash was an accident.
The ministry said that the Cougar-type helicopter had taken off from the province of Bingöl at 1.55 p.m. and contact with the vehicle was lost at 2.25 p.m. as it was en route to the district of Tatvan in Bitlis. There was an army intelligence colonel, a major killed in the crash, and the team was on its way for military inspection of a brigade based in Tatvan, by the Western shoe of the Lake Van. The Turkish media draw attention that in the former three accidents by French-German Eurocopter built Cougar helicopters, 28 soldiers were killed and the total number of deaths with the latest accident has increased to 39.
Defense Minister Hulusi Akar, Chief of Staff Gen. Yaşar Güler, and other high-ranking soldiers have arrived in Bitlis.