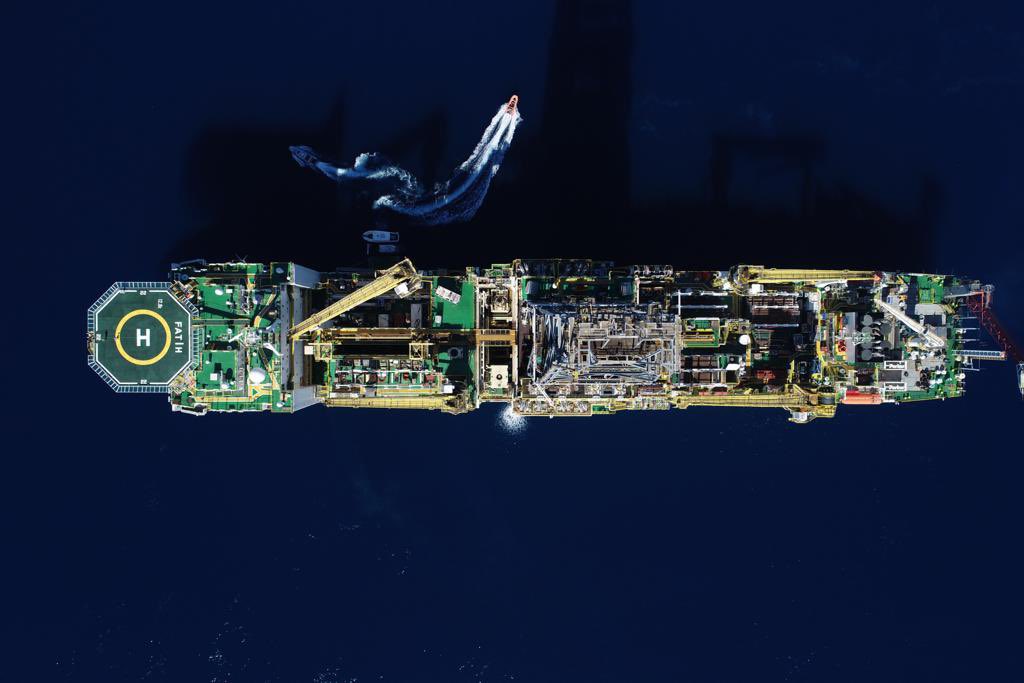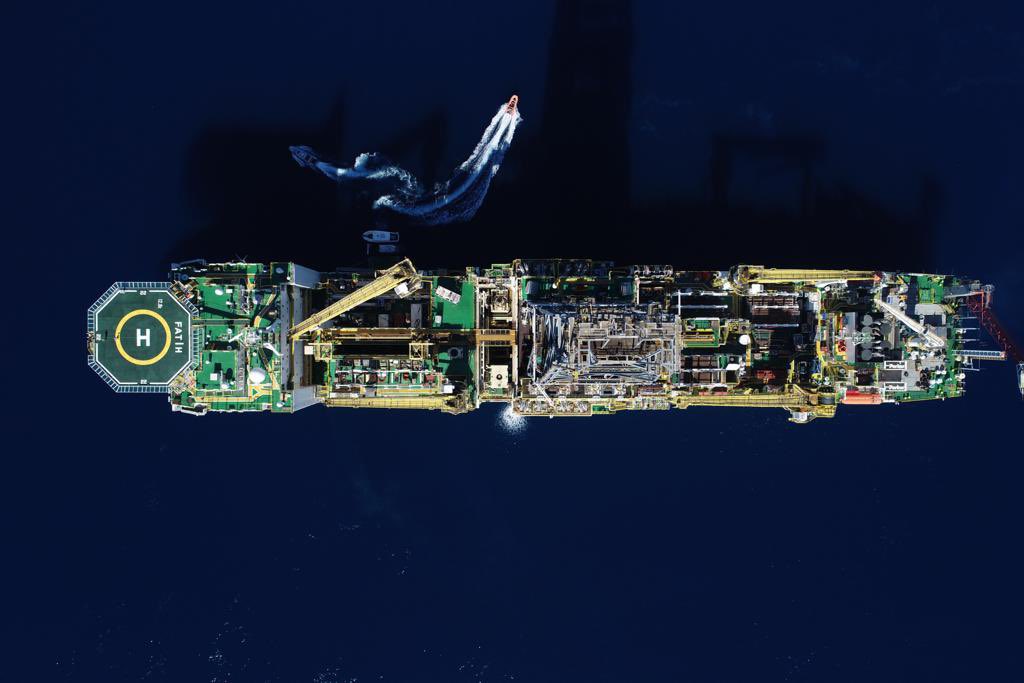 Egypt took into account the sensitivities of Turkey in the specifications of its recent tender for hydrocarbon search licenses in the Mediterranean Sea, triggering fresh diplomacy traffic among Athens, Cairo and Ankara.
The area of 24 blocks put on tender on Feb. 18 ends on the southern border of the continental shelf declared by Turkey to the United Nations in 2019.
Egypt had also recently proposed the revision of the route of an eastern Mediterranean pipeline project by Greece, Israel and Greek Cyprus to exclude the Greek Cypriot portion.
Turkey did not remain indifferent to those steps by Egypt. First, Foreign Minister Mevlüt Çavuşoğlu said "Depending on the course of our ties, we could also sign an agreement with Egypt on the limitation of maritime boundaries."
Then, Presidential Spokesperson İbrahim Kalın said in an interview covering a broad range of foreign policy issues on U.S. broadcaster Bloomberg that "We want to cooperate with Egypt in the eastern Mediterranean, Libya and the Palestine issue, which seems to be forgotten by the world."
The bustle of Greece
These developments in Turkey-Egypt relations, albeit they are yet in discourse only, triggered panic in Greece.
Greek Foreign Minister Nikos Dendias and Prime Minister Kyriakos Mitsotakis consequently called their Egyptian counterparts last week, expressing concerns. Not content with the phone talks, Athens rushed to send Minister Dendias to Cairo early this week. Initial news reports imply that Greece's achievements at the visit are doubtful.
Dendias flew from Cairo to Larnaca, where he said the issue with the blocks in the Egyptian tender was technical in nature and Greece considered it resolved. Greek newspapers said Egypt published a new map for the tender. However, it is noteworthy that the official statement by the Egyptian Foreign Ministry spokesperson after the meeting does not mention maritime jurisdiction zones, but instead focused on cooperation in investments and tourism. So we have to wait until Egypt breaks its silence to find out what really happened in the talks.
Turkey-Egypt talks on maritime jurisdiction zones
Turkey is a party to the United Nations Convention on the Law of the Sea dated 1980, and it began technical level talks with Egypt long ago to determine the continental shelf in the eastern Mediterranean through negotiations in line with the UN Convention.
Turkey missed a great opportunity in failing to conclude these negotiations, which have a history of 15 years, during the one-year rule of former Egyptian President Mohamed Morsi. As a fact, an agreement with Turkey instead of Greece promises Egypt a 10,0000-square-kilometer larger maritime jurisdiction zones area.
Complicated problems between Turkey and Egypt
Problems between Turkey and Egypt are not limited to the sharing of maritime jurisdiction zones. Turkey-Egypt relations have followed a bumpy course since their establishment in 1925. Both historical prejudices and conflicting interests about becoming a regional power play a role in the nature of the bilateral relations. However, these conflicts had never neared a level that compares to today, with the leaders of the two countries avoiding sitting at the same table, even for a social occasion.
The main reason for Egypt is Turkey's excessive and persistent reaction to Morsi's overthrow, along with support and convenience provided to the Sisi opposition in Turkey. From Turkey's point of view, Egypt's anti-Turkey activities in the Arab world, its cooperation with Greece against Turkey in the eastern Mediterranean and harboring FETÖ fugitives contributed to the poisoning of relations.
The importance of Egypt
Unlike in the case of Israel, the negative atmosphere in political relations between Turkey and Egypt has a negative impact on economic ties. The bilateral trade volume, which approached $6 billion at some point, is now in a downward trend.
Public calls to boycott Turkish goods add to suggestions in parliament to annul the free trade agreement with Turkey. Egypt is Turkey's gate to the African markets, besides being its top exports destination on the continent. Turkish investments in Egypt are at around $2 billion. There are 256 Turkish companies operating in Egypt.
As Presidential Spokesperson İbrahim Kalın stated in the March 8 interview, "Egypt is still the heart and brain of the Arab world."
The saying that goes "You can't make war in the Middle East without Egypt and you can't make peace without Syria" is uttered not for nothing but as an indication of Egypt's military capability. If Saudi Arabia stands on the Gulf side of the Middle Eastern balance, Egypt is the African side of it.
An exit from "magnificent loneliness?"
Normalizing ties with Egypt would not only strengthen Turkey's hand in the eastern Mediterranean but also contribute to reconciliation with the Arab world.
Hopefully, the meaning of the recent remarks by Spokesperson Kalın is not limited to mending ties with Egypt and extends to putting an end to Turkey's ongoing "magnificent loneliness" in foreign policy.
Still, we have to wait and see to what extent this rhetoric will be put into practice.