Turkish top judge raises strong criticism on judiciary, privacy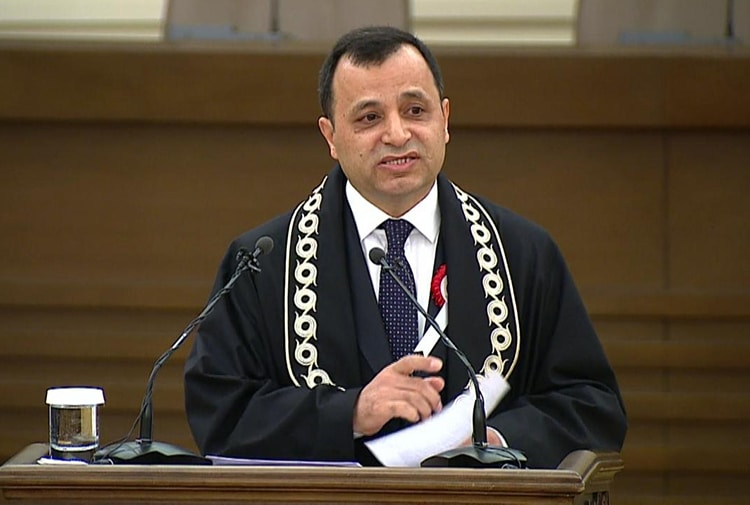 Turkish Constitutional Court (AYM) top judge Zühtü Arslan has raised strong criticism about the judiciary at a time when the mafia-politics relations are high in the agenda.
"If the courts cannot address the search for justice, non-legal searches come into play," the judge said at a symposium on "The Right to Respect for Private Life in the Context of Professional Life" in Ankara on 28 June,
"It is inevitable that unlawful searches for justice will arise in a place where solutions to disputes that compete with the principles of independent and impartial trial cannot be found," Arslan said.
His remarks are highly important as the politics-mafia-commerce-media relations are in debate in the face of the videos released by Sedat Peker, a fugitive gang leader, who has brought forward serious allegations that involve state officials and some business people. Peker's allegations followed the release of Alaattin Çakıcı, a rival mafia leader, from prison on pushes by the Nationalist Movement Party (MHP), the election partner of the ruling Justice and Development Party (AKP).
MHP leader Devlet Bahçeli has been playing hand on the Constitutional Court, too, even calling on the abolishment of the top judiciary body in the country. Bahçeli wants at least the authority of the top court to be trimmed in a new constitution.
Arslan also made a striking criticism about the "right to respect for private life".
Judge: Orwell would be terrified
"If Orwell were alive today, he would be horrified," Arslan said, referring to the pessimistic description of the world in which people are under the control of the state for 24 hours in 1984″, the famous dystopia by British writer George Orwell.
"Securing the right to respect for private life and privacy is extremely important for the protection and development of the individual's material and spiritual existence, autonomy and freedom. In addition, it should not be forgotten that a state of law in which fundamental rights and freedoms are protected and legal security is ensured is also an indispensable condition of a welfare state," the top judge continued.
These words of the President of the Constitutional Court are indirectly addressed to Interior Ministry, where personal records are kept. Some decisions of the Constitutional Court, which emphasize personal rights and freedoms, cause discomfort in the ruling circles.