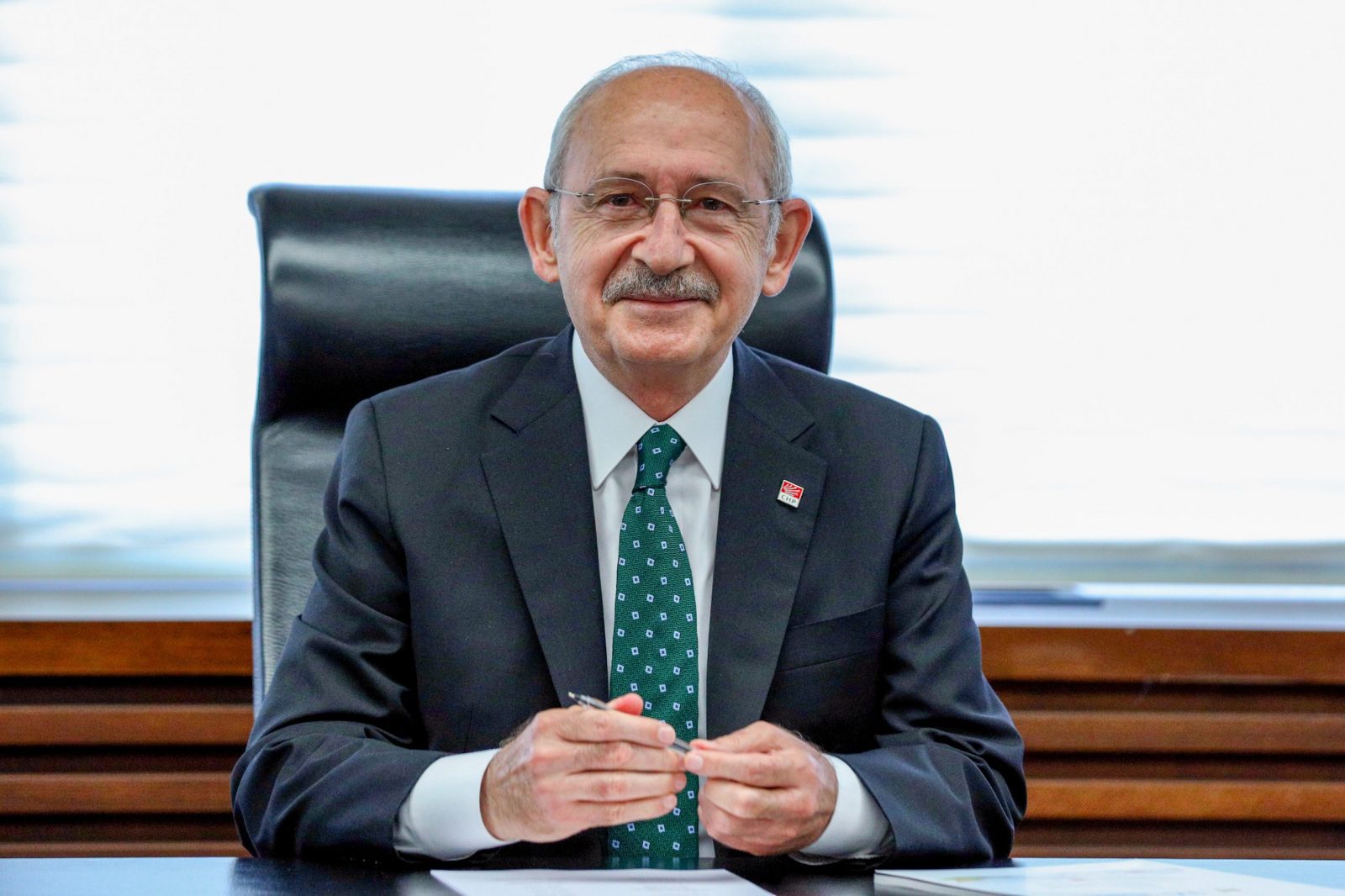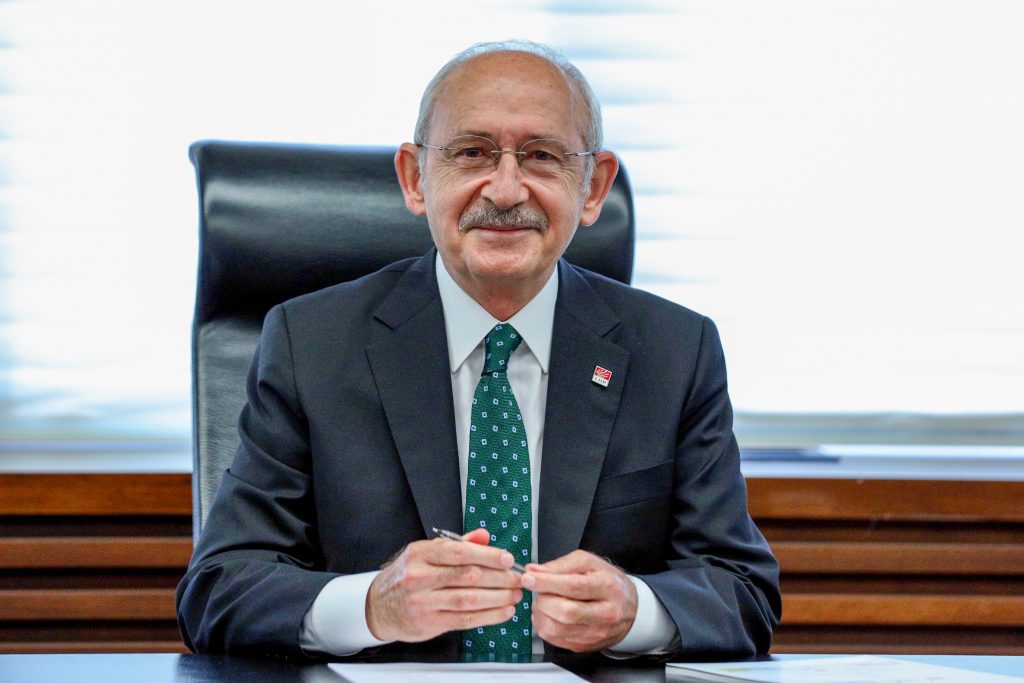 For a couple of days, there have been offbeat speculations over who will be the opposition candidate to challenge President Tayyip Erdoğan in the next elections scheduled to be held in June 2023. The debate started when journalist Emin Çapa wrote on his Twitter account that a CEO who did not want to be named has met with Kemal Kılıçdaroğlu, the leader of the main opposition Republican People's Party (CHP) for the candidacy purpose. According to the same flood, the CEO had also talked to some other opposition leaders like the Good Party (İYİ) leader Meral Akşener and the Felicity (SP) leader Temel Karamollaoğlu. The spin was that the CEO did not get a negative answer.
In the business and media circles in Istanbul, some started to play name-lotto, without considering that why there should be a need for another name from the outside. There were already sufficiently enough potential candidates from within the CHP-İYİ (Nation Alliance), including Mayor of Istanbul Ekrem İmamoğlu and Mayor of Ankara Mansur Yavaş, in addition to Kılıçdaroğlu and Akşener. That was although Çapa had warned that the piece of info that he shared could be a set-up against the CHP.
Then, all of a sudden, other names started popping up. A popular name even created a "no comment" mystery around him. Now you may ask why I am not naming them here. Because I don't want to give them the right to reply who seem to be doing their own PR.
Instead, I asked Kılıçdaroğlu whether the story was true.
Many applicants, no green light
– Mr. Kılıçdaroğlu, there is news that some names from the business world have met with you for the candidacy of the Nation Alliance for the presidency, and they have received a positive impression. Is there such a name that you talked about and gave a positive answer? If yes, who is it?
-There is no such thing. Indeed, a lot of people are coming. From the business world, ex-politicians, bureaucrats, from other walks of life… Some write and submit reports and leave résumés. There is such an expectation. I think some went to other [opposition] leaders as well.
I say the same thing to every one of them. We will decide on a candidate name in consensus within the Nation Alliance. And yet, we had no conversation with Mrs. Meral Akşener or with other leaders with who we are in contact about who the candidate should be.
Let's stop here and analyze what Kılıçdaroğlu said.
1- There was not only one person who visited Kılıçdaroğlu for candidacy; there is almost a queue.
2- Since everyone passing by on the street cannot get a private meeting appointment from the CHP leader, those who want to be a presidential candidate against Erdoğan are likely to be people who have a name and place in society.
3- Kılıçdaroğlu says that other names may have applied to other opposition leaders.
4- The visitors are not only from the business world. They are from politics, bureaucracy, etc.
Why doesn't he just say "no"?
5- Kılıçdaroğlu says that he gave the same answer to all of them regarding candidacy: it's not only my decision. We will decide as to the Nation Alliance.
There is another question:
– Why don't you say "No way" to those who come and go to block the rumors?
– First of all, I'm not saying "You won't be" or "you can't be" to anyone. Because as the Nation Alliance, perhaps a leader's proposal can be one of those names. That's why I don't see the right to say "no" on my own.
Secondly, it is against my nature to use negative language. But I did not give a positive answer to anyone. I repeated many times that we will determine the candidate together, I say it…
The answer of Kılıçdaroğlu can be analyzed as follows:
1- Both Kılıçdaroğlu and other opposition leaders may want to keep the anti-Erdoğan enthusiasm alive of those who think their qualities alone are sufficient to become president and those who encourage them.
2- Kılıçdaroğlu is indeed a politician who doesn't like to say "no". But he is not alone in this. Nobody knows the number of people who have long since resorted to political leaders and thought "good luck" as "yes" and jumped blindly into the empty pool.
3- If the demand is so high, the candidates for candidacy and their supporters may believe that the elections could take place earlier than June 2023. Otherwise, there is no point in coming to the forefront too early.
"Erdoğan is unable to run the country"
– You are calling for early elections, but both Erdoğan and [his ally the Nationalist Movement Party (MHP) leader Devlet] Bahçeli is calling for timely elections. Do you think your calls are echoed?
– We all see that Erdoğan has become unable to govern the country. In fact, society is witness to this. We want early elections is to prevent the country from going into a worse depression; economically and politically. It is for Turkey to get out of this crisis as soon as possible with rational policies.
"I regret to say that Erdoğan's entire policy is based on revenge and hate speech. If he knew the history of these lands, if he knew and read about Mevlana, Yunus Emre, Hacı Bektaş, and Ahi Evran, [all being prominent Turkish Sufi poets] he would act differently. Running a state requires responsibility. Erdoğan is not aware of that responsibility…
"We actually want to get Erdoğan out of the well he is in by calling early elections. We want to protect him and the country from getting worse. Look, here is our proposal for the "Dark Winter Fund" to protect the poor from increasing energy prices. A sincere initiative; we say you do it, as long as the citizens do not suffer. If he sits down and reads or listens to what I say, maybe he will agree. But he lacks the maturity to do that.
"Erdoğan can no longer rule Turkey."
When considered together with an escalation of the campaign by Erdoğan against Kılıçdaroğlu, the words of the opposition leader promise more political tension in the coming days.