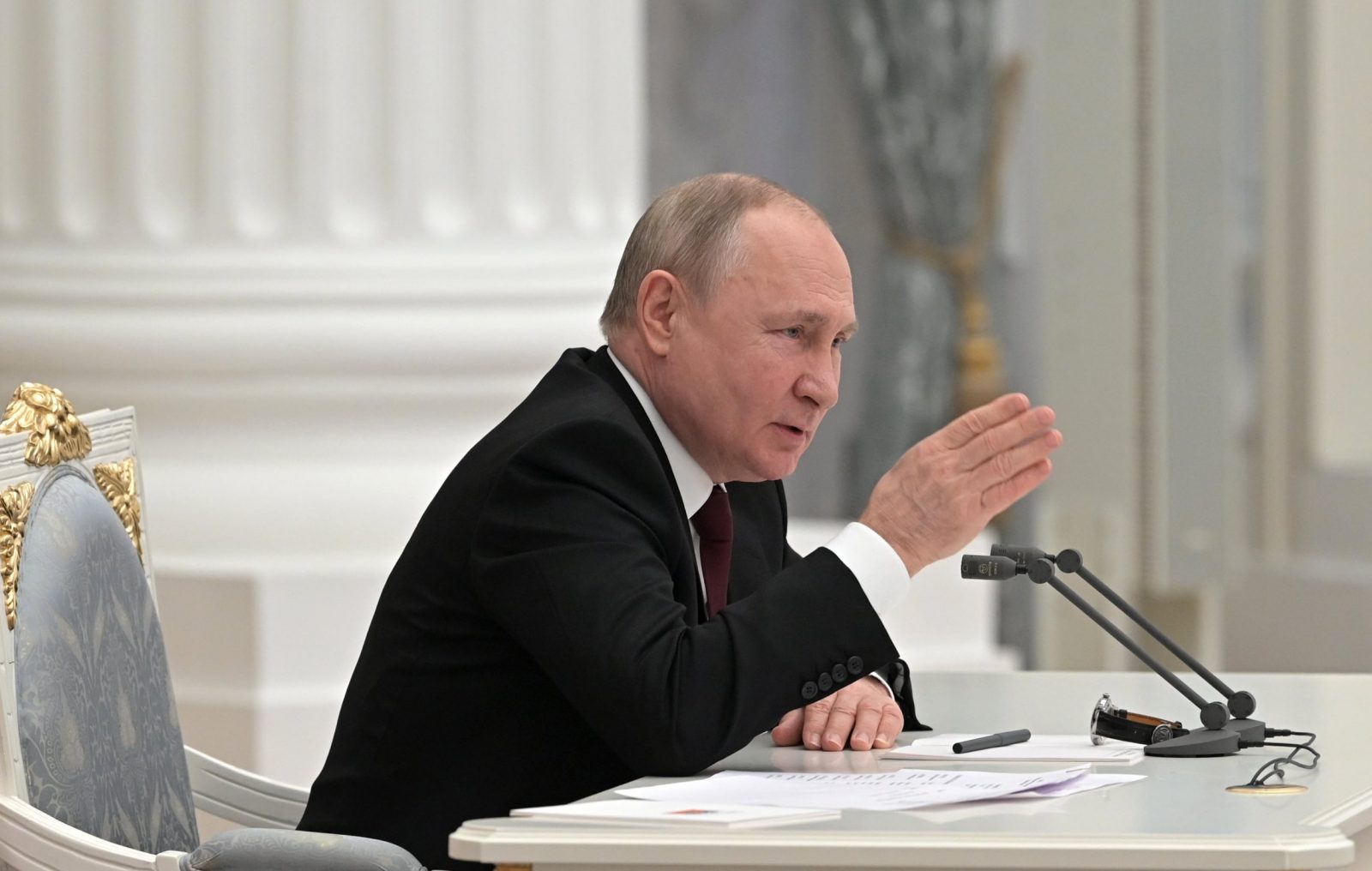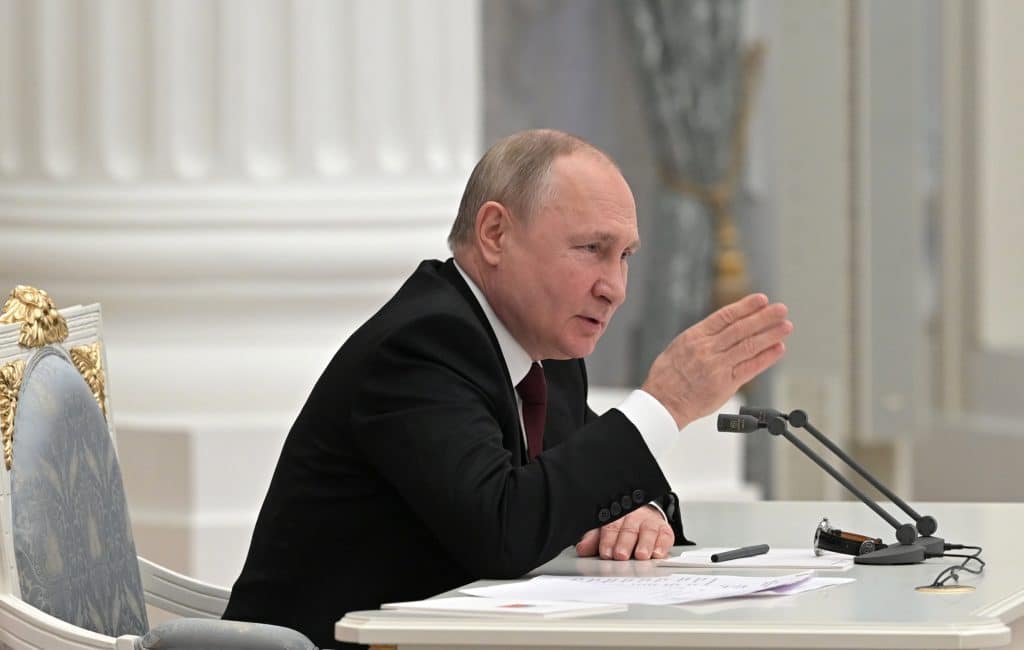 Shortly after Russian President Vladimir Putin recognized the independence of breakaway states of Donetsk and Luhansk in eastern Ukraine in February 21, Turkey's Ministry of Foreign Affairs announced that Turkey would not recognize the decision. Stating that the recognition was a "clear violation of Ukraine's political unity, sovereignty and territorial integrity," Ministry added that "The Russian Federation's decision is unacceptable and we reject it."
As the tension between Russia and Ukraine escalated Turkey also increased its military measures. However, official sources especially emphasize that this is not a "state of national vigilance" and that the measures increased within the scope of NATO planning.
It is reported that the decision to increase the measures is related to the decisions taken at the NATO Defense Ministers meeting held in Brussels on February 17, attended by the Minister of National Defense Hulusi Akar. In this context, when asked whether Incirlik and other Turkish Armed Forces bases will be opened to NATO use, the authorities answer, "we cannot give details".
President Recep Tayyip Erdoğan, on February 22, emphasized that Turkey's most important concern is not to escalate the tension in the Black Sea and turn it into a war.
"We have been putting sincere effort in de-escalating the tensions in this crisis and sent our clear message regarding the solution of the issue," he said, speaking to reporters on the presidential plane who attended his tour of African countries.
Do condemnation and sanctions work?
Putin's move was condemned by most allies of the United States, from Israel to Japan, just like most members of NATO and the European Union. Will these condemnations and empty threats of sanctions, which ignore that the action is a preparation for invasion and annexation, make Russia withdraw from the Donetsk and Luhansk regions? Did NATO and the EU prevent Russia from annexing Crimea in 2014 and Georgia's Abkhazia and South Ossetia regions in 2008 with the same method? No. It will be the same this time. There is no need for Putin to engage in a full-fledged invasion movement in Ukraine; he is adding it to his territory in slices just like he didn't fight for Syria in 2013.
What is Putin aiming for?
Putin said everything in his long speech while announcing his decision as he was using similar words when he de facto annexed Georgia's lands in 2008.
He wants to revive "historical Russia", Tsarist Russia. The US Representative to the UN Linda Thomas-Greenfield said at the UN Security Council meeting at her request on February 22 that it is "reviving the Soviet Empire." If not a distortion, the words reflect the lack of historical information. In his speech, Putin accuses the founding leader of the Soviet Union, Vladimir Lenin, of making the regions that are "historically part of Russia" like Ukraine a republic.
If Putin's long-term goal is to revive "Historical Russia," his short-term goal will be to change the government in Ukraine. Putin wants to see someone close to Moscow instead of pro-Western Volodymyr Zelenksy in Kiev.
In Armenia, Nikol Pashinyan learned his lesson badly when he followed a pro-US line. Russia did not interfere with Azerbaijan's (with significant Turkish support) reclaiming its occupied territories in Nagorno Karabach by Armenia. Pashinyan changed sides to protect his seat. It is not a coincidence that Azerbaijani President Ilham Aliyev will meet with Putin today, on February 22, in this turmoil and sign a cooperation agreement.
The Brezhnev Doctrine 3.0
Maybe Putin wants to be a second Peter the Great but the method he follows looks like a new version of the Brezhnev Doctrine. Soviet leader Leonid Brezhnev proclaimed this Doctrine in 1968 after he suppressed the "Friendly socialism" attempt in Czechoslovakia with tanks. It was a response to US President Dwight Eisenhower's 1957 Eisenhower Doctrine.
Eisenhower envisioned that the United States would respond, including military means, to any request for assistance from any state threatened by "international communism". On the other hand, Brezhnev envisioned responding to requests for help from a socialist administration that felt threatened.
The Eisenhower Doctrine formed the basis of almost all American military interventions during the Cold War and the use of religious beliefs in Muslim-populated countries (including Turkey) for "fighting communism." The first application of the Brezhnev Doctrine was in Afghanistan. Moscow also sent soldiers when the so-called socialist puppet government, which was brought to power in Afghanistan by a coup, asked for help. We know the rest.
The Brezhnev Doctrine 2.0, or its second version, appeared in Georgia as the Russian Federation recuperated economically after the Soviets formally disintegrated in 1992. Its justification was the people's right to self-determination; Ossetians and Abkhazians sought help from Russia.
In Ukraine, since 2014, Brezhnev 3.0, the third version, has been in circulation. Ethnic and cultural reasons are now being put forward based on "Russianness", which has "historical ties" to Russia. Puppet local government, manipulated plebiscite, demand for recognition, occupation and annexation in the guise of peacekeeping.
What will NATO do, what will Turkey do?
The immediate reaction from the USA was that if Russia continued its violation or attempted a total invasion, the Joe Biden-Putin meeting arranged by French President Emmanuel Macron would not be held. And financial sanctions are supposed to bring Russia down.
I'm sure Putin was terrified of this threat of sanctions. Joking aside, the Kremlin must have thought about the possibility of sanctions. Republicans are already divided in the US Congress. While some say "immediate sanction" along with the Democrats, Donald Trump supporters say, "it's none of our business, let's not get involved". Sanctions, considered nineteenth-century measures, are no longer as powerful as they used to be. This is what the US and EU cannot see and do not want to see. Because if they see it, they won't have a toy in their hands that they can show to their voters, saying "Here's what we did,". Will Germany, which imports 60 percent of its natural gas consumption from Russia and exports 30 billion dollars of goods to Russia, to impose sanctions on Russia?
Turkey will act together with NATO; President Tayyip Erdogan has openly said this. Even CHP leader Kemal Kılıçdaroğlu said that if they come to power, Turkey will remain loyal to NATO. But it is highly unlikely that NATO will decide to go on a war against Russia that the United States is not really willing to do.
How will it affect Turkey?
Turkey will act along with NATO in its foreign policy, but she also has a very powerful device that other countries haven't. That is her rights over the Straits and BlackSea with the 1936 Montreux Agreement.
Erdogan's Turkey is a NATO member with strategic initiatives with Russia such as the S-400 deal and the Akkuyu Nuclear Power Plant.
Of course, this issue also has a Syrian dimension. Turkey's military presence in Syria hung on a thread-like balance with Russia. Russians don't know much about backgammon, but they play chess well. So relations with Russia, which will deteriorate further north, may hit the south. Moreover, Putin's increased support for the PYD/PKK in Syria and new immigration waves may complicate Erdogan's situation before the 2023 elections.
But the main concern of the ruling Justice and Development Party (AKP) is whether there will be tourists from Russia and Ukraine as Erdogan's insistence on his contentious argument "interest is the cause of inflation" to boost export-led economic growth depends on whether hot money will enter the recessionary economy. It would be very adventurous, especially if both Putin and Zelensky came to the Antalya Diplomacy Forum.
We have reduced our foreign and security policies to this shallowness.
However, we are in a period where we need to act with extreme caution.