Turkey requested UAE to repatriate mob-leader Sedat Peker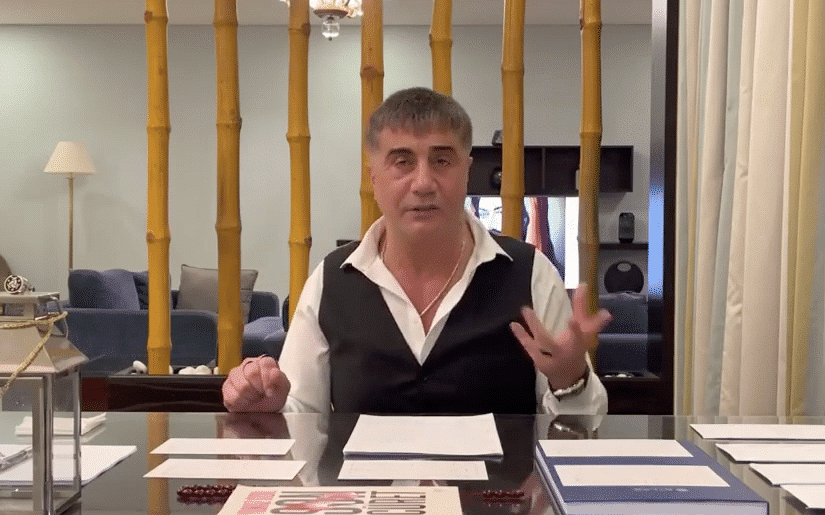 Turkey issued a request to United Arab Emirates (UAE) for detention and repatriation of convicted Turkish mob leader Sedat Peker, who was convicted after publicizing corruption allegations against ruling Justice and Development Party (AKP) government officials and political figures via social media.
Turkey's Ministry of Justice issued a formal request to UAE for temporary detention and repatriation of Peker, reminding the finalized convictions and arrest warrant granted by Bursa 5th Criminal Court and Istanbul Anadolu 16th Criminal Court, state-run Anadolu Agency reported on Feb. 23.
Sedat Peker is a known mafia figure in Turkey who has been convicted twice for leading a criminal organization, robbery, forgery and abduction in the 1990s and 2000s. A new investigation was filed against him in 2021 after he released semi-confession and allegation videos from his Youtube channel, which drew millions of subscribers quickly. In videos, he made various allegations against prominent members of the ruling AKP government, including political corruption, international illicit activities, illegal activities and petty crimes.
He was detained in UAE in June and released afterwards. He was filming the videos in Dubai. He stopped publishing any videos ever since, alleging that UAE asked him not to do so.
Turkey and UAE have been recently working to mend long-strained relations. Erdoğan paid his first visit to the country on Feb. 14 after a decade. The Gulf state's de facto ruler Abu Dhabi Crown Prince Mohammed bin Zayed al-Nahyan also visited Ankara last November as investment accords worth billions of dollars were signed.