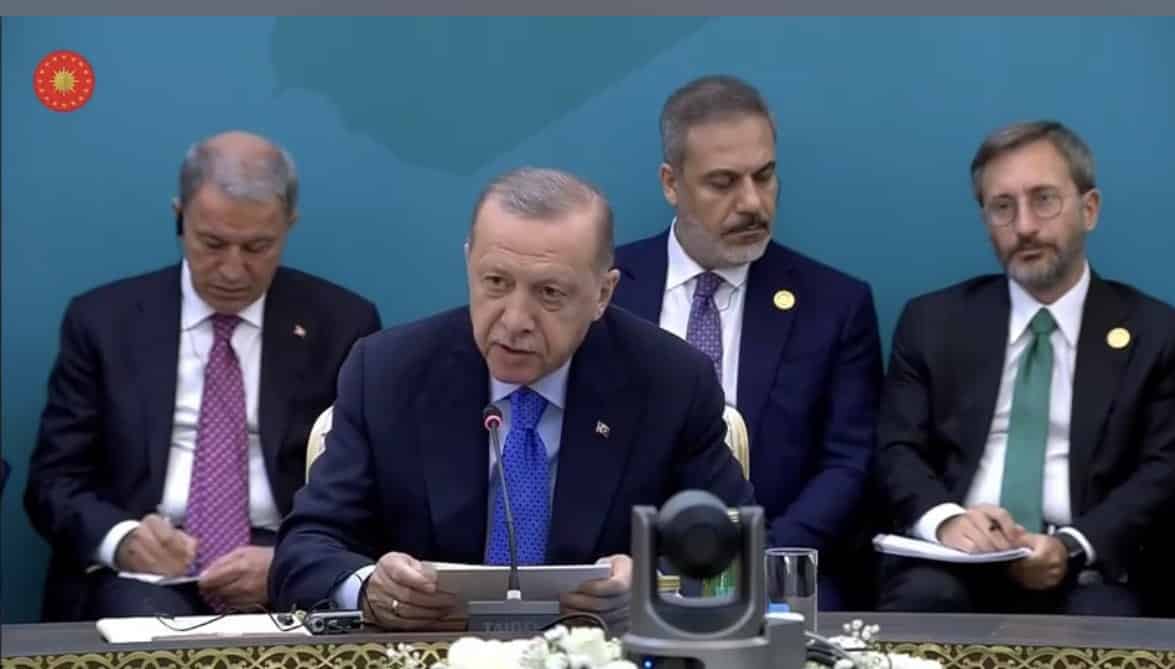 If President Tayyip Erdoğan had not made Russian President Vladimir Putin stand and wait for 45 seconds in Tehran on July 19, what would the pro-government media highlight as a victory? 
They deemed this incident a reiteration of Erdoğan's waiting for Putin for two minutes in front of the door on March 5, 2020 in Moscow, where he went to discuss the death of 34 Turkish soldiers in Syria -even if it is not acknowledged by Russian Jets-. However, has Erdoğan been able to find the support he was looking for from Russia and Iran for the Syria operation, which he has been announcing that will start any day since May 23.
The answer lies in Erdoğan's speech at the 7th Trilateral Summit of the Astana Process in Tehran. 
"Our fight against terrorist organizations will always continue regardless of where and by whom they are supported. We are determined to drive out the evil centers that aim at our national security from Syria. As Astana guarantors, our expectation from the Russian Federation and Iran is to support Türkiye in this fight," Erdoğan said.
The answer we are looking for is in the last sentence: "is to support". In other words, they have not yet, Erdoğan expects them to.
The sullen faces in the photo above are already telling something.
Debate in Tehran
In fact, Russia has been saying at every opportunity that it was against such an operation, in an indirect manner with expressions like: "It should avoid actions that increase tension". The US is a little more direct. As a matter of fact, Biden, who met with Erdoğan within the framework of the NATO Summit on June 29, later announced that he emphasized the importance of maintaining stability in the Aegean and Syria. He meant "not to cause military tension in the Aegean and Syria".
But the most candid was Iran's supreme leader, Ayatollah Ali Khamenei, with whom Erdoğan had a meeting in Tehran.
 "An operation to the north of Syria will benefit terrorists. Of course, terrorists are not limited to a particular group," Khamanei said even though just a minute ago Erdoğan said "Tel Rifat and Manbij have turned into a hotbed of terror," and any operation would be "of benefit of Syria".
"Syrian issues should be resolved through dialogue and Iran, Türkiye, Syria and Russia should end this issue through negotiations," Khamenei added. 
Despite the USA, Russia and Iran
Khamenei openly reminds Erdoğan that there are not only the PKK and its extensions PYF/YPG in Syria, but also ISIS, Al-Qaeda and the groups that the Syrian regime considers terrorists, among which there are groups that Türkiye supports against the Bashar Assad regime. He suggested Türkiye "to have a dialogue with Syria". 
In summary, since July 15, 2016, Türkiye has been conducting military operations in Iraq and Syria within the framework of the strategy of "Combating terrorism at its source".
We can easily say that the operations in Syria were carried out with the knowledge of Russia. Because they have control of the airspace, and it was Russia who ensured that the Syrian jets would not hit the Turkish troops. Now it opposes such operations. 
The operation, which Türkiye intends to organize against the PKK and its derivative organizations in Syria, seems to have united the USA, Russia and Iran, which have never been able to get along with each other. (By the way, a statement from the US said that Erdoğan's efforts to bring Ukrainian grain to international markets were "appreciated." Can it be considered as an accomplishment? I am not sure.)
Well, should Türkiye's security concerns and priorities depend on what the US, Russia and Iran will say? The answer will be given by Erdoğan who has been saying that the Syrian operation is about to start since May. 
Bilal Erdoğan and an important name in the delegation
It was noteworthy that Erdoğan's son, Bilal Erdoğan, took part in the official delegation to Iran. Whether he participated on behalf of a non-governmental organization, such as TÜRGEV ​​or the Okçular Foundation, or as a business person, his participation in the meetings next to President's Foreign and Security Policy advisor İbrahim Kalın in the official delegation needs explanation.
There was one other person that caught my attention. This person who caught my eye during the meetings between the delegations with Iranian President İbrahim Reisi next to Communications Director Fahrettin Altun in the back row was Central Bank Governor Şahap Kavcıoğlu.
I wonder what kind of deal, or negotiation, was he there for? Iran has been under US embargo for more than 40 years. In fact, Russia's recent solidarity with Iran has been rising on this ground. (As a matter of fact, as a result of the talks between Putin and Reisi, Gazprom, which cut gas shipments to Europe due to the Ukraine Crisis, signed an oil-gas agreement worth 40 billion dollars with Iran.)
Türkiye's exchange with Iran, which circumvented the sanctions, recently led to the Reza Zarrab scandal. Zarrab then fled to the USA, became a confessor, and told the Americans many things about Türkiye that we did not know. Now Sezgin Baran Korkmaz is also in the USA.
According to Saygı Öztürk in Sözcü newspaper, Korkmaz recorded all of the names that he bribed. If he shares it with the Americans, the American authorities will know many things that we do not know.