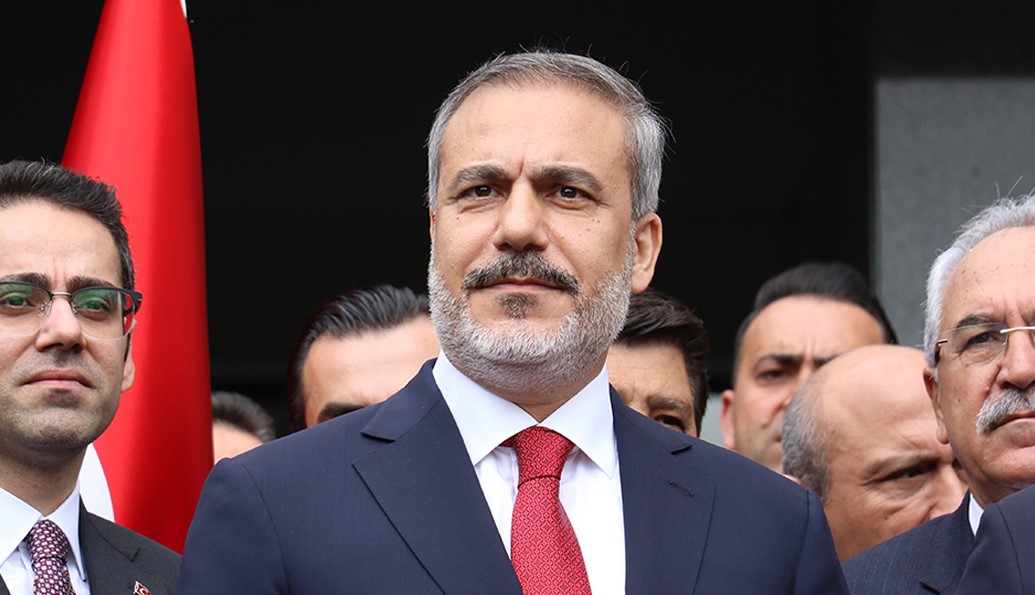 Political cards are being reshuffled in the world. The coup in Niger showed that Africa is on the verge of explosion and Türkiye has a place in that equation. Türkiye is also on the front line of Russia's war in Ukraine; the US has finally said that the grain deal can only be brokered through Erdogan-Putin. China is in the equation both in Africa and the Middle East. The EU issue has once again come to Cyprus. The risks and uncertainties that arise as the existing balances change rapidly can also be seen as opportunities.
The Ambassadors' Conference, which convened in Ankara on August 7, could be an opportunity to seize this opportunity if it is done in accordance with its purpose.
The 14th of the Ambassadors' Conference, the first of which was organized in 2008 under Abdullah Gül's Presidency and Ali Babacan's Ministry of Foreign Affairs, is different from its predecessors. In addition to the changing balance of risks and opportunities in the world, the new minister Hakan Fidan's preferences coming from his intelligence background also played a role in this.
The previous conferences had a promotional and PR aspect. People from the administration of other states were invited to the meetings, thus showing that Ankara was one of the centers of international politics. Touristic trips were organized to different cities in Türkiye.
This time it is different.
Conference not a PR
Based on President Tayyip Erdoğan's description, it seems that the Ambassadors' Conference organized under the title "Our Foreign Policy in the Turkish Century" will be a conference of search this time.
For example, there is information that speeches other than Erdoğan's and Fidan's will not be open to the press. At the very least, this might prevent other ministers and high state officials invited to the event from using the podium as a grandstanding tool. They, in turn, can provide real state information to the diplomats who are in charge of representing Türkiye's interests in the world.
There is already information that this time the format will be thematic. For example, ministers with similar topics will appear before ambassadors not as individual orators, but as speakers in the same panel.
So, will the information and ideas that will emerge from these panels and working groups have an impact on the new road map of foreign policy? Or will what the President said in his opening speech be taken as a directive and the familiar path will continue?
If it is the latter, it would be a pity to beat water out of a mortar again.
Increasing turmoil in the world
The turmoil is not only political but also economic. Monopolization is unprecedented. This is seen in Africa, where colonial ambitions are not over. Niger, where the government was overthrown in a coup, is the world's 7th largest uranium producer. Among its buyers is France, the European country least affected by Russia's war in Ukraine because 68 percent of its electricity generation is nuclear. It was Girogia Meloni, Prime Minister of Italy, another founding member of the EU, who exposed France's new chain of exploitation of its former colonies. France printed the African Franc (CFA), which replaced the currency of 14 poor African countries, in exchange for half of their products. The Nigerian President's request to send troops against the coup d'état in Niger, a country on the route of a natural gas pipeline project with France, was rejected by the Senate.
Two countries had military agreements and a military presence with the ousted government in Niger: France and Türkiye. The coup regime has said it will cancel military agreements with France; Türkiye remains for now. Chinese Foreign Minister Wang Yi arrived in Ankara right after his African tour, bringing forward his originally undated visit to Türkiye.
East-west axis fades
The African conflict between France and Italy, two former colonial powers, is a cautionary tale, but it also makes a mockery of the "eastern axis", "western axis" or "axis shift" interpretations that are still based on the 1990s.
Russia is also present in Niger, and the coup plotters recently appealed to Russian President Vladimir Putin for help from the Wagner mercenaries, who had revolted but seem to have calmed down. Erdogan, for his part, is pushing Putin on a plan to turn Russian wheat into flour in Türkiye and send it at cost to poor African countries – perhaps the formula that will unlock the Ukraine grain deal.
Why did Egyptian President Abdel Fattah al-Sisi postpone his much-anticipated visit to Ankara? To attend the Russia-Africa Summit in Moscow. Egypt is a grain buyer from both Russia and Ukraine. The Chinese Foreign Minister was in Ankara on July 26, the day of the coup in Niger. Putin convened the African Summit on July 27. I am not reminding you because there is a causality; I want to emphasize how hot and active the environment is.
This is what I mean by risks and opportunities.
There is still the Caucasus, the Balkans, the Eastern Mediterranean.
The relationship between foreign policy and economy
You don't need a lot of money to be a good diplomat; diplomacy relies heavily on education, file knowledge, wit and human relations. But foreign policy is not just diplomacy. Foreign policy is a political economy, and it encompasses, and should encompass, a wide range of strategies, from diplomacy to defense, energy, transportation and agriculture.
Türkiye's ability to overcome the economic crisis will make its foreign policy more effective. The reverse is also true, that is, your foreign policy line will play a major role in the search for resources to overcome the crisis. Erdogan's attempt to create a perception of being more open to compromise after his re-election as president on May 28 shows this.
But beyond all this, while the world is in turmoil, you also need to write a new story for a new road map. Is the "Century of Türkiye" that story? We do not know yet; it depends on how it will be filled. Will this Ambassadors' Conference fill the concept of the "Century of Türkiye"? We will see.