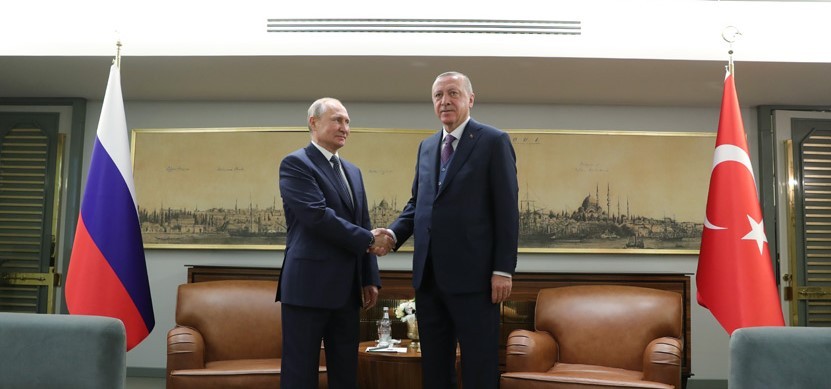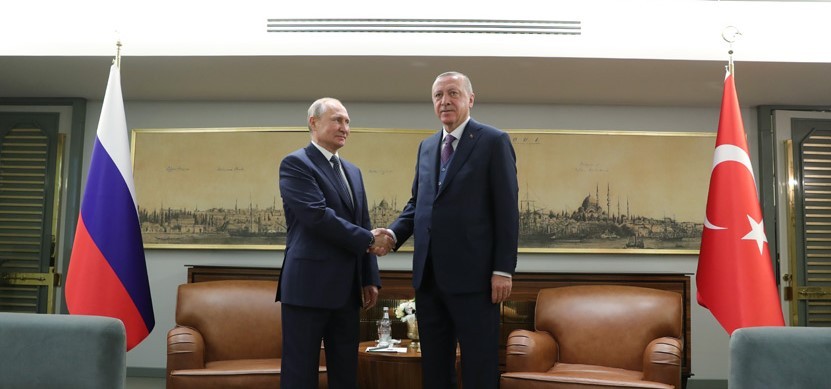 Only four days ago, on Feb. 22, President Tayyip Erdoğan of Turkey announced he would host the second Idlib meeting on March 5 in Istanbul with the participation of Russian President Vladimir Putin, German Chancellor Angela Merkel and French President Emmanuel Macron. On Feb. 25, before leaving for Azerbaijan, Erdoğan said that "Despite the lack of an agreement between Macron, Merkel, and Putin about the meeting, in the worst case, President Putin and I might meet on March 5 to discuss the latest developments."
That was a hint implying that the four-way meeting scheduled for March 5 could fail, or at least be postponed. Actually, a night before, German Ambassador to Ankara Martin Erdmann, said while answering journalists' questions that he had not yet been officially instructed about the Istanbul meeting. Moreover, later on Feb. 22, the Russian ambassador to Ankara, Aleksey Erkohov told journalists right after he got the news that the Erdoğan-Putin phone conversation was over that everything was on the table; a four-way, three-way or bilateral meeting.
Only an hour or so after Erdoğan's statement regarding the discrepancies between Merkel, Macron and Putin, and putting forth the possibility of a bilateral meeting with the Russian leader, Kremlin spokesperson Dimitry Peskov said Moscow had no plans to discuss Idlib issue in Istanbul with Germany and France. He also said that Putin was not interested in a bilateral meeting with Erdoğan but rather a three-party meeting with the participation of the Iranian leader Hassan Rouhani, their Astana partner. (By the way, Iran is struggling with the coronavirus epidemic on one hand and the new U.S. sanctions on the other.)
Brinkmanship brings more tension
The escalating tension was echoed a few hours later by U.S. Secretary of State Mike Pompeo. He said the Syrian regime's attacks "only heightens the risk of conflict with our NATO ally Turkey," adding that there would be no military victory for the Bashar Al-Assad regime supported by Russia and Iran.
Meanwhile, in an air raid on Idlib, 21 civilians were reportedly killed; followed by a Russian statement that their jets were not involved in the attack, which means that it was the Syria air force jets that attacked their own city and citizens.
Erdoğan seems to be playing the same brinkmanship policy that he played against the Americans in the Syrian theater (in Jarablus, Afrin and recently Tel Abyad) now with the Russians. Erdoğan might be a master of brinkmanship but so is Putin. And Erdoğan's wins over American positions were partly thanks to the Russian support to Turkish military by stopping Syria jets and artillery from attacking Turkish troops advancing in Syrian territory. This is in a way a power struggle between the U.S. and Russia, as well.
Ankara suspects that Moscow wants to help Damascus to take Idlib back and try avoiding the U.N. talks in Geneva, where the Syria opposition has a place. And if Geneva talks lead to an election in which all Syria citizens, including those who live outside of the country now would be able to cast votes, that will be bad news for Assad, and also for Putin and Rouhani.
It is not logical and rational to think that Russia will like to dump all strategic gains from Turkey and Turkey would like to take the risk of having a hostile Russia. But the brinkmanship is a dangerous game to play and as John Foster Dulles, the first person ever used the term said, "the ability to get to the verge without getting into the war is the necessary art."