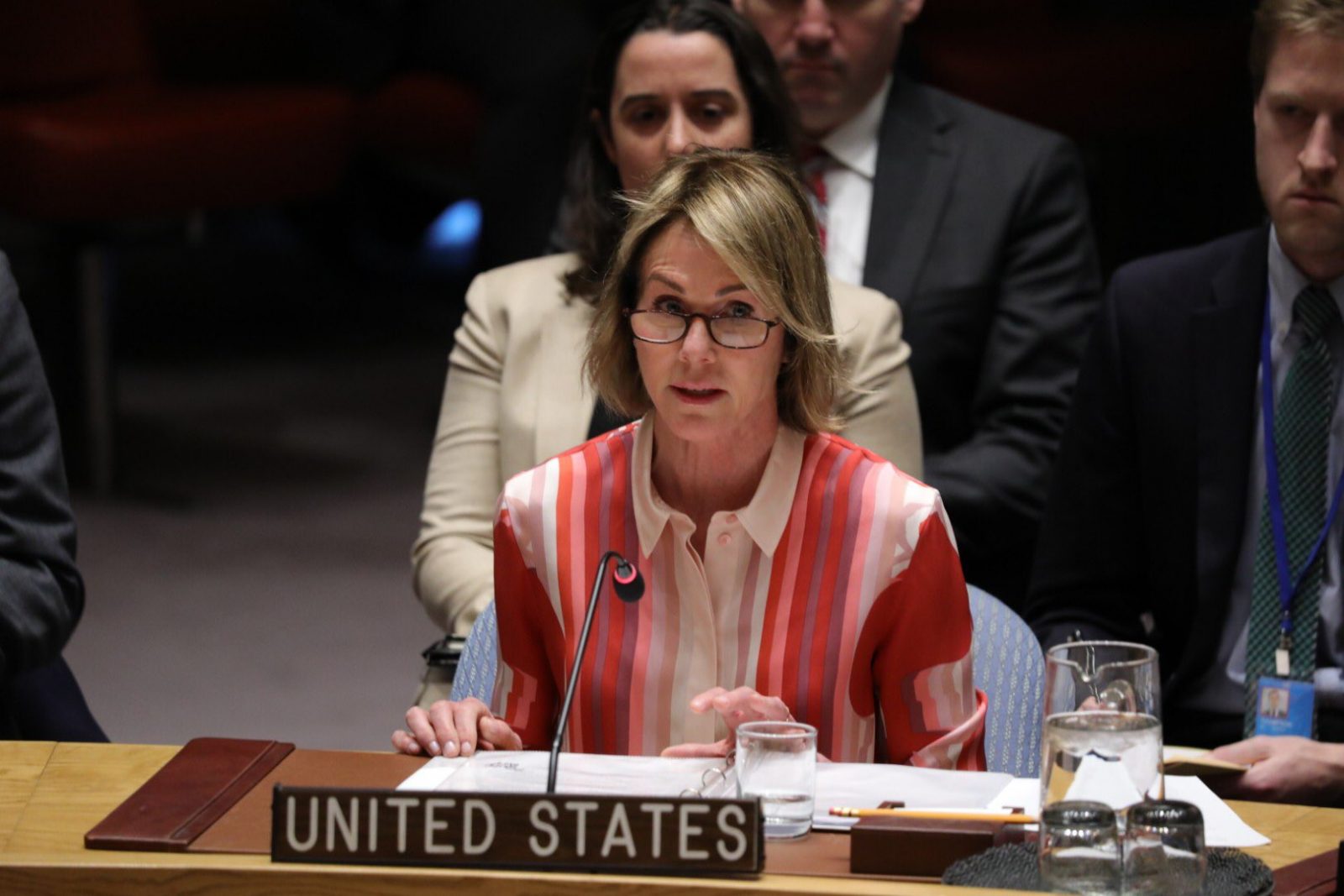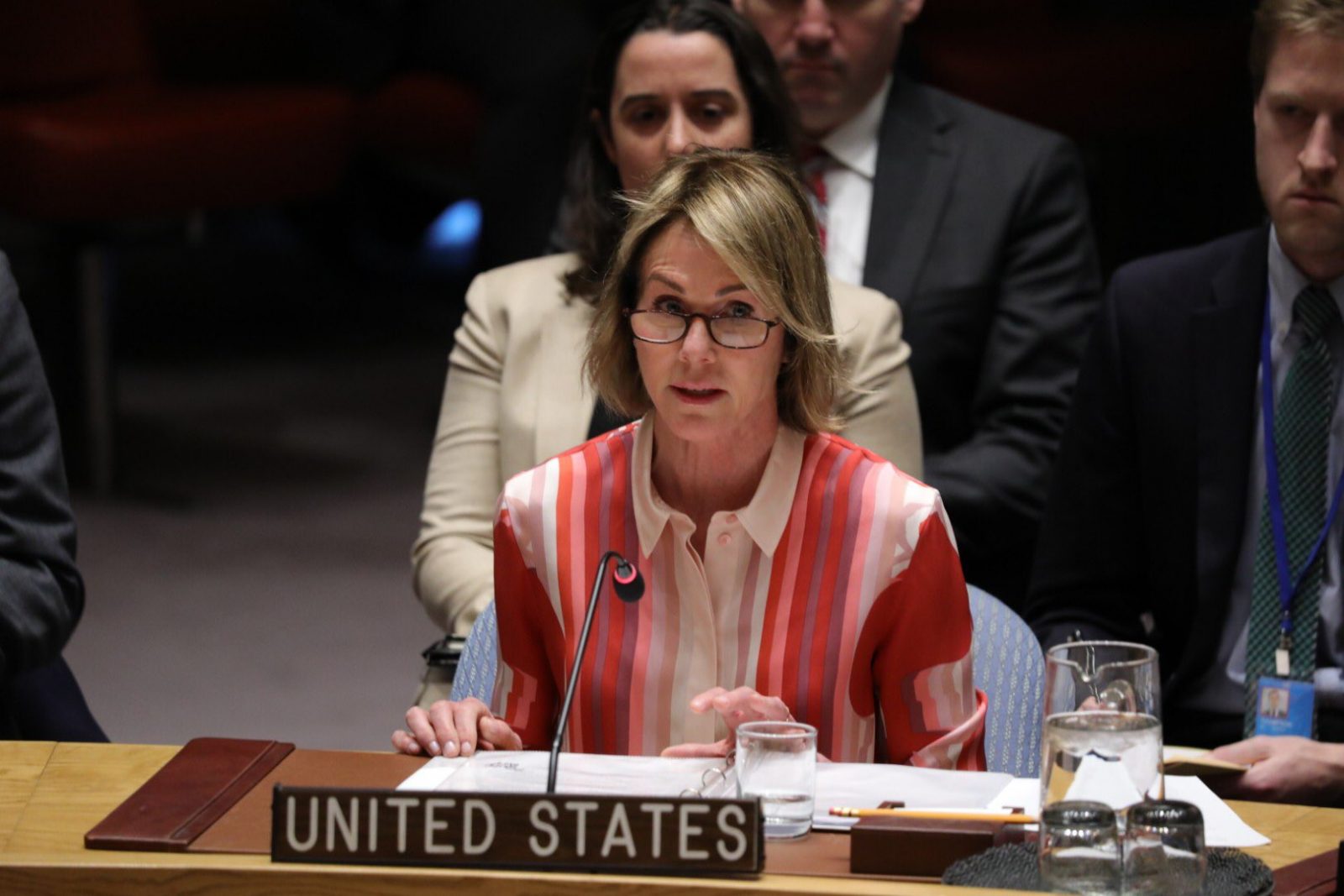 Murat Yetkin
As tension in the Middle East escalated further after Turkish F-16s downed two Syrian Su-24 jets on the Syrian territory on March 1, President Donald Trump sends a key figure of his administration to Turkey ahead of Turkish President Tayyip Erdoğan's meeting with Russian President Vladimir Putin in Moscow on March 5. Kelly Craft, the U.S. Permanent Representative to the United Nations is expected to be in Turkey on March 2, diplomatic sources who asked not to be named told YetkinReport.
According to the U.S. system, U.N. Permanent Representative is a member of President's cabinet. Craft is planned to be accompanied by senior State Department officials, including James Jeffrey, the U.S. Special Envoy for Syria who has been running a shuttle diplomacy between Washington and Ankara for some time.
The same sources said Craft wanted to visit Hatay, bordering Syria during her visit and draw the attention of the world public opinion to the tragedy of the civil war and immigrants in Syria. Craft said on Feb. 29, during an emergency session of the U.N. Security Council upon a call by the U.K., following Russian-backed Syria jets had killed 34 Turkish soldiers on Feb. 27 near Idlib that the U.S. fully supported Turkish retaliatory attacks to Syrian regime forces. Turkey's U.N. Permanent Representative Feridun Sinirlioğlu is expected to travel to Turkey too, to accompany Craft in her contacts in Turkey. In his speech at the Security Council meeting on Feb. 29, Sinirlioğlu said Turkish forces would not withdraw and continue to respond the attacks, claiming that the Bashar Al-Assad regime had lost its qualities to represent the Syrian people.
The timing of the visit
Craft's Turkey visit was seemingly decided in the wake of two significant developments.
One of them is a telephone conversation between Trump and Erdoğan following an emergency meeting by NATO, which Turkey enjoyed full support on Feb. 28, after which Trump said they discussed the possibility of sending Patriot missile batteries to Turkey.
The second was the announcement on Feb. 29 that Erdoğan and Putin would meet in Moscow on 5 March; this decision was reached after three days of talks in Ankara between Turkish and Russian diplomatic delegations.
One meaning of this announcement was the official acceptance that the meeting with Germany, France and Russia leaders in Istanbul on 5 March as previously heralded by Erdoğan, was not going to take place. Putin previously said that he would not meet Erdoğan on March 5; this concession was balanced by Erdogan's going to Moscow to meet Putin. By sending Craft to Turkey, Trump administration wants to show that it stands by Turkey once again against the Assad regime in Syria ahead of Erdoğan-Putin meeting.
Operation Idlib: Spring Shield
On the other hand, the Turkish Armed Forces' retaliation campaign continues in Idlib and expands to its vicinity.
After Syrian missiles downed an armed Turkish UAV in the early hours of March 1, Turkish F-16s hit the missile battery that downed that UAV and two Russian-made Su-24 Syria jets near the town of Ariha near to Turkish border. This was followed by a Turkish attack on Neyrab airport and Aleppo airport.
Meanwhile, Turkish Defense Minister Hulusi Akar revealed that the retaliation operation going on since Feb. 27 was nicked as "Operation Spring Shield," implying parallelism with Craft's "support for Turkish retaliatory moves" statement a day before. The figures given by Akar were almost an indication of an undeclared war environment and that the Syrian army was suffering heavy losses against the Turkish Armed Forces, as Russian military videos spread on social media. Akar said that in three days, "1 UAV, 8 helicopters, 103 tanks, 72 artillery guns / howitzers / MLRSs [multiple launch rocket system], 3 air defense systems and 2 thousand 212 Regime soldiers have been neutralized."
Hatay slander and detention of reporters
Another striking point was a photograph on Turkish social media on March 1, showing the text "Hatay is not stolen" on one of the armed UAV rockets launched to Syria. In a report a day before the Russian news website Sputnik broadcast a file claimed that the province of Hatay, which had joined to Turkey after a plebiscite in 1938, had actually been "stolen," which infuriated Turkish public as a slander. The long-forgotten Hatay claim of the Assad regime, which attacks its own people causing more than half of its population fleeing abroad, and fails to keep its current territory despite heavy Russian backing, was brought to the agenda by the Russian media outlet as a result of the changing winds in recent days.
Unfortunately, the fury hit the reporters of the Turkish service of Sputnik employed in Turkey. On the evening of Feb. 29, wherever they found their addresses, some crowds gathered in front of their houses in protest and when they went to the police station to put their complaints, they were detained due to an "ongoing probe" which they were not aware of. Among them, there was Yurdagül Şimşek, one of the prominent parliamentary reporters in Ankara, whom we had worked together for years.
In the same afternoon, Russian Foıreign Minister Sergei Lavrov called Turkish Foreign Minister Mevlüt Çavuşoğlu about the reporters. The reporters were released in late afternoon after their statements been taken. It is not correct to practice political fight over reporters.
In any case, it would worth to pay a particular attention to the contacts of Craft in Turkey ahead of the Erdoğan-Putin meet.