Armenia playing with fire, Azerbaijan has the upper hand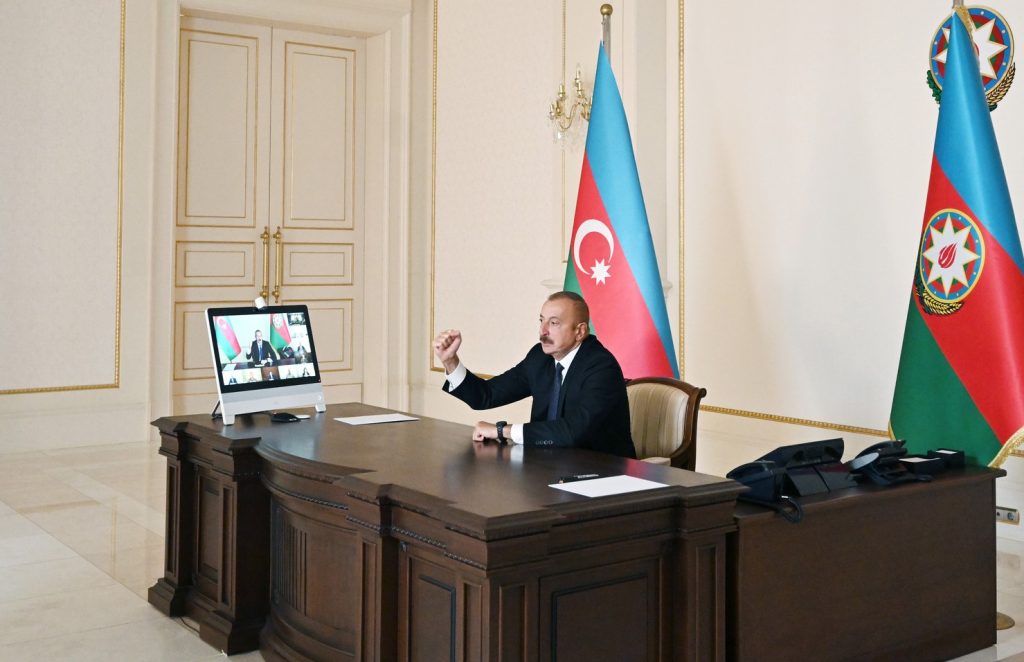 The recent clashes that started with artillery fire on an Azerbaijani village close to the Nagorno-Karabakh region occupied by Armenia on Sept. 27 may turn into an opportunity that Baku has been waiting for years. Armenian Prime Minister Nikol Pashinyan seems to have made the wrong move with the wrong timing. If Russia, the guard of Armenia, does not stop it, there is a possibility that Azerbaijan will reclaim some of its occupied territories from Armenia, even if not Karabakh.
It is not well known by many, but in 1993, Armenian forces backed by Russia did not occupy only the autonomous Nagorno-Karabakh region, but also the cities of Lachin, Agdam, Kubatlı, Kelbajar, Fizuli, Jabrayil, and Zengilan. Most of these cities are located between the Armenian territories and the Karabakh region. In fact, one-fifth of Azerbaijan's U.N.-recognized territory is under Armenian occupation.
Turkey and Russia, which wants to stick to its Soviet-era boundaries via Armenia –a country that it offers de facto border security– might not want to allow Armenia to do this. On the other hand, it is seen that Vladimir Putin wants to teach Pashinyan a lesson, as the Russian leader sees him as a pro-American and understands that he wants to attract the attention of the White House ahead of the U.S. elections.
Discomfort rising in Baku
Two days before Pashinyan's last move, on Sept. 25, Russia held a major military exercise called "Kavkaz 2020" in Kasputin Yar, the Volga region, where missile bases are located, with the participation of Putin. In addition to the Armenian, Iranian and Chinese troops, the Black Sea and Caspian navies of Russia participated in the drill.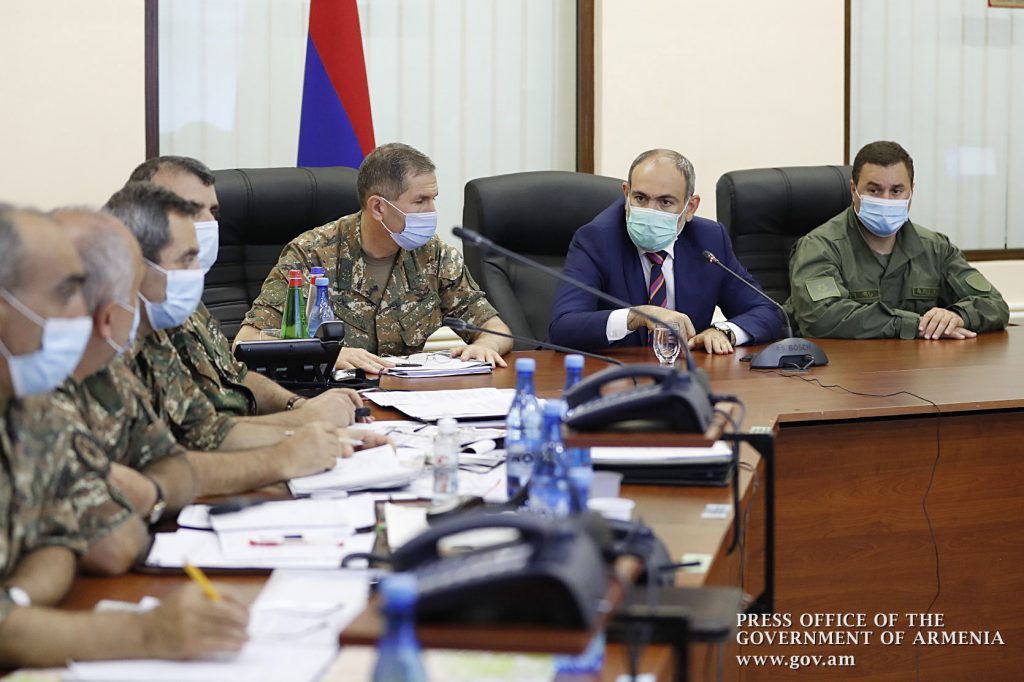 Therefore, despite the reactions from President Tayyip Erdoğan, there is a chance that Putin will take what he wants from Pashinyan and stop Azerbaijan by putting it under pressure.
On the other hand, Baku is increasingly annoyed with the Minsk Group talks, co-chaired by the United States, Russia and France, that have not yielded any results for 28 years to end the occupation and achieve peace. It is known that Azerbaijani President Ilham Aliyev dismissed
Foreign Minister Eldar Mammadyarov after the July 12 attacks, accusing him of holding "useless talks with Armenia" and wasting time. Demonstrations calling on Aliyev to declare war on Armenia are held in Baku.
Moreover, Armenia knew that in 2011, many of the nearly 25.000 Armenians who fled the Syrian civil war settled in Karabakh and occupied Azerbaijani cities. After the Beirut explosion on Aug. 4, the news reports that say those fleeing Lebanon were also settled there also strengthens the interpretation that Armenia has artificially disrupted the demographic structure of the region.
Support by Turkey, interests of Israel
Unless it is stopped by Russia, Azerbaijan, which has developed its army with oil and gas exports income in recent years, is superior to Armenia. Moreover, it does not owe this only to Turkey.
Ankara has already been giving the greatest military support to Baku as well as political support since Azerbaijan gained its independence. After President Tayyip Erdoğan said on Sept. 27 that Turkey would lend all kinds of support it demands, Azerbaijani media aired videos showing Turkey-made Bayraktar TB2 armed unmanned aerial vehicles (UAV) hitting Armenian anti-aircraft and tank targets. Azerbaijan has been producing its own UAVs and kamikaze UAVs for a while, using Israeli technology; and it is currently one of Israel's most important arms buyers. Billions of dollars' deals may also result in Azerbaijan's purchase of the "Iron Dome" missile system that Israel uses against Hamas missiles. The improvement in Azerbaijan-Israel relations was parallel with a decline in Turkey-Israel relations. Israel has more than one reason to improve relations with Azerbaijan. For example, it neighbors Iran. For example, it supplies some 40 percent of Israel's oil needs through Turkey via the Baku-Tbilisi-Ceyhan (BTC) pipeline.
Therefore, the July 12 clashes had disturbed Israel along with Turkey because they took place some 15 kilometers of the BTC pipeline.
New balances in the region and Putin
New conflicts are concentrated not near the BTC pipeline, but in the south, around Karabakh near the Iranian border.
Azerbaijan and Armenia have been increasing the level of state of emergency step by step. Escalation of the tension adds to regional disputes that Turkey is a party to, but it is also obvious that Erdoğan will find public support to helping Azerbaijan. However, a state of war is itself the greatest risk.
Turkey's role in ending the Azerbaijan-Armenia tensions –preferably with Baku's gains– is higher than before due to the use of new weapons systems and military diplomacy.
Iran would not want to offend either the Armenians with its common interests, or the Azerbaijanis who have common religious roots (being the second-largest ethnic group in Iran. Its mediation proposition shows this. This time we can also see Israel as the secret actor in the game. The Donald Trump administration may not want to actively participate in this conflict. French President Emmanuel Macron can raise his voice to calm the powerful Armenian lobby, but that would be all.
Eyes are on Putin now. If Aliyev reclaims even a part of Azerbaijan's occupied territories with the support of Erdoğan, this will mean that Putin approves of such a move. This may introduce new regional opportunities for Azerabaijan, Turkey , Israel and of course Russia.