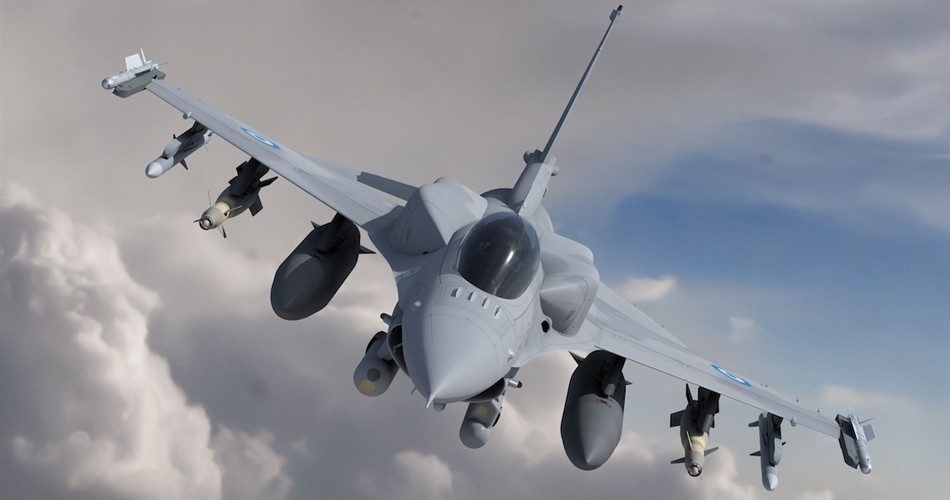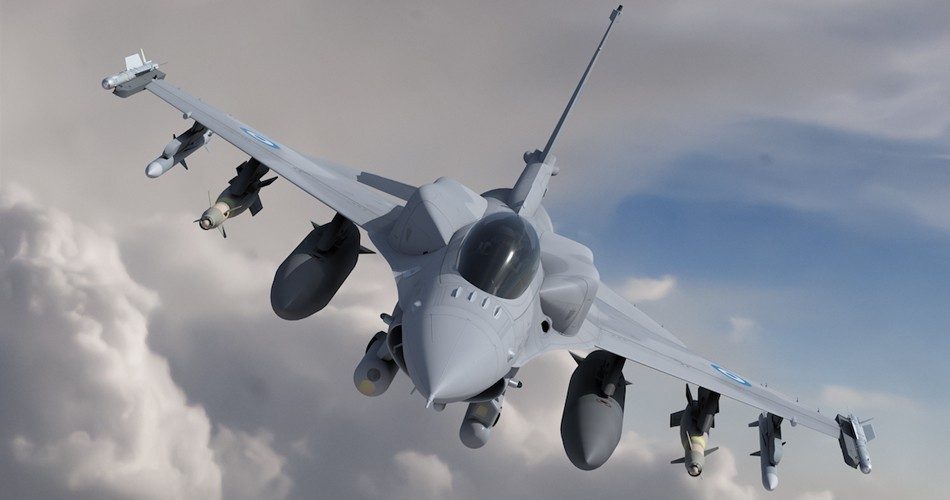 Last week Turkey's social media was full of jokes about Turkey's space program with the mission to the moon.
Turkish President Recep Tayyip Erdoğan revealed a 10-year space program on Feb. 9, which includes plans such as sending Turkish astronauts to the moon.
Just as pictures of a mustached Elon Musk posing as Justice and Development Party (AKP)'s candidate for mayor on Mars was going around social media, I came across news that the first upgraded F-16 fighter jet from the Greek air force was on its way to the U.S. for its final tests and that the upgrading of the second F-16 was continuing as scheduled in the Taagra facility of Hellenic Aerospace Industry.
Greece expects to finish updating 84 F-16 fighter jets by 2027, four years after Turkey's scheduled first rocket to be sent to the moon.
When I called some defense industry experts, they were in no mood of joking.
Experts ring alarm bells
They were worried that within ten years, in fact in a timespan as short as five years Turkey risked to loos its air superiority to Greece.
That is of course if the stalemate over Turkey's purchase of the S-400 missile defense system from Russia remains unsolved and sanctions related continue with the addition of new ones. 
The suspension of Turkey's participation in the fifth generation F-35 multinational Joint Strike Fighter program was already bad news for Turkey's ailing air force.
Then came the CAATSA sanctions, targeting the Presidency of Defense Industries (known by its Turkish acronym SSB) as well as its head İsmail Demir. While its effects in the short term were downplayed by Turkish officials, experts believe it will start hurting in the mid to long term.
Turkey argues it will build its indigenous fighter jet. The production of large numbers of Turkey's indigenous fighters dubbed in English TF-X and their inclusion in Turkish inventory will take until 2035, and that's the best scenario in a program that has not yet seen any progress so far.
In the meantime, Turkey is facing obstacles to modernizing its ailing F-16 fleet, as the U.S. Congress is applying a covert embargo, according to experts.
İsmail Demir, the head of SSB, announced Feb. 2 that they will increase the structural life of the of F-16s, which however might not compensate for the gap that will be open between Turkish and Greek air forces.
 It might take ten years to catch up with Greece
Given Greece's purchase of 18 French-made Rafale fighter jets, some experts believe Turkey could lose its air superiority to Greece by 2025 and that at best it will take ten years to grab it back.
The opposition meanwhile instead of pointing to that risk, is busy provoking the government to activate the S-400 system, arguing that backing down in front of U.S. sanctions will harm Turkey's sovereign rights. 
Amid calls from the main opposition Republican People's Party (CHP) to go ahead with the decision to keep S-400's fully activated, despite its initial criticism of the purchase as an expensive mistake, Defense Minister Hulusi Akar has proposed a partial activation as a solution.
In an interview published Feb. 9 in daily Hürriyet, he defined his proposal as "Crete model" recalling that the S-300's purchased by Greek Cyprus were kept in Crete and being taken out of its boxes only occasionally.
Too little too late
Akar's statement is a sign of flexibility; since Turkish officials so far had closed the door to any negotiation; only to propose technical talks within NATO to prove that the Russian system will not present a risk to the Alliance's fighter aircraft.
Akar's statement has not moved the US; which was quick to react by saying there was no change in its policy on S400s. Hardly a surprise, since Ankara's move is set to be seen as too little too late.
The so-called "Crete model," in other words to refrain from activating the system could have flown last year when such ideas were circulating among think tanks. Congress however has toughened its stance by making the lifting of the sanctions conditional to Turkey ceasing ownership of s400's.
A possible pathway?
Still, Akar's offer might be the first step toward a dialogue to find a solution.
"If Ankara is willing to expand upon this offer and countenance an inspection mechanism to verify the system's non-use, then a pathway to improve relations could emerge," wrote Aaron Stein the director of Research at the Foreign Policy Research Institute. 
Change in air superiority to increase tension
Looking to the developments, and especially at the eventuality of gaining air superiority, there is little for Greece to rejoice. The more Turkey will feel vulnerable the more it will resort to aggressive policies.
If Greece intends spending billions of dollars on expensive weapon systems to feel more secure, I am afraid its armament plans will create the opposite effect.
It has not been self-confidence but rather the sense of being excluded that opened the way for Turkey's increasingly militarized foreign policy. With little to offer in domestic politics, President Erdoğan will continue instrumentalizing foreign policy for its political survival. While keeping the tension high on the Aegean and the Mediterranean might help him consolidate his constituency, the constant crisis will be of benefit to neither Greeks nor Turks.
At the end of the day, Greece will end up having spent billions but feeling even less secure.