Turkey became a land of privileges and double standards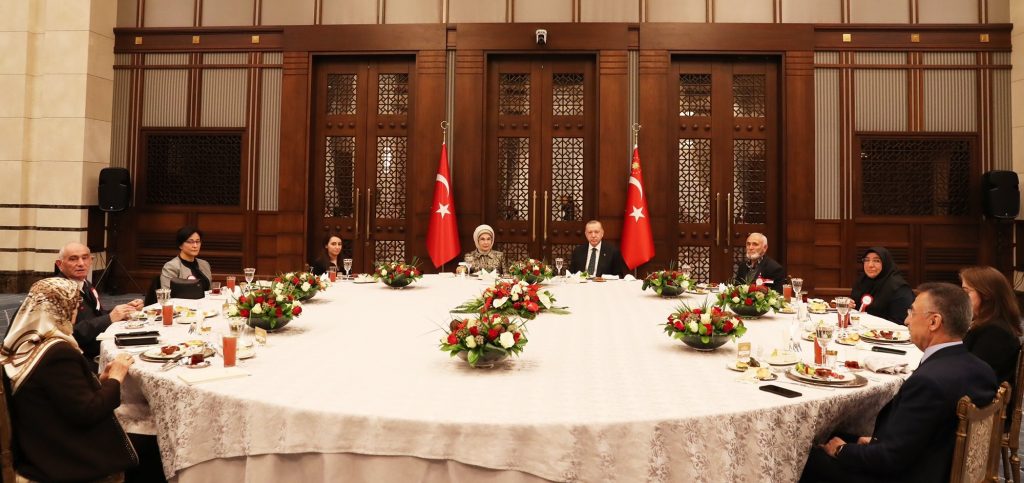 President Tayyip Erdoğan's Turkey is turning into a country of privileges and double standards, with more and more examples.
Let's start by giving examples that would be enough to talk about the issue.
• Covid vaccine example: Health Minister Fahrettin Koca admitted on April 28, that is, two days to go to the covid lockdown that the second appointment for Biontech vaccinations had to be postponed. That meant the amount of Biontech vaccine at hand was not enough. But on April 29 that decision was also canceled; probably upon a massive reaction by the people. On the same day, it was reported that 4 pharmaceutical companies applied to the Ministry of Health for paid vaccination permission. If the ministry permits, those who have money will get vaccinated without waiting, while those who don't will wait, dependent on the government's ability to supply vaccines. More privileges could be observed when we learn about who the representatives of those companies in Turkey are.
• Mosques are free, but not…: The pandemic bans announced by Erdoğan on April 26 included mosques as well as other indoor gathering places. However, mosques were freed upon instruction by Ali Erbaş, the Director of Religious Affairs (Diyanet), who seemed to have a say in health issues as well. Putting aside the danger of mosques turning into a contagion center, this situation set an example of privileges in another respect. While believers living in the same neighborhoods are allowed to come together in mosques five times a day, theaters are forbidden. Cinema halls, concerts, exhibitions, all kinds of arts and cultural activities are prohibited; even the outdoor ones. We saw unequal examples even at our funeral ceremonies.
• Alcohol sales prohibition: Another example of the transformation of the cove epidemic measures into a double standard that has turned into punishing and suppressing a lifestyle is the alcohol sales ban during the lockdown. Everyone is at home, except those who go to the mosque and those who work in the necessary line of work. Restaurants, cafes, bars are closed. In other words, those who want to drink alcoholic beverages can only drink at their homes. It is understood that this ban is aimed at citizens who do not live according to the lifestyle that the ruling Justice and Development Party (AKP) administration does not tolerate. Despite the ironic fact that the salaries of imams under Diyanet are also paid by citizens' taxes and taxes on alcoholic beverages are unprecedently high in Erdoğan's Turkey.
• Double standards in the judiciary: Two 23-year-old youths were recently detained and questioned by the police. The rationale was to satirize how the recent official passport and human trafficking scandal (mostly to Germany) devalued the Turkish passport, which appeared in a video they posted on TikTok. (Those who want can watch it here.) They were interrogated and released. But, is there an investigation opened against Mehmet Çınar, Yesilyurt Mayor of Malatya, where the scandal broke out, has it been questioned? No, there isn't. The mayor is from the AK Party. Also on the same day, a new joint lawsuit was filed against people who were acquitted in the case opened due to the Gezi Protests in 2013, including Osman Kavala, journalist Can Dündar, and actor Mehmet Ali Alabora. It doesn't come to an end.
• Nepotism and corruption: A new scandal erupts every day that some privileged names in the AK Party bureaucracy receive salaries from 3-4 places and have an astronomical monthly income. Not a word from the government side. There is an allegation that former Trade Minister Ruhsar Pekcan, whom Erdoğan had to dismiss after allegations of corruption, sold disinfectant to his ministry more expensive than her husband sold to Turkish Airlines (THY). Is it being investigated? No. Baran Gülbaran, a nephew of the "First Lady" Emine Erdoğan, has been appointed as the Deputy General Manager of THY. There is a lot of buttering up in the pro-government media, including once-influential Hürriyet. The classmates of the President's son Bilal Erdoğan from Kartal high school for imams and preachers are occupying high rank and high salary positions in institutions as THY and the Turkish Wealth Fund. "AK Elites" as some people started to name them, is a fact. Defending that the newly appointed social media phenomenon Derya Yanık as the Family Minister as "competent and equipped" falls to Erdoğan's daughter, Sümeyye Erdoğan Bayraktar, who has allegedly given reference to the President about Yanık.
• To contractors, not to employees: The problem is not limited to the lack of financial government support for small businesses and daily workers who lost their jobs and income due to the lockdown. The short-term allowance, which was cut off at the end of March. That was when the pandemic started to re-escalate. It was extended again after the Twitter reaction of the Union of Turkish Chambers of Commerce (TOBB) President Rifat Hisarcıklıoğlu, who is regarded as Erdogan's biggest supporter in the world of economy. Now, Simone Kaslowski, President of the Turkish Industry and Business Association (TUSIAD) also wants the allowance to be valid for another year. (This also shows that industrialists' perception of the pandemic extends until 2022.) There is no statement by the government regarding the financial support or the extension of the allowance. But the construction contractors, as Erdoğan's favorites will continue to be paid in foreign currency accounts. The quarry operation permit given to Mehmet Cengiz, one of the most privileged contractors, in a nature park in Rize İkizdere led even Erdogan's fellow villagers to environmental protests.
You can add as many other samples as you want. Such privileges, double standards, and practices that turn into pressure on those who are not close to the AKP administration are on the rise. Erdoğan and his team, who once came to power by complaining about the privileges of the representatives of the established order, have now become the established order itself, far ahead of the previous ones. They can't even see that this rotting system is unsustainable.