Did Biden meeting fulfill Erdoğan's great expectations?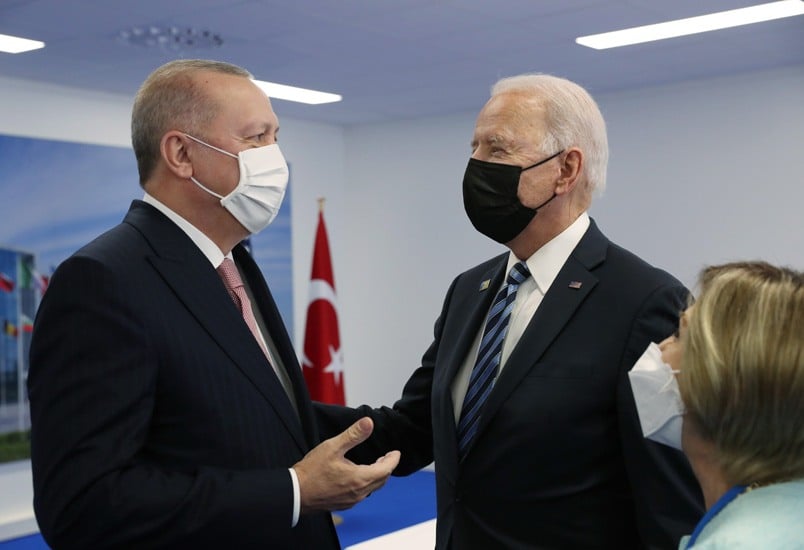 For President Tayyip Erdoğan, the most important thing about the June 13-14 NATO summit was his meeting with U.S. President Joe Biden.
The U.S. leader had already responded to Erdoğan's phone call on April 23 – five months after his counterpart's copulatory call– to tell him that he would recognize April 24 as the Armenian Genocide commemoration day, also saying, "See you face to face at NATO."
Thus, he led Erdoğan to look at this meeting as a key that would unlock all locks. This condition also affected Erdogan's low-tone retaliation against the April 24 decision. (Another factor was that the Central Bank and public banks did not have sufficient resources to withstand a currency crisis that could occur in case of strong retaliation to the U.S.) Therefore, it would be useful to add the question of what the NATO meeting bring for Erdoğan to the question of what it brought for Turkey and analyze his meeting with Biden in this framework.
This would help us read his tiredness and mess reflected in his answer to a question by the reporter of pro-government broadcaster aHaber on whether the April 24 issue came to the agenda during his talk with Biden. "Thank god, it did not," Erdoğan, who had said earlier that he would open the issue in talks "for sure."
His reaction paints a picture as if Biden was the one who would raise the issue, but did not do it for Erdoğan's sake. Let's note that Nationalist Movement Party (MHP) leader Devlet Bahçeli, the election partner of Erdoğan's ruling Justice and Development Party (AKP), had wanted Biden to withdrew from his decision.
Bahçeli also wants Biden to cut U.S. ties with the YPG, the armed Syrian branch of the outlawed PKK, at least this is what we interpret from his latest weekly speech to party lawmakers.
What Erdoğan said in his press briefing after the meeting was limited to a complaint that "The U.S. sustains its stance of distinction between the good terrorists and bad terrorists."
Likewise, nothing was mentioned about the extradition of Fethullah Gülen, the number-one suspect behind the July 2016 coup attempt in Turkey. As far as we can observe, U.S. officials have already started believing that Erdoğan does not actually want Gülen's extraction but use the issue in domestic politics.
By the way, there are no indicators that Biden raised at the meeting concerns over democracy and human rights in Turkey. This contradicts the expectations of some circles in Turkey.
Biden also said he had a "positive" meeting with Erdoğan, after he said "I had meetings with some of the world leaders."
This led to joy in the AKP in Ankara, because Biden counted Erdoğan among the "world leaders."
But Biden added: "I am confident we will make progress" in relations he said. This means that no progress is achieved yet, there is a possibility that it will be.
Key issues referred to lower teams
Before the meeting, Erdoğan intended to redefine his relations with the United States and the West. Ahead of his meeting with Biden, he came together with the leaders of England, France, Germany and Greece on the sidelines of the NATO summit, opening all his cards for reconciliation. These include Turkey's cooperation with France in the issues of Libya and Syria. And Turkey could buy French-Italian SAMP-T missiles –since the U.S. does not sell Patriots to Turkey– instead of purchasing a new batch of Russian S-400 missiles. Erdoğan also assured Germany that no new migrants would be allowed to Europe on the eve of the elections in the EU powerhouse. He said Turkey could also found a hotline with Greece at the top level – a repeated attempt since 1980s– to avoid any tensions in the Aegean and the Mediterranean. Erdoğan had already promised that US companies would be provided all kinds of incentives for investments in Turkey, especially in energy, agriculture, and medicine. Turkey could remain in Afghanistan after a U.S. withdrawal "if it is asked to do so", it also would prefer to shoulder the mission with U.S. support, and with the help of Pakistan and Hungary – the surprise element as a NATO and EU member. The U.S. is pulling back from Afghanistan after a 20-year long defeat and it wants Turkey to mediate in peace talks between the Afghan government and the Taleban. As mentioned in the press, it also wants Turkish soldiers to take guard at the Kabul airport, the country's main connection with the rest of the world. The peace negotiations are a separate issue but the Taleban says it does not want Turkish soldiers in the country. Erdoğan is obviously uncomfortable because the Afghanistan issue is put before the redefinition of relations with the Western world, but this is the reality.
"Foreign Affairs and Defense teams will look into" the S-400 issue, the F35 issue, and the Syria-YPG issue.
It cannot be said that the foreign policy team, namely Foreign Minister Mevlüt Çavuşoğlu, Defense Minister Hulusi Akar, Security and Foreign Policy Advisor İbrahim Kalın and AKP Spokesperson Ömer Çelik, misled Erdoğan to keep expectations high about the Biden meeting. It seems that Erdogan himself raised his expectations.
Erdoğan's great expectations
Erdoğan wants to be addressed in person in foreign politics, just like the case in domestic politics. He openly repeated this at the press conference, saying that "let's not let anyone intervene, let's talk directly in case of a problem." What he means by anyone else is diplomats, soldiers, intelligence officers, financers, basically the officials who ensure the continuation of the state to state institutional functioning.
When he says that his face-to-face meeting with Biden was thanks to NATO, he is both bending the truth and making a bitter reproach. The truth is this: Biden keeps the relations, including the development of bilateral relations with Turkey, within the NATO plan, in a strategic plan. There will no bromance like in the Donald Trump era. And this is his reproach: So if there was no NATO summit, there would be no face-to-face meeting, right? Think about it, he invited Biden to Turkey, and Biden said OK only when his busy days are over. It is what we learn from the words of the Turkish president. This is not a pleasant situation. The reporter insisted on asking whether Erdoğan would visit the U.S. What he really wanted to ask was whether Biden invited him to the White House, too? "Why shouldn't I go," responded Erdoğan. He said he would already go to the U.S. in September for the U.N. General Assembly. A ceremony will be held at that time for the opening of Turkey's permanent U.N. representative, namely the Turkish House. In other words, no White House meeting is planned. Logic says Erdoğan would have announced it if it were on the agenda. It would be logical to think that if he had been invited.
Did Erdogan also invite Biden to the reopening of the Turkish House? We don't know, but this is what he said: "We will have left behind the embracing process." Embracing who? The U.S. or Biden? What are we "leaving behind" by going to the U.N. General Assembly and reopening the Turkish House?
Erdoğan really signals implications of exhausting and untidiness.
Photo with Biden
One of Erdoğan's expectations was to break his image as an "autocrat" or the "Sultan", something that has become widespread in the West in recent years, thanks to signs of reconciliation with Europe and the U.S. We cannot say he achieved that. The photograph taken when Biden, who was sitting nearby due to the alphabetical order, came up to him and held out his fist to make a covid salute, and Erdoğan, caught off guard, extended his fist without raising his arm implies it. The photograph, which almost shows Erdogan bowing before Biden, was used by leading Western newspapers as if they wanted to hurt Erdoğan. I remember how late Prime Minister Bülent Ecevit was battered by nationalist-conservative politicians and the media when U.S. President Bill Clinton spoke to him by leaning on the sofa in 1999.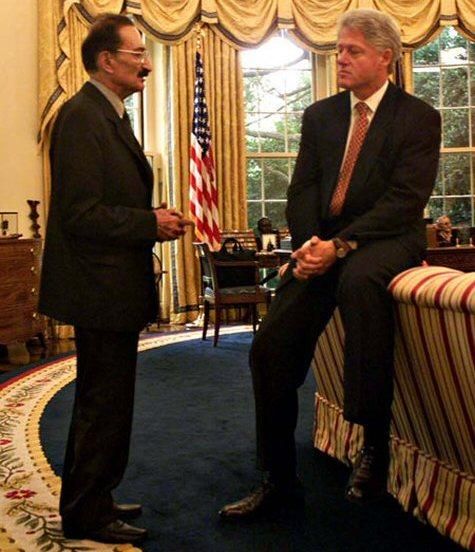 It is true that the president had a number of key meetings during his Brussels tour. These meetings prove the importance attached to Turkey, but it is hard to say that Erdoğan personally found what he expected.