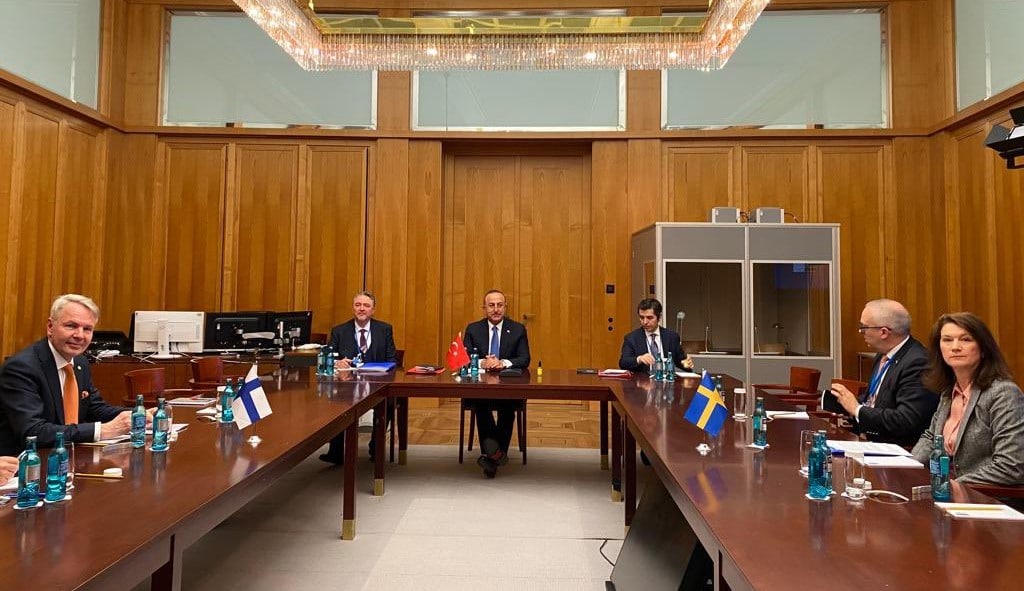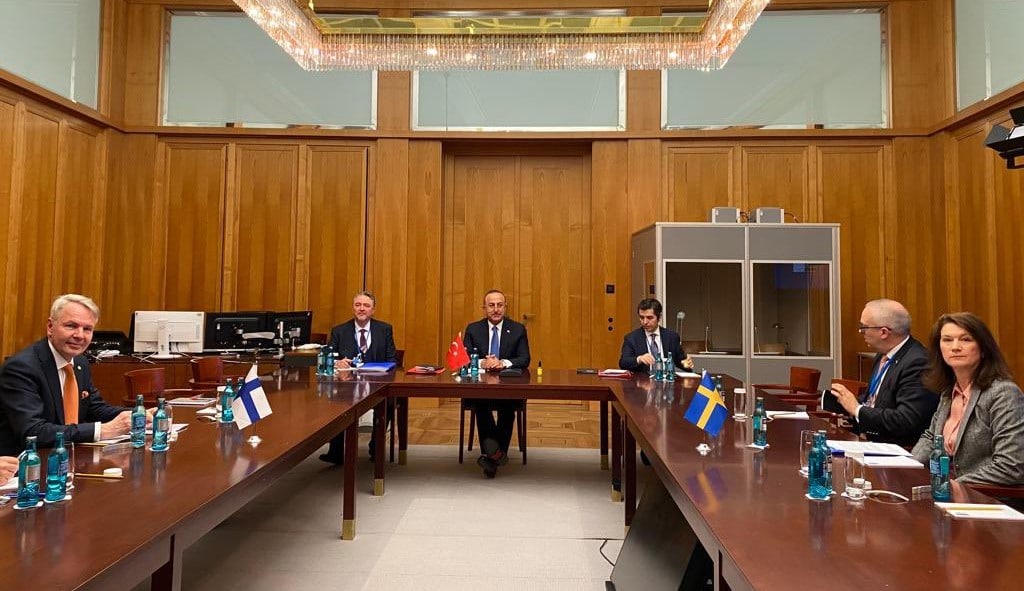 Turkey's President Recep Tayyip Erdoğan's statement on May 13 that Turkey would not consider Sweden and Finland's NATO membership favorably, has exposed the conflict that has been going on behind closed doors since Russia's invasion of Ukraine.
The plan to make Sweden and Finland, which are members of the European Union but not NATO members, join NATO due to the fear of Russia and the demand of the USA was uttered in the first days of the crisis.
Delegations from the two countries had come to Turkey many times in recent months and returned with the same response each time.
In Erdoğan's words, both northern countries had turned into "safe haven for terrorist organizations". What was meant by "terrorist organization" was prominently outlawed PKK and Syrian Democratic Forces (SGD), which was established by the PKK's Syrian branch PYD, the Syrian branch of the PKK, at the American's request. Erdogan also reminded that Sweden and Finland take sides with Greece in the discussions within the EU regarding the Eastern Mediterranean. Now that the two countries needed Turkey's vote in NATO, where decisions were taken unanimously, it was time to face it.
Only Sweden and Finland?
Among the reactions to Erdogan's hinting at Turkey's "veto", there were some who are emphasizing that Sweden and Finland were not the only countries that did not give Turkey the support it wanted regarding the PKK. They state that despite Turkey's efforts, to which other NATO member countries promised common defense, they gave varying degrees of support to the PKK. In this regard, they were trying to treat the SGD, which was established by the PYD and its armed branch YPG by the US Special Forces in 2015, as if it were different from the PKK.
For example, the previous US President Donald Trump, whom Erdoğan said that his relations with him were very good, forwarded the meeting letter of "General Mazloum Kobani", whom he described as "SGD General Commander", along with the ominous "don't be stupid" letter he wrote to Erdoğan on October 9, 2019. While Turkey's Operation Peace Spring was going on in northern-eastern Syria n 2019, Finland, NATO members Norway and Czechia had also declared an arms embargo against Turkey – on the grounds that it would "destabilize the balance" by being used against the PKK in Syria. Sweden and the NATO member Netherlands demanded a comprehensive arms embargo decision from the EU on Turkey.
But now Sweden and Finland are not the others knocking on Turkey's door.
Is an agreement possible to reach?
The agreement can be attained. Already the next day of Erdoğan's statement, on May 14, Presidential Spokesperson İbrahim Kalın said "we did not close the door". The United States get in charge, saying, "We are trying to clarify Turkey's stance". A few hours later, Foreign Minister Mevlüt Çavuşoğlu held a tripartite meeting with Swedish Foreign Minister Ann Linde and Finnish Foreign Minister Pakka Haavisto, who were invited to the "informal" NATO Foreign Ministers meeting in Berlin with the new alliance strategy and the Ukraine Crisis agenda. After the meeting, Haavisto said, "I think we will come to an agreement," and on May 15, Finland announced that it would formally apply for NATO membership.
The United States wants to give a clear NATO message to Russia, with the reconciliation being reached as soon as possible. Because before, both Russian President Vladimir Putin and Foreign Minister Sergey Lavrov said that these memberships could open the way to the Third World War. It's dangerous arm wrestling, but that's the situation. NATO is, as it were, testing how far Russia can go.
Turkey, which does not want to burn bridges with Russia, does not also want to weaken NATO against Russia, and a compromise will be reached with some concessions from Sweden and Finland.
But will the promises be kept?
Scandinavian countries have been keeping their doors open to those who left Turkey as political refugees since the 1970s. I don't think they will change this policy. However, we can expect them to make certain promises to Turkey about those among political refugees who have been involved in armed actions -especially the PKK and its affiliates-.
The question is whether these promises will be kept. Otherwise, Erdoğan and the AK Party government may talk loudly about their domestic policy concerns and then fall into a position where they will look like swallow their words. This requires Sweden and Finland to take concrete steps to show that they are keeping their word. Will Stockholm and Helsinki take these steps they deem necessary for their national interests, taking into account the reaction of the PKK-linked lobbies that are influential in their domestic policies?
These steps are not limited to legal proceedings against names and organizations affiliated with the PKK or other organizations. For example, will these principles, which prevent the sale of electronic warfare technology so that Turkey cannot use its own drones (Bayraktar, Anka, others) against the PKK in Syria, include lifting the embargo?
Policy and consistency
Because the Bayraktar TB-2, which was produced despite those embargoes, worked well in Libya and Azerbaijan, now it has become a symbol of the resistance against the Russian invasion of Ukraine.
Now that it's Sweden and Finland knocking on the door because of Ukraine, it is natural that they are not allowed in without answering the question: "who's knocking?". This is how realpolitik is.
What is important for Turkey is whether this question brings results and whether those who knock on her door for any reason from now on, including Russia, which does not yet consider the PKK a "terrorist organization", will be asked that question. This is what consistency is.