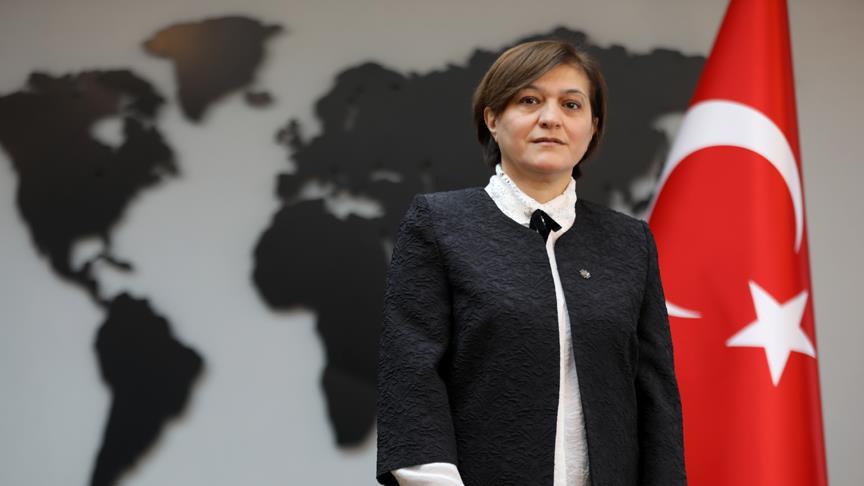 As the leaders of G20 countries are getting ready to go to Indonesia to have their first face-to-face meeting after the Russian invasion of Ukraine, Türkiye found itself without an envoy in Jakarta, right in the middle of preparations for the summit due to take place on November 15.
Professor Aşkın Asan, a former parliamentarian from the ruling Justice and Development Party (AKP), was appointed as Türkiye's ambassador to Jakarta on November 20, 2021, and officially started in the Indonesian capital on December 15, 2021.
Asan is among many political appointees whose number has seen an exponential rise during the last decade of AKP rule.
Asan, who is said to be overwhelmed by the preparations for the G20 summit, left the Indonesian capital for the yearly meetings of the ambassadors in Ankara last August and never turned back. The foreign ministry had to rush an ambassador from Ankara who used to work in the protocol department and a junior diplomat who had served in Indonesia in the past.
Without an envoy ahead of the critical summit
The Turkish president is known to travel with an army of security officials as well as a crowded delegation. An armoured vehicle, sometimes two or three if the president is accompanied by his wife, is brought to the country in question in advance.
Meanwhile, the G20 summit, which will take place in Bali, is highly important as it is seen as the first global summit of the second cold war. Indonesia's efforts to organise a meeting between Russia's President Vladimir Putin and Ukraine's President Volodimir Zelensky seem to have failed at the current stage, as the latter said, "Count me out if Putin goes to the summit."
The Turkish President, Recep Tayyip Erdoğan, who is on good terms with both leaders, could have played a role if such a meeting were to mature. As Türkiye's envoy, Professor Asan was supposed to facilitate the diplomatic dialogue between Jakarta and Ankara, both in terms of the summit's content and the delegation's needs.
Asan, who also served as deputy minister for family and social policies, was also elected as a member of GREVIO, the monitoring mechanism of the Council of Europe Convention on Preventing and Combating Violence against Women and Domestic Violence, as she was nominated by the Turkish government.
The AKP's political appointees to diplomatic missions
At any rate, the absence of the envoy demonstrates how lightly the diplomatic career is taken by the AKP rulers. Finding them to be too "elite" and accusing them of not doing their job properly, the AKP has appointed more than 50 ambassadors from outside the foreign ministry to diplomatic missions.
27 of Türkiye's 138 diplomatic missions abroad are headed by political appointees, according to a study published last summer. There are currently 26 political appointees who, after having served abroad, are now based in Ankara.
Meanwhile, the number of career ambassadors who are sitting at home is believed to be around 70. So while there is no shortage of career diplomats, the AKP continues to prefer having political appointees who will serve their government rather than career diplomats trained to serve the nation's interests.
The envoy to China happens to be a businessperson who will start his sixth year in Beijing next month. With very little access to Chinese authorities as his requests for appointments are left unanswered, the criteria of success that should justify his prolonged duty in China remain a mystery.